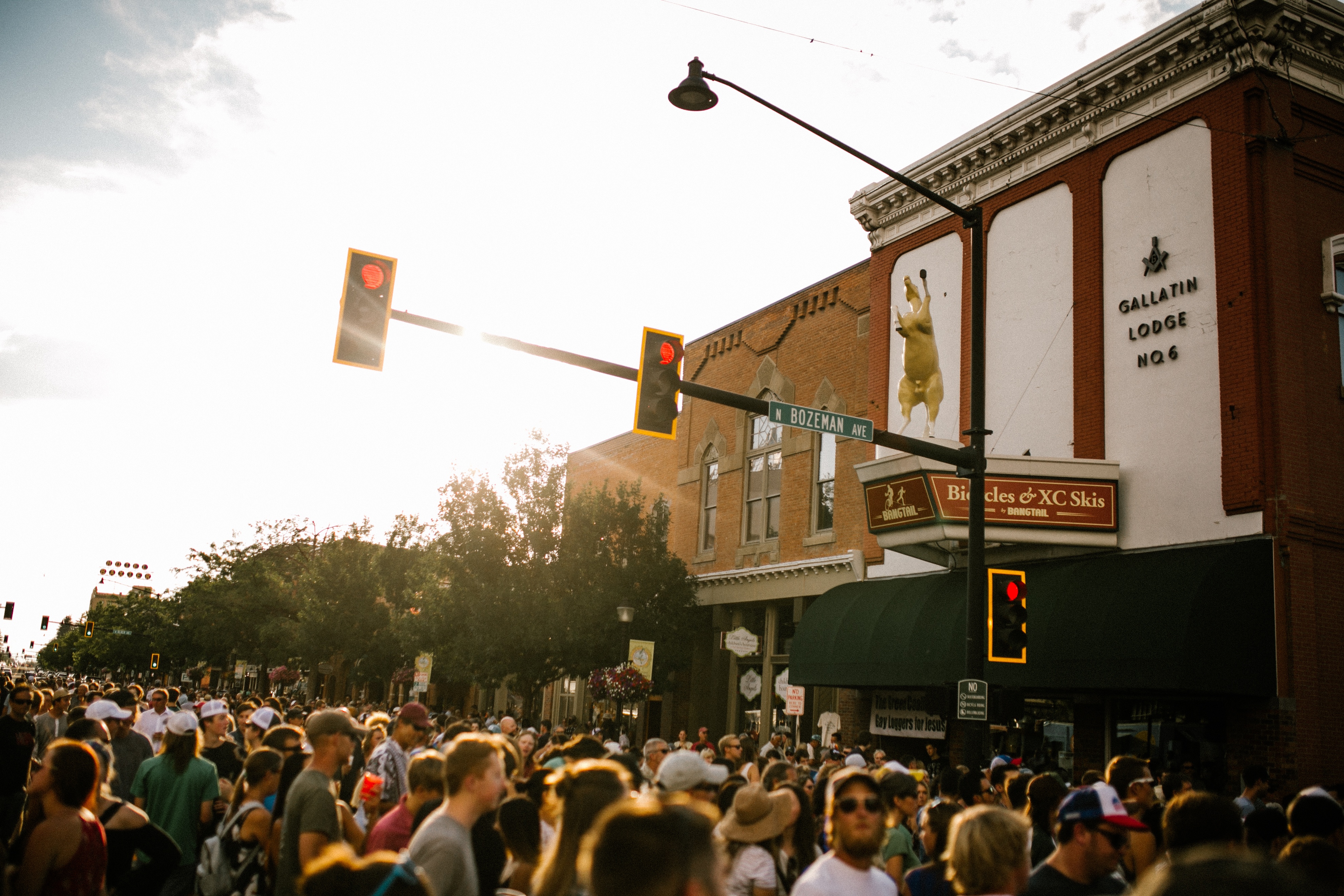 Summer evenings are made for live music. In Bozeman, that means closing Main Street, bringing out the food trucks and joining in a city-wide dance party. Each Thursday, bands from around the country perform for enthusiastic audiences with the beautiful Bridger Mountains as a backdrop. You'll find community camaraderie, activities for the kiddos, delicious food and refreshing beverages. Shows run from 6:30 pm-8:30 pm and are free to everyone!
July 5
You don't often hear a band described as "alt-country with punk roots," but this band from Dallas/ Fort Worth, TX mixes up honky-tonk twang with hard edge rock and roll and the result is fantastic.
July 12
Touring with their new album, "We Rode On," Ryan Shupe and Rubberband combine the beats of rock and roll, with the light sound of acoustic instruments. Their songs speak of family and love and are incredibly heartwarming.
July 19
If you like wild guitar, (sometimes played like a piano,) a funky band, and some big energy, this is the show for you! Pemberton loves what he does and it's obvious.
July 26
Their newest album, "Locked and Loaded" brings out more than just toe-tapping, you'll want to flat out get up and groove! The raw creativity of this band comes through loud and clear.
August 2
What started with two friends, a ukulele and a bass has turned into soulful sounds with an R&B influence. In 2016, they expanded the band, which now includes afrobeat-inspired percussion, jazz guitar, drums, a pocket trumpet and a saxophone. The combination is gorgeous.
August 9
Now touring throughout the Northwest, crowds in festivals, clubs and live radio watch for the band to hit their area. With their "push the boundaries" attitude and their pure enjoyment of playing music, you can see why.
August 16
As lifelong friends and collaborators, Shakewell has perfected their combination of mountain soul and R&B. This Missoula, Montana band knows how to play some serious funk!
If you enjoyed this blog, take a look at some of our other related articles at Bozemancvb.com: