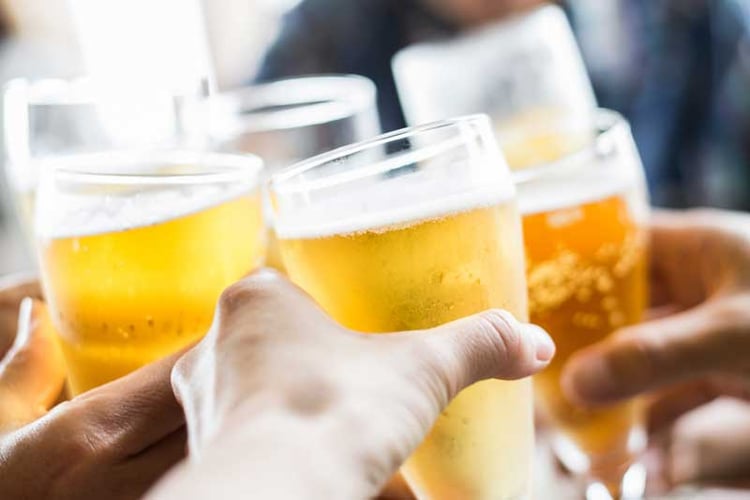 The best part of traveling can be the awesome folks you meet along the way. When you visit Bozeman you'll find that the locals are pretty friendly and enjoy a good story, whether they are telling it or listening to it. Do you want to get a real feel of the Bozeman community? We suggest a few hangouts to swap ski stories with the locals. Besides, you definitely deserve a cold beer after a day on the slopes.

Bozeman Brewing
This is a great spot to grab a craft beer and meet the locals. Bozeman brewing has a loyal crowd as they've been a pillar in the Bozeman brewing community for over 15 years. It's worth a stop to swap ski tales and taste a few of their craft brews during your ski vacation.
The Bacchus Pub
This Irish pub-style bar is the exact place you want to be after a day of skiing. The Bacchus is definitely a favorite with the locals, whether you're cozied up next to the fireplace or enjoying board games over brews, it will give you the quintessential apres ski feel.
Spectators Sports Bar& & Grill
This sports bar is adjacent to campus and a hot spot for Bozeman ski bums. You'll meet plenty of college kids and some locals too. Grab a bite to eat, watch a game, and relax with a beer after a long day of tearing up the mountain.
Visit Spectators Sports Bar & Grill
It's really hard to go wrong in Bozeman when picking out a place to swap tales. Just about anyone you meet wants to hear your stories and share a few of their own. It's all about finding a good beer and a comfortable spot after a long day on the slopes.
If you enjoyed this blog, take a look at some of our other related articles: