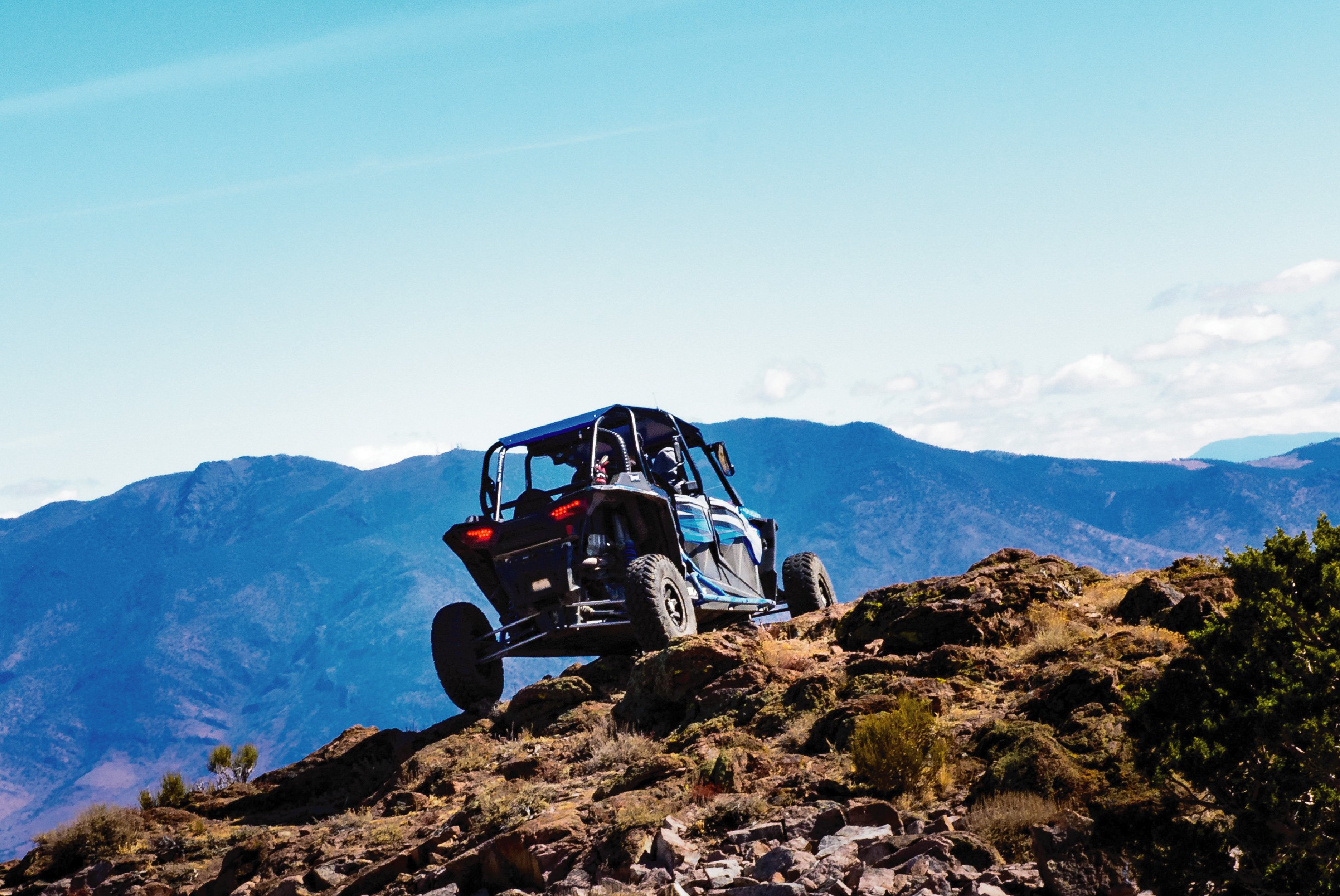 Undeniably, the mountains are one of Bozeman's main draws. Deep in these forests, you'll find pristine alpine lakes, wildflower meadows, towering peaks, and gorgeous wildlife. Mountaineers began flocking here in the 1970s for skiing, rock climbing, and backpacking, hungry for the lifestyle.
These days, you can still enjoy all the backcountry offers, sans the 30-pound pack, with all-terrain vehicles (ATVs) or utility terrain vehicles (UTVs). These vehicles are a great way to cover a lot of ground in a short amount of time while still enjoying the outdoors' beauty. ATVs, commonly known as four-wheelers, are like riding a four-wheeled motorcycle. They are easy to maneuver, have fat tires, and can climb some serious terrain. The same goes for UTVs or side-by-sides. These vehicles resemble little go-carts, the passengers sitting next to each other, versus straddling the seat as you do with an ATV.
You'll find old mining roads and trails all around these forests, but we've compiled a list of a few of our favorite trails to get you started.
Little Bear is a popular area for ATVs, and in the winter, snowmobiles. The terrain is varied, offering something for everyone, from novice to skilled riders. For a weekend adventure, rent Little Bear Cabin, which you can drive to, and begin exploring from there! The cabin sleeps four, has no electricity or running water but does have a wood stove and essential cooking equipment. For a longer ride, you can connect to the Storm Castle trail system from Little Bear.
This vast trail system covers some big country. Be sure to ride to the Garnet Mountain Lookout, where you'll have panoramic views of the Gallatin Valley. Take the trail by Rat Lake (which is quite pretty, despite the name!). Other popular sites are Spire Rock and Storm Castle.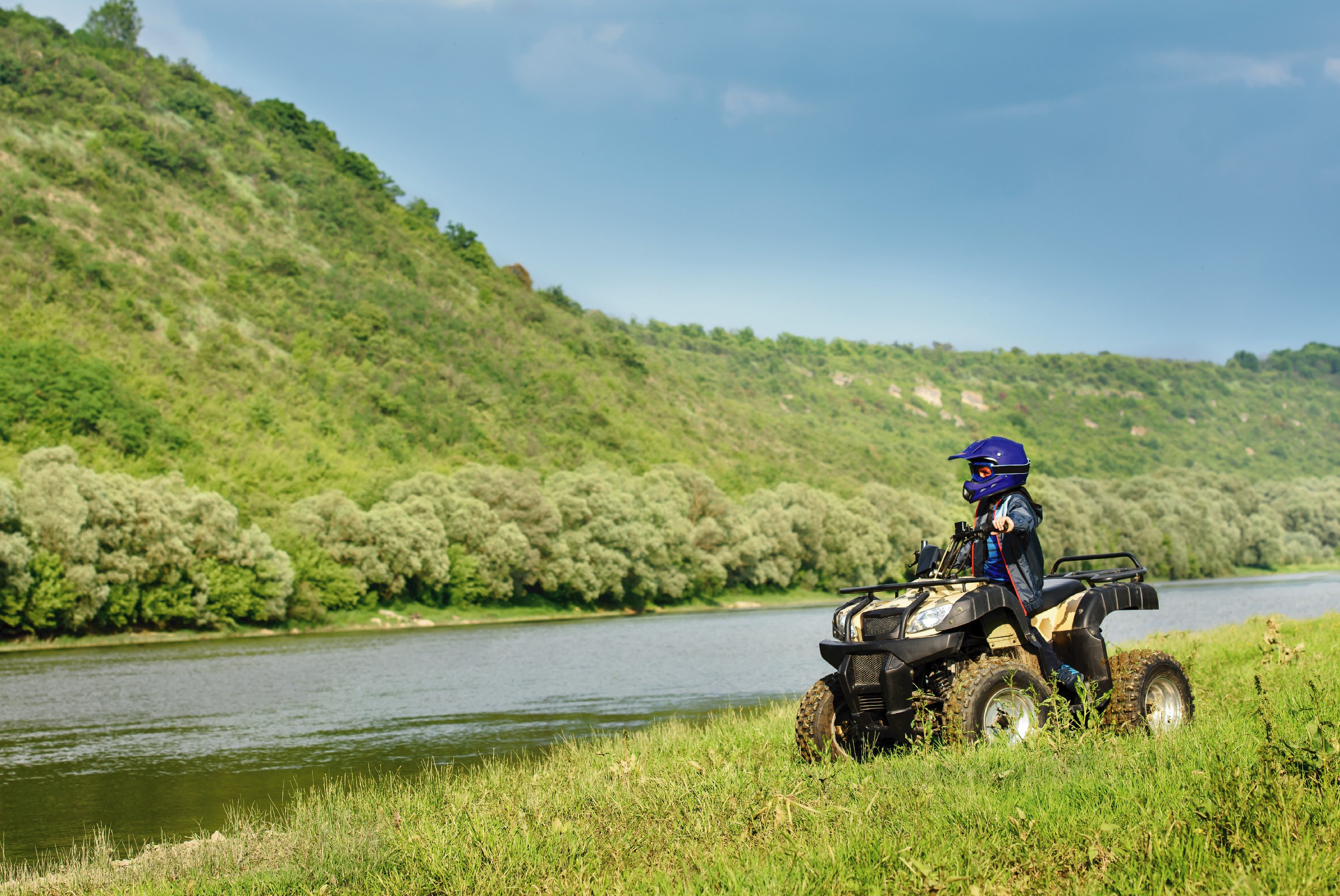 Located in Gallatin Canyon near Big Sky, is Buck Creek, which is great for novice riders. This sixteen-mile trail takes you to Buck Creek Ridge, where you'll have fantastic views of the Spanish Peaks, Lone Mountain, and the Sphinx. The trailhead is next to the Corral Bar and Grill, a perfect place for a cold beverage and a snack when you return!
Locals love the Bridger mountains, and Olsen Creek is a perfect way to experience them. Twenty-four miles of trails take you to exceptional views of the Bridger and Crazy mountain ranges. The trailhead is approximately fourteen miles from Bozeman, making it easy to enjoy the day outside, followed by a lovely evening out on the town!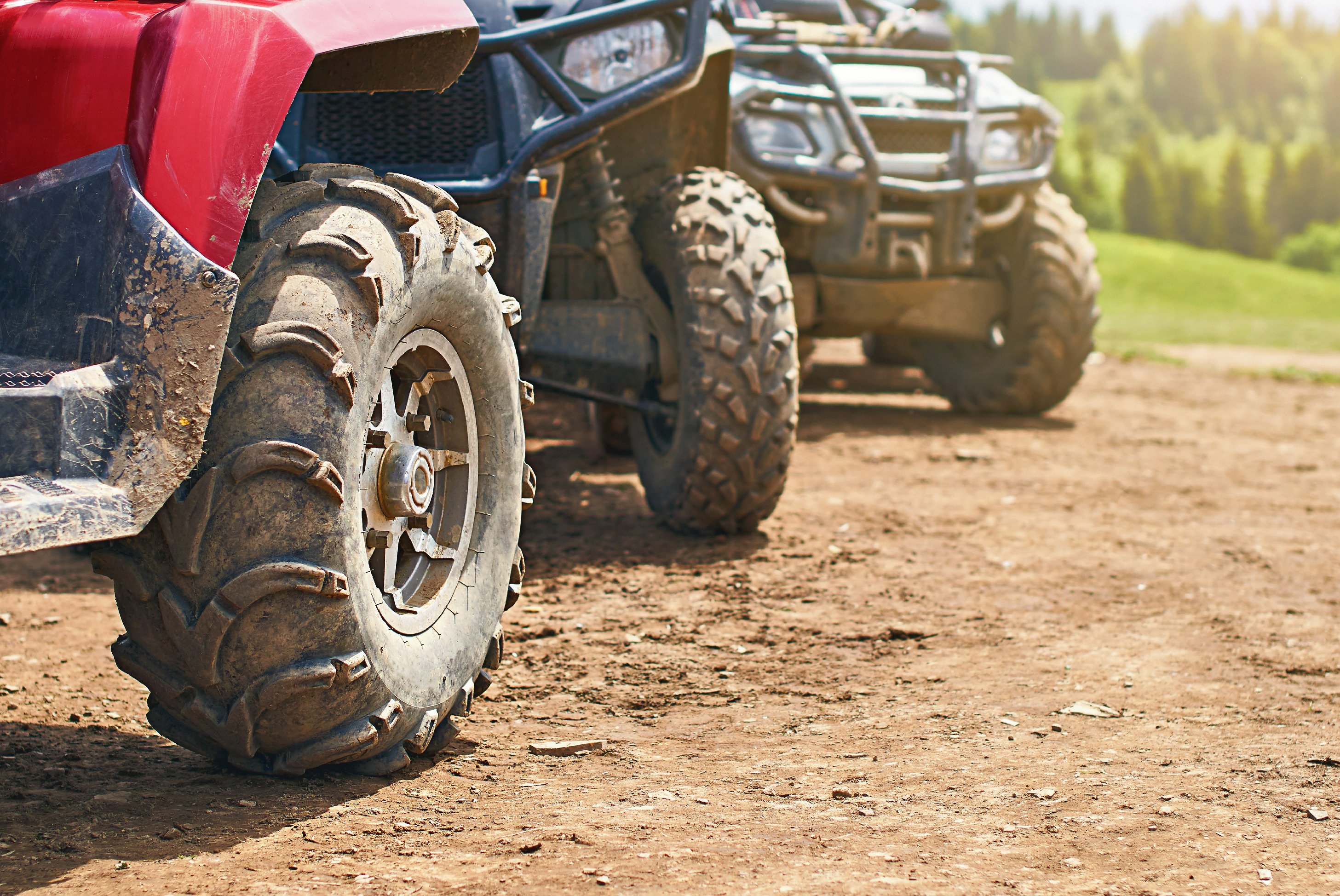 Pipestone is about an hour's drive from Bozeman, but it's an easy one, along I-90. Once there, it's a seventy-five-mile year-round trail system. Check out Delmoe Lake, or for a real treat, Ringing Rocks. This vast granite formation was shaped by magma 60-70 million years ago. Within this sits a formation of boulders that methodically chime when tapped with a crescent wrench or mallet. There is no scientific explanation, but it's believed part of the reason is the composition of the joining patterns because when a boulder is removed, it no longer rings. Only four other sites like this exist in the world located in Mexico, England, Western Australia, and Pennsylvania.
Where to Rent ATVs
There are two places to rent ATVs and UTVs in Bozeman, Big Boys Toys, and Summit All Terrain Rentals. The minimum age to ride is six years old. To drive a 90cc kids ATV, you must be twelve, and to drive a full-size ATV or UTV, you must be sixteen years of age. No driver's license is required, but the rental companies will spend time teaching you how to handle the vehicle safely. Be sure to wear sturdy footwear, long pants, a helmet, protective eyewear, and a face covering (not just for COVID-19 but also because the dust can get thick!).
For more travel tips as you plan your outdoor adventures in Bozeman, download the Bozeman Travel Guide below.
If you enjoyed this blog, take a look at some of our other related articles at Bozemancvb.com: