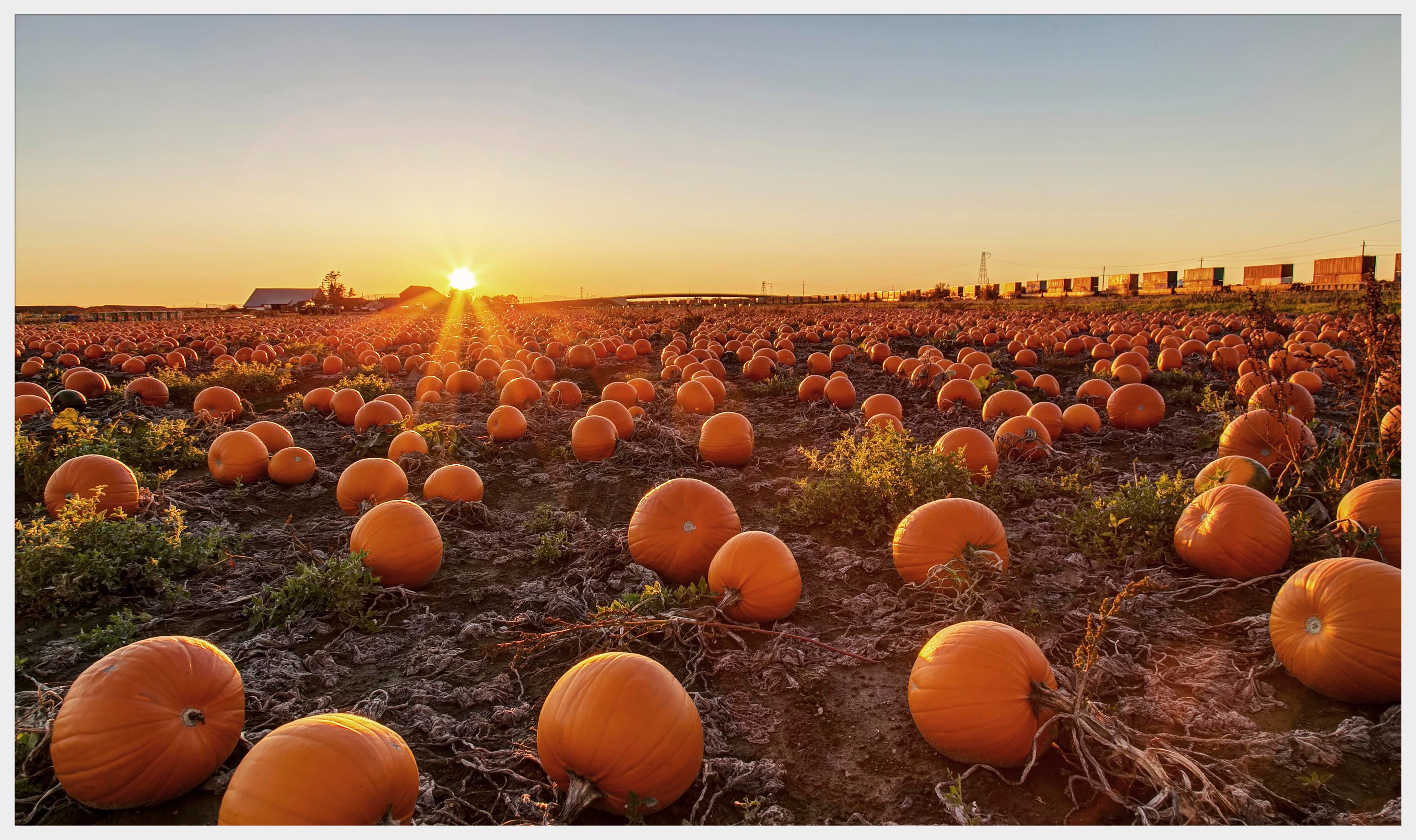 October is shaping up to be full of thrills, music, sports, and spirits! In this university town, blue and gold make up the fall colors as Montana State University ramps up for homecoming week. Big-name musicians take the stage, and local events ranging from haunted houses to farmers' markets round out the local activities. Boredom? We don't even know the definition.

Bozeman Maze
October 2-27, 2019
Good luck finding your way through this 5,000 bale maze! Each year, a new theme tries the patience of kids and adults alike. Enjoy a leisurely hayride, kids train, and Power Jump Bungee Trampoline. Concessions available. For a real adventure, try the flashlight nights, Wednesdays, Fridays, and Saturdays.

Bridger Raptor Festival
October 4-6, 2019
Bridger Bowl Ski Area
Each year, a raptor count takes place at the Bridger Bowl Ski Area during the largest-known Golden Eagle migration in the United States. In conjunction with the count, the Bridger Raptor Festival showcases live raptors, nature walks, educational speakers and fun for all ages.



Montana State University Homecoming
October 11-12, 2019
Downtown Bozeman and MSU Stadium
Bobcat spirit gets into full swing this week! Get fired up at the pep rally in downtown Bozeman on Friday, followed by the parade Saturday morning and the football game against Sacramento State University. Go Cats!

An Evening with Rita Coolidge
October 12, 2019
The Ellen Theatre
A double Grammy winner, Rita Coolidge has performed with notorious musicians such as Bob Dylan, Jimi Hendrix, Joe Cocker, Harry Chapin, Eric Clapton, Dave Mason, Graham Nash, Stephan Stills and more. In celebration of The Ellen's 100th anniversary, limited tickets are available for a post-concert dessert and VIP reception.

Bozeman Winter Farmers' Market
October 12 and October 26
Emerson Cultural Center
The bounty doesn't stop with summer. Growers and producers from around the valley continue to provide fresh greens, veggies, meat, cheese, eggs, honey, bread, jam, tea, coffee, and breakfast items. Enjoy your Saturday shopping with live music, good friends and great food!



Luke Combs, Beer Never Broke My Heart Tour
October 16, 2109
Brick Breeden Fieldhouse, Montana State University
Recently named New Artist of the Year at the CMA Awards, Luke Combs is coming to Bozeman. His wildly popular tour is playing to sold-out audiences across the country. The first artist to score five consecutive career-opening #1 songs on Billboards Country Airplay, Combs, brings contagious energy to the stage. This is one you don't want to miss!

Montana Fresh Hop Brewfest
October 19, 2109
Gallatin County Fairgrounds
This first annual event brings together over 17 breweries from around the state to showcase their fresh-hop beers. A genuinely seasonal brew, this style of beer uses fresh hops, straight from the field which brings a unique floral, grassy flavor. Enjoy bluegrass music and noshes from a variety of food trucks.



Amazing Butterflies
October 19-December 31, 2019
Museum of the Rockies
This interactive display illustrates the life cycle of these amazing creatures. Learn about the relationship between caterpillars, butterflies, and their natural surroundings. While you're there, be sure to check out Siebel Dinosaur Complex, home to largest collections of North American dinosaurs in the world!

Pinky and the Floyd; When the Tigers Broke Free - A Farewell to Krista & Jeni
October 25-26th, 2019
Rialto
Pink Floyd lovers know that this cover band is about as close to the real deal as it comes. This special performance will be the last for band members Krista and Jeni and will feature "Meddle," and a full "Dark Side of the Moon," showcasing their amazing vocals.

Anderson School Haunted House; Forest of Terror
October 25-26, 2019
Known as being THE scary spot for Halloween thrills, this haunted house is not for the faint of heart. Fortunately for the little ones, the lights stay on from 5:30-6:30, but come 7 pm, it's all out fright time!

Downtown Trick or Treating
October 31, 2019
Main Street Bozeman
Beginning at 4 pm, the streets of downtown fill up with ghosts, goblins, superheroes, princesses and all sorts of movie characters. Costume watching is at its prime as kiddos parade from store to store filling their bags with candy.