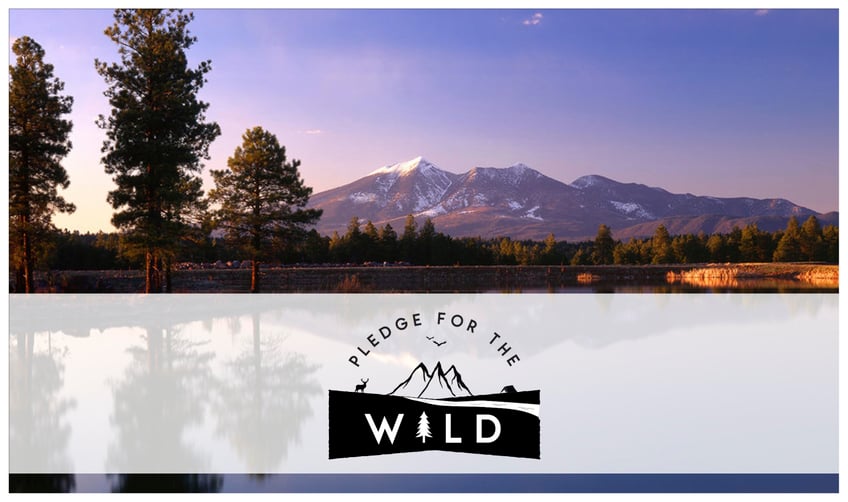 Bozeman Convention and Visitors Bureau is proud to announce our commitment to Pledge for the Wild, a collaboration between five western mountain towns working to enhance and preserve our wild spaces through visitor donations, education and outreach.
Bozeman, Bend, OR, Flagstaff, AZ, South Lake Tahoe, CA-NV, and Steamboat Springs, CO, are all coming together to build awareness around opportunities for visitors and residents to give back to the wild places we hold so dear, whether through a financial donation, or simply being responsible stewards of the land.
Nature has a profound effect on people. Those of us who live here love the vast outdoor recreation and slower pace of life. For visitors, particularly from urban areas, these experiences are incredibly special. Seeing the beauty of these lands first-hand, and experiencing activities such as skiing, hiking or fishing creates not only memories, but a deep appreciation for the importance of preserving our open spaces.

Tourism is Big in Bozeman
Tourism is one of the top economic drivers in Bozeman. In 2018, over 1.3 million passengers traveled through the Bozeman Yellowstone International Airport, with no signs of this trend slowing.
The Institute for Tourism and Recreation Research (ITRR) found the average non-resident spending in Bozeman over the past two years totals over $814,000,000 each year— a number that supports a wide variety of jobs in our community. In 2018, ITRR also reports that 4,797,101 visitors drove through Bozeman, with an estimated 1,439,648 spending at least one night.

Taking Care of Our Space
With this comes increased use of our open spaces, one of our many valuable assets. Things such as soil erosion on trails, litter and increased pressure on wildlife can destroy the amazing environmental resource which draws us all here.
Local, state and non-profit agencies work diligently to maintain our public lands and improve local access, but their work can only go so far. It's up to all of us to educate our visitors on ways practice responsible tourism. The primary goal of Pledge for the Wild is to promote best practices and encourage our visitors to contribute to preserving our natural assets. The costs of building trailheads or maintaining trails and outhouses can be surprising.
Partnering with other communities helps us build a national cooperative which strengthens the message about the importance of sustainable tourism. As one of the founders of the collective, we are working to preserve our environment while providing access for both residents and visitors to enjoy these open spaces. As other communities join Pledge for the Wild, the goal is to bring national and international awareness to the impact visitors have on our wild places, and to educate travelers about ways they can make a positive impact.

Join Us in our Collaboration
For those using the trails, rivers, lakes and forests, we're encouraging a donation of $1 per hour of use. In other words, a three-hour hike would bring in $3. Each donation via the website or text-to-donate is sent directly to the nonprofit partner chosen by each town. In Bozeman, Gallatin Valley Land Trust will manage the funds, which will be used for various projects such as increased access to public land.
Bozeman Convention and Visitors Bureau is providing outreach materials to local businesses and publishing blogs with tips for using the land respectfully and responsibly. We're working to educate our visitors on the importance of staying on the trails, litter mitigation, and how to safely view wildlife.
Most importantly, spread the word! Every contribution whether it's monetary, educational, or active participation, leads to a deeper appreciation of the extraordinary beauty of our public lands and the importance of preserving this precious asset for generations to come.
If you enjoyed this blog, take a look at some of our other related articles: