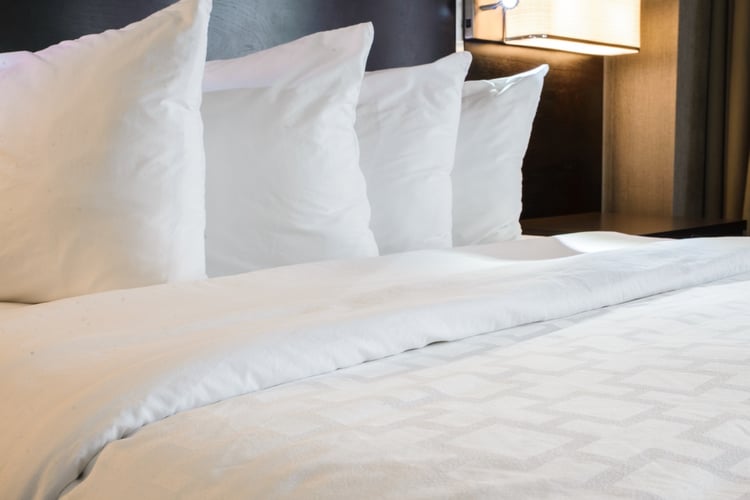 Bozeman, MT, nestled between two entrances of Yellowstone National Park and home to boundless outdoor recreation is the perfect place to base your Montana vacation. Whether you prefer the amenities of a traditional motel, the intimacy of a bed and breakfast, or the adventure of staying at a guest ranch, you'll find plenty of options. There are over 40 hotels in Bozeman, ranging from traditional franchises to locally owned gems. There are a variety of Bozeman lodging options to provide you a home base as you explore all that Montana has to offer. Here are a few.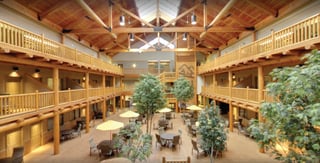 The majority of hotels are clustered near the intersections off of I-90, each with something unique to offer. Many house meeting facilities as well as restaurants and lounges. Some offer hot breakfast and most have indoor pools. Check out the Best Western Plus Gran Tree Inn, with 23 suites, or the C'Mon Inn with a landscaped courtyard for quiet spaces or creative meeting spots. The Hilton Garden Inn has a great patio and a full cooked-to-order breakfast.

The downtown area has both new and classic construction such as The Lewis and Clark, newly remodeled but still boasting their famous banana bread, or the Element by Westin, with spectacular views of the Bridger Mountains. The Lark, a boutique hotel, sports the work of local artists.

For those who enjoy the comfort of a Bed and Breakfast, you'll find historic homes such as the Lehrkind Mansion, The Lindley House, or The Voss Inn. Make sure to ask about the origins of each home, you'll get some interesting tidbits about the occupants.

Guest ranches and lodges such as the Broken Heart Ranch, offer rustic outdoor fun such as horseback riding, nordic skiing and fly fishing, bringing it all together with delicious Montana fare and good old fashion hospitality.

For larger families or long-term visits reserve a vacation home from property management companies such as Cozy Creek Vacation Rentals, or Mountain Home-Montana Vacation Rentals.

If you're an outdoor adventurer, try Bracket Creek Cabin in the heart of the Bridger and Bangtail Mountains. Or, for a more modern cabin option, look into Gallatin River Hideaway, which is also a great wedding venue.

We've given you a taste of lodging in the area, but by no means is this an exhaustive list. To find the perfect place for your liking, check out our lodging page.

If you enjoyed this blog, take a look at some of our other related articles: