Exploring Holiday Lights Around Bozeman 2019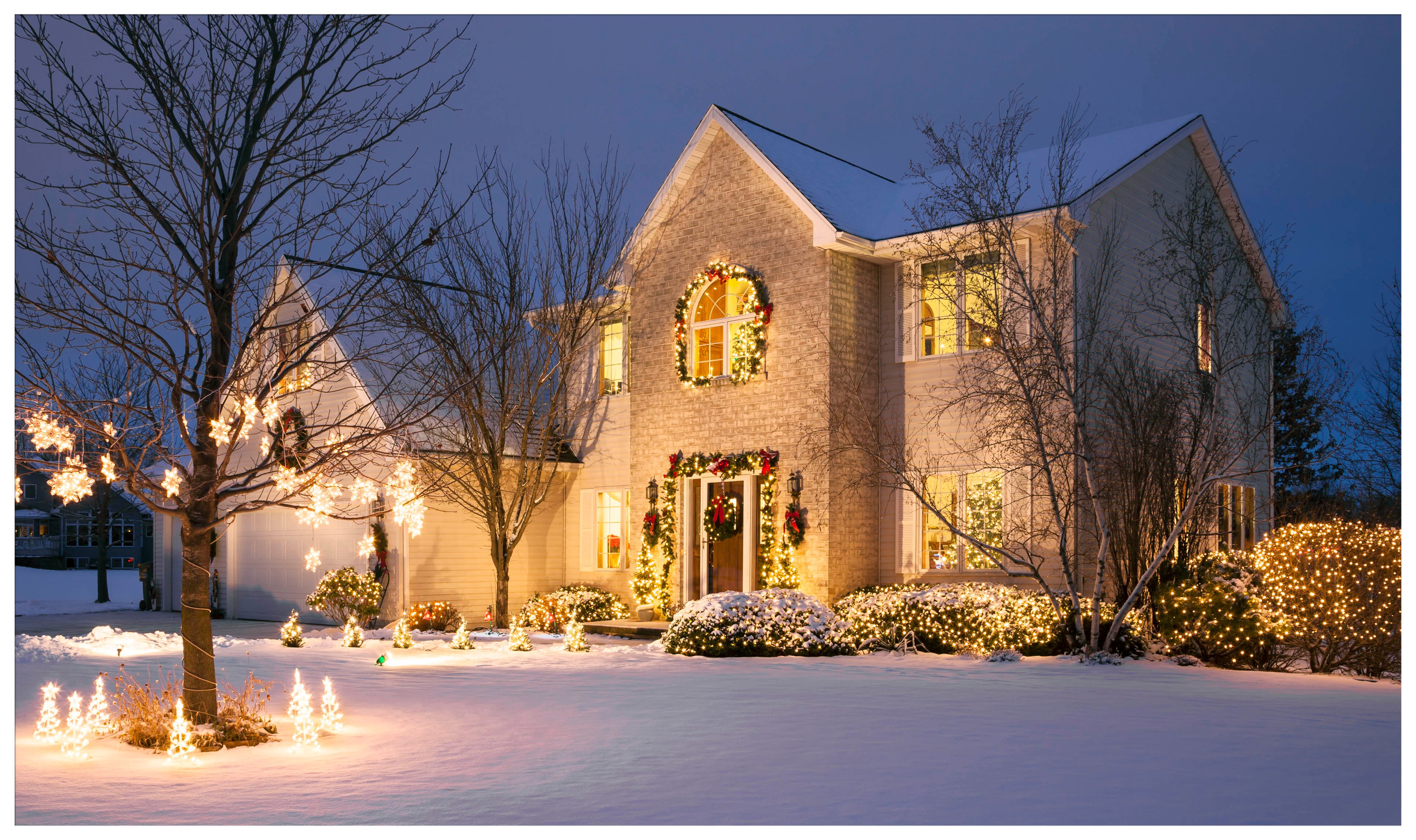 It's here! The season of magic and wonder and everything sparkly. Pockets of Bozeman residents go all out on the bling, so gather the clan, a thermos of hot cocoa, and head out with the curiosity of a kid to stop and soak up the celebratory feeling of the season.

Downtown Bozeman
Each year since 1973, Main Street is transformed with what is affectionately termed the "spiders." If that sounds a little anti-holiday, don't worry, they aren't actual spiders, but rather the garland that drapes across each intersection, complete with a Christmas Tree on top. The final result looks like a spider, which little kids love to declare with absolute glee!
Willson Avenue
One of Bozeman's most historic streets, Willson Avenue, is lined with grand homes, and when they are all dressed up in their holiday lights, the effect is spectacular. Not to mention, the quaint street lamps up and down the sidewalks are adorned in garland and ribbon, giving the whole street a Norman Rockwell feel. While you're in the area, make a pass up South 3rdAve, they may be just off the beaten path, but they do it up nevertheless.
Montana Hall, MSU campus
While you're on the south side, make a pit stop at MSU and check out the iconic Montana Hall. Adorned in lights, the first building on the university provides a great photo opp.
South 3rd, past Kagy Boulevard
After exploring the south side of the neighborhood, head straight through Kagy Boulevard from Willson, which turns into South 3rd. These homes in this subdivision have sprawling 70's and 80's architecture, which translates into some great spaces for lights and lawn scenes.

Neighborhoods around Ferguson & Fowler
Just past the Gallatin Valley Mall, on the west side of Bozeman is a great place to explore. These are newer subdivisions, full of families and right on the edge of town. (Hint: Make a point to drive down Powder River Avenue.)
Babcock Street, between 9th & 10th Avenue
This is a quick pass-by, you may have even stumbled upon it while shopping at the Community Food Co-op, but it's well worth it for a quick chuckle.
The Grand Finale
For the grand finale, visit 4486 Shadowglen Drive, aka "The Christmas House!" This family embodies the holiday spirit handing out candy canes to the kiddos every night until December 31. AND, it's rumored that Santa is making a slight stop on Christmas Eve to hand out gifts from 6 p.m.- 9 p.m.