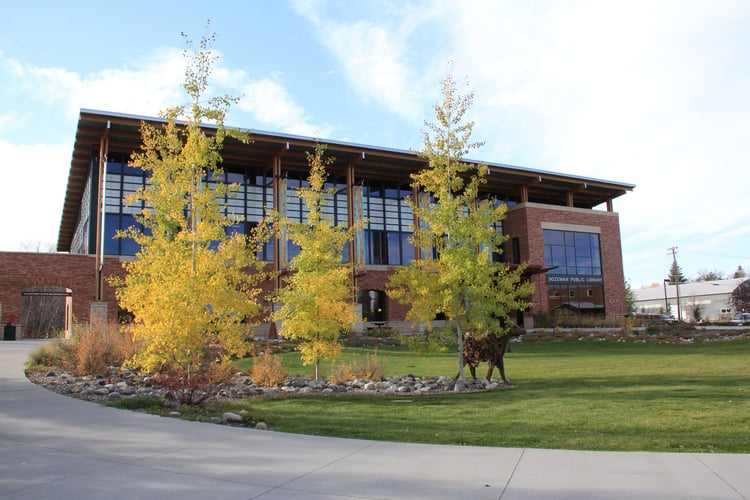 This fall in Bozeman, there is no shortage of fun things to do, and we aren't just talking football games and exploring the mountains. Bozeman offers some great arts and cultural activities. From concerts to art walks to book sales, there is a little of everything going on. Here is our breakdown on what you can look forward to this fall in Bozeman.
September 8, 2017, 6:00pm
Over 40 galleries, retail stores and even a local distillery open their doors for an evening of art openings, receptions and tasty nibbles. Bozeman is home to a plethora of visual artists, ceramicists, photographers and jewelry makers. Look for local musicians tucked along the streets.
Friday, September 8, 2017, 7:30 pm
A Hall of Famer, Bonnie Raitt returns to Bozeman performing her new album, "Dig in Deep" at Montana State University. Of the tour, Raitt says, "I'm feeling pretty charged, and the band and I are at the top of our game,"says Bonnie Raitt. "This period of my life is more exciting and vital than I was expecting, and for that I'm really grateful. At this point, I have a lot less to prove and hey, if you're not going to 'Dig In Deep' now, what's the point?"
Wednesday, September 13, 2017, 6:40pm, Thursday, September 14, 6:40pm
Pronounced (peh-chak-cha), this performance consists of designers, artists, inventors, architects, adventurers and entrepreneurs wanting to share their ideas during a fast-paced, friendly social get-together. Presenters have 20 slides and 20 seconds each to talk about their passion and vision. This fall the topic is "Spiritualism and Madams in 19th Century"; the history you don't always find in the text books…
Friday, September 15, 2017, 7:30pm
Dennis Quaid isn't just an actor turned rock star, he's a true musician who has been performing for over two decades. His band is known for their rock and roll and country-soul sound— and for being a whole lot of fun. Quaid says of the show, "The audiences have a blast, which is all we want. I make a complete and utter fool of myself. I think that's the only way to have fun onstage, instead of trying to pretend to be cool and all the rest of that stuff."
Saturday, September 23, 2017, 7:00pm
It's not often a set includes country and rap, but the combination works. Florida Georgia line is a duet tagged as bro-country, transitioning from the traditional country feel to their hybrid sounds and lyrics. The fourth best-selling rap artist in American music history, Nelly continues to excite audiences. Chris Lane is best known for his single "For Her," which became #1 on the iTunes Top Country Songs chart. Get your tickets early!
October 28, 2017 7:00pm-Midnight
These days, the term "quick draw" no longer refers to a gun fight, but rather an event where artists gather to create original work throughout the evening. Guests watch the creation, nibble on appetizers and a signature cocktail, then dance the night away. Costumes encouraged!
Friday, November 10-Sunday, November 12, 2017
The Bozeman Public Library is held dear to the residents of Bozeman and it is definitely worth spending some time if you are in town. There are often lectures, art displays and other events taking place at the library, but one worth noting is the book sale! Books are courtesy of Bozeman residents and trust us, the selection is amazing. Get ready to curl up with a pile of books this winter!
Tuesday, November 14th, 2017, 7:00pm
Straight from New York City, Broadway in Bozeman brings a series of musicals to the mountains. The first performance, "Cinderella," is by the creators of "The Sound of Music" and "South Pacific." Known for its contemporary take on a classic story, you'll love this hilarious and romantic Broadway experience.
This is just a sampling of the cultural events in Bozeman. When you're here, be sure to ask your local hotelier or restauranteur about the happenings around town.

If you enjoyed this blog, take a look at some of our other related articles: