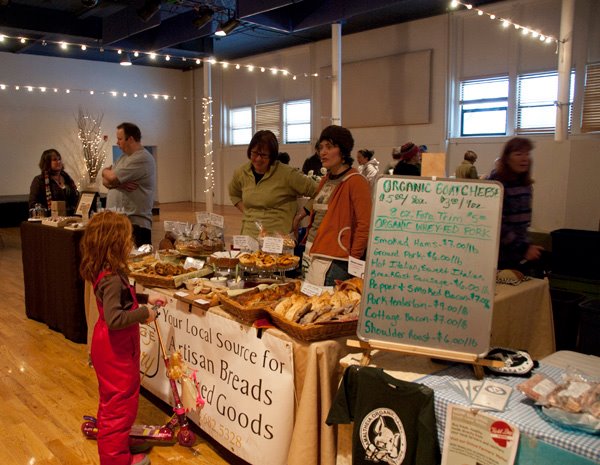 January provides a reprieve from the busy holidays, making February a great month to get out and about again. Music, theater and food influence the events this month, perfect for date night, girls night out or enjoying some family fun. Mark your calendars, with only 28 days in the month, the February events in Bozeman will go by fast!
February 3rd and 17th, 2018
Farming has come along way in the mountains of Montana. Farmers now use a variety of greenhouses to produce fresh produce such as herbs, carrots, beets and garlic year round. You'll also find foods such as grassfed meats, cheeses, farm fresh eggs, fermented vegetables, and artisan breads.
Thursday, February 8th through Sunday, February 11th, 2018
One of the largest winter bluegrass gatherings in the Northwest, you can watch your favorite bands in both intimate settings and full stage productions. The three day festival at Big Sky Resort draws popular names as well as up and coming artists. All this and fantastic skiing to boot!
Tuesday, February 13th, 2018
Broadway in Bozeman brings this live performance of a classic love story to the mountains. The incredible music, romance and expressive dancing makes it hard to stay in your seat! A worldwide hit, the show is getting rave reviews; perfect timing to share with your valentine.
Friday, February 15th, 2018
Three broadway actors and singers pack in a night full of music and laughs at the historic Ellen Theater. Actors have most notably starred as the Phantom, in Phantom of the Opera, and Jean Valjean, in Les Miserables. The Las Vegas Sun dubs it, "A quirky-good time…"
On display February 17th through May 13th, 2018
Museum of the Rockies, a Smithsonian Affiliate, brings this educational, educational and interesting exhibit to Bozeman. Learn about the life, culture and engineering genius through interactive models from 2000 years ago. You may be surprised at how many aspects of our current society resemble the objects, concepts, technologies and machines from 2000 years ago.
Thursday, February 22nd through Sunday, February 25th, 2018
This off-beat new comedy by John Ludin brings together three generations, four couples and nine wildly diverse souls as they learn about finding love and staying sane. You can't help but laugh as you journey through their comical exploits. (**Due to mature themes, this play is recommended for ages 16 and up).
If you enjoyed this blog, take a look at some of our other related articles: