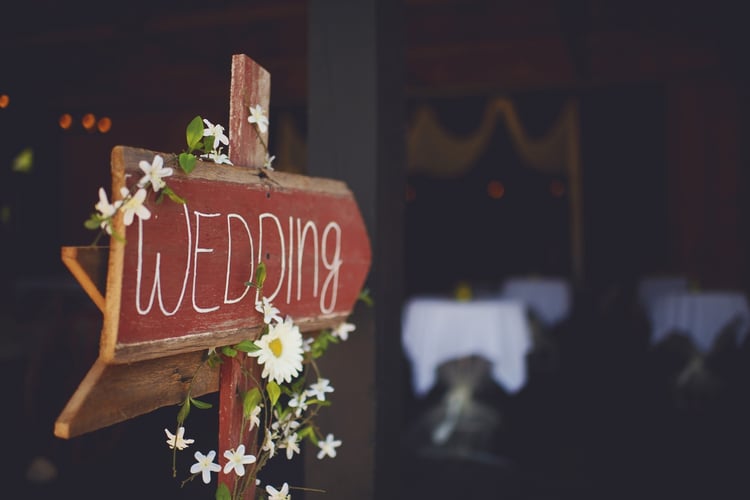 This time of year a lot of people are getting engaged. After she says "YES," the real fun begins, planning the wedding. As a wedding destination, Bozeman is hard to top. Surrounded by majestic mountain ranges, blue-ribbon trout streams, rolling fields and big blue skies, it embodies everything romantic. And with Yellowstone National Park in our backyard, world-class skiing, trout fishing, hiking, biking and boating, you can understand why it makes a great location for guests to enjoy a little vacation. Add in great art, history, food and culture and start planning.
Our first words of advice, book early. Bozeman bustles in both summer and winter so venues and hotel rooms fill up fast. Spring and fall are both beautiful times of year, you might want to consider a wedding date on either end of the busy seasons.

Bozeman Wedding Venues
While there are venues for any size or style of wedding, here are a few of our favorites…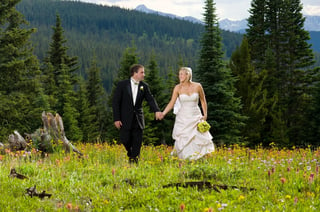 As the name suggests, this locale is right on the Gallatin River, just a few miles outside of town. The property includes two pavilions, each with a different look and feel. (Bonus! Bozeman Hot Springs is just down the road.)

The distinguishing part of this beautiful farm is the big red barn which is over 100 years old. Completely renovated, you'll have a comfortable country feel with the convenience of a modern facility.

One of the more unique venues, this Chateau brings classic old-world charm to Bozeman. (Think, European architecture in the mountains of Montana.)

Tucked into the trees, you'll find a rustic comfort here. Nothing flashy, simply classy.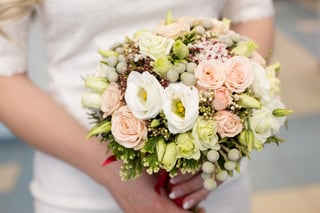 A Bozeman icon, The Baxter Downtown is an elegant venue with a charming, historic and graceful style. For a traditional western feel, The Baxter Ranch is 270 acres with the Bridger Mountains as a backdrop.

Just a couple of miles outside of town, the Rockin' TJ ranch looks across wide open fields flanked with amazing mountain ranges, you'll get a real Montana feel.

One of Bozeman's newest venues is Foster Creek Farm. This beautiful spot is just west of the northern Bridger Mountains with beautiful views of Sacajawea Peak. It sits on an old homestead and features an amazing barn and a variety of outbuildings, including an incredible spot for the newlyweds.
Fun Bozeman Activities
You'll want to be sure you and your guests have time to do some exploring while you're here. Pick a couple of adventures and arrange some guided trips, or simply offer a menu of itinerary options.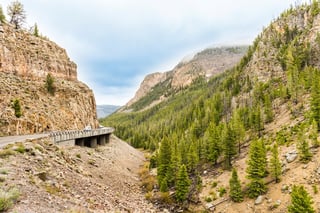 Yellowstone National Park Most people think of Yellowstone in the summer, but winter is pure magic. Consider a snowmobile or snowcoach tour of the park.

Bridger Bowl This local ski hill boasts some of the best in-bounds extreme skiing in the nation. Couple that with a family-friendly feel, varied terrain and a whole lot of powder and you've got the makings for a great ski vacation.

Biking Mountain biking is spectacular in Bozeman. If your guests can't bring their own bike, there are plenty of rental shops in town, which is also a good place to find out about nearby trails.
Fishing It's no secret, some of the best fishing in the nation is located right here. Whether you are a seasoned fisher or just wanting to learn, there are numerous guide services to help you land the big one.
Hot Springs Whichever direction you head, you'll find a hot springs somewhere along the way. Remind everyone to bring their bathing suits!

Hiking Bozeman is surrounded by mountain ranges, and let me tell you, there's not a bad view among them. For experienced hikers, there are many peaks that can reached within a day. If you're looking for shorter stints, there are over 80 miles of trails throughout town, and short hikes just a few minutes from downtown. In winter, you can enjoy the trails on snowshoes.

Bozeman Travel Accommodations
Book your guest rooms as early as possible. It may seem premature, but it's not. Check out the lodging options in Bozeman.

Bozeman-Yellowstone International Airport is the busiest in Montana with 15 non-stop flights from major cities. Some flights are seasonal, so check the schedule before setting the big date.

Bozeman is full of chefs, photographers and wedding planners, you can leave the details to them. If you need recommendations, start with the venue, they will have a network of options for you to consider.

Most importantly, remember to relax. You won't find a lot of pomp and circumstance around Bozeman, just a whole lot of authentic, mountain fun.