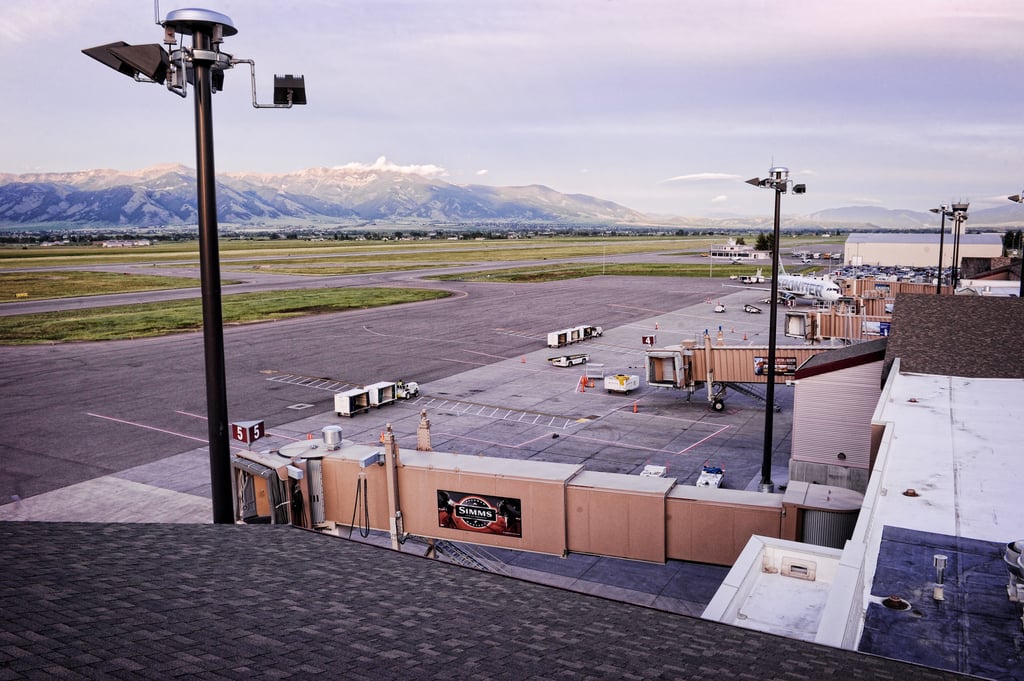 Looking to get away from the Big Apple for a little while? A vacation getaway to Bozeman, Montana could be exactly what you need!
The town of Bozeman has an incredible range of amenities including year-round recreational activities, incredible restaurants and shopping experiences, and is active in the theater and arts.
However, this poses the question, "how do I get to Bozeman from New York?" We have it all detailed below.
Direct Flight
Flight time can be varied depending on the route to Bozeman from New York. The two most common ways between the destinations are either a one-stop in Minneapolis or two-stops at Boston and Salt Lake City. Both routes are typically a little over six hours of total flight time. Specific flight times for these independent flights can be found below.
New York to Boston - one hour and 30 minutes

Boston to Salt Lake City - four hours and 45 minutes

Salt Lake City to Bozeman - one hour at 30 minutes
New York to Minneapolis - three hours and 30 minutes
Minneapolis to Bozeman - two hours and 45 minutes
Road Trip
One route to take is to take both I-94 E and I-90 that goes through Chicago and Minneapolis for a total driving time of about 32 hours but may have some road tolls along the way. Another route is to take I-90 throughout the entire trip that goes through Columbus, Indianapolis, Chicago, and Minneapolis with a total driving time of about 33 hours but avoids some tolls along the way. The final route that can be taken would follow some of the same routes prior but instead of going through Minneapolis, you would travel to Sioux Falls and Rapid City in South Dakota. All driving times are similar to be around 33 to 36 hours in driving time.
Bus
Taking a bus is another traveling option from New York to Bozeman. Most of the bus courses will follow the same routes that you would take driving a vehicle of your own. According to Greyhound, a one-way bus ride to New York is around $250 to $300 a ticket and will take about 50 hours of driving time.
Train
If it isn't appealing to take a plane, car, or bus, the Amtrak train service could be another option. There is a longer route of connecting stations from New York to Havre, Montana. There would still be a short distance from Havre to Bozeman which is around five hours of driving time. The total trip time for this trip is about 55 hours for the train ride and an additional five hours of driving to Bozeman. In total, the single way distance for this option is around 60 hours with a price tag of about $400 for a one-way train ticket with the additional cost of travel between the two Montana towns.
Regardless of the travel means, visiting Bozeman from New York any time of the year will be a fantastic and meaningful experience. For more information to help you decide or plan a trip to the "Last Best Place," check out our resources below for each season.
Spring
The Best Things About Bozeman In The Spring
Best Spring Hikes and Trails in Bozeman, MT
5 Reasons To Visit Bozeman This Spring Break
View All Spring Resources Here
Summer
The Best of Bozeman - Top 10 Reasons to Visit Bozeman In The Summer
A Summer Tradition: Music on Main in Downtown Bozeman

The Ultimate Summer Thrill: Kayaking and Whitewater Rafting in Bozeman
View All Summer Resources Here
Fall
Why You Need to Visit Bozeman in the Fall
Find Amazing Fall Colors With A Short Fall Getaway
Fall Art, Music and Cultural Events in Bozeman
Winter
The Ultimate Bozeman Winter Adventure Day: Hike, Ski, Drink, and Eat
9 Reasons to Make Bozeman Your Winter Vacation Destination
Why Bozeman is One of the West's Best Ski Towns
7 Tips for Planning the Ski Trip of a Lifetime
5 Ways to Save on Your Bozeman Ski Trip
10 Things to do in Bozeman in the Winter, If You Don't Ski
View All Winter Resources Here
If you enjoyed this article, check out our related blogs: