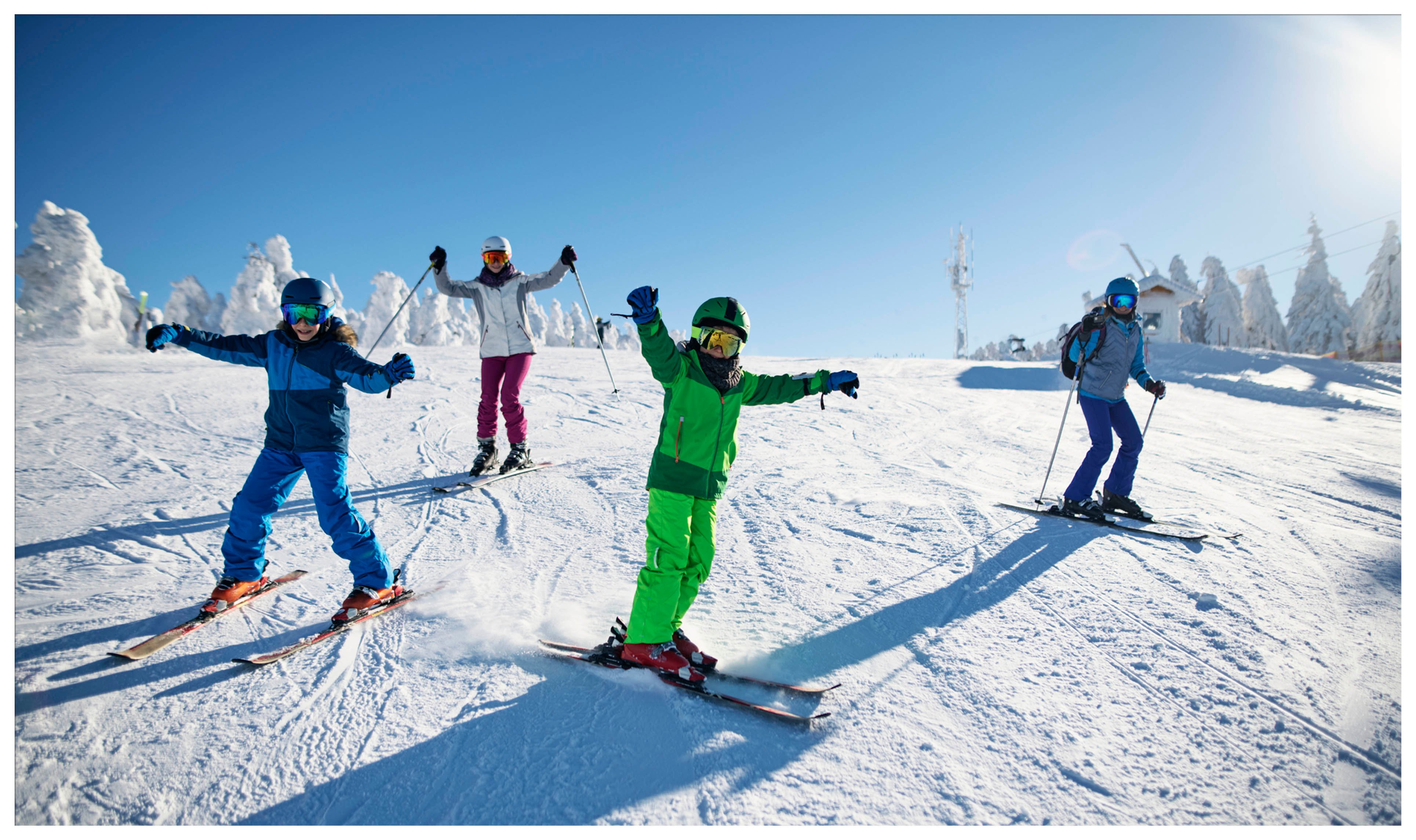 The countdown is on…school is almost out for the break, snowboards and skis are packed, and Montana has had a LOT of early season snow! Holidays at the ski areas do not disappoint. Bridger Bowl and Big Sky Resort go all out to bring the spirit of the season to the ski hill! Read on for a list of events—you'll be just as busy off the slopes as you are on!
Saturday, December 21, 2019
11:00 am- 12:00 am
Big Sky Resort
The first day of winter deserves a dance party, and Big Sky Resort is happy to provide one! Three different bands play throughout the day; Audio and DJ Delicious at Mountain Village Plaza during the day, then Tsunami Funk at Montana Jacks later in the evening, (21 and over.)
Tuesday, December 24, 2019
Nightfall
Big Sky Resort
Watching a parade of torches wind down Lone Mountain is nothing short of impressive. Add to that a visit from Santa Claus and a spectacular fireworks display, and the night becomes purely magical.
Tuesday, December 24, 2019
Huntly Dining Room, Big Sky Resort
Christmas Eve dinner at the stately Huntly Dining Room does not disappoint. Served buffet style, this holiday feast is perfect for a fret-free family dinner.

Tuesday, December 24, 2019
5:15 p.m.
Huntly Lodge, Big Sky Resort
It's true, Santa is planning to take a little time out of his busy night to stop in for pictures with the kiddos, and to read the "Night Before Christmas" before they settle in for the night!
Saturday, December 28- Monday, December 30, 2019
4:30 p.m. – 7:30 p.m.
Yellowstone Conference Center, Big Sky Resort
Kids still full of energy at the end of the ski day? This is the perfect way to wear them out. Full of bouncy houses, Giant Jenga, bean bag toss, face painting, games, and popcorn, they will have a blast playing with other kids. First come, first served, so register them early!

Monday, December 30, 2019
4:00 p.m.
Bridger Bowl Ski Area
Stick around when the lifts stop turning for a big spaghetti dinner at Jim Bridger Lodge, with music by the Hooligans! Once night falls, watch as the snowsports instructors wind down the hill in the annual torchlight parade. The evening wraps up with a huge fireworks display. Who says you can't start celebrating the day BEFORE New Year's Eve?!
For more area events, go to bozemancvb.com.