Making a Day of It: Adventuring in Paradise Valley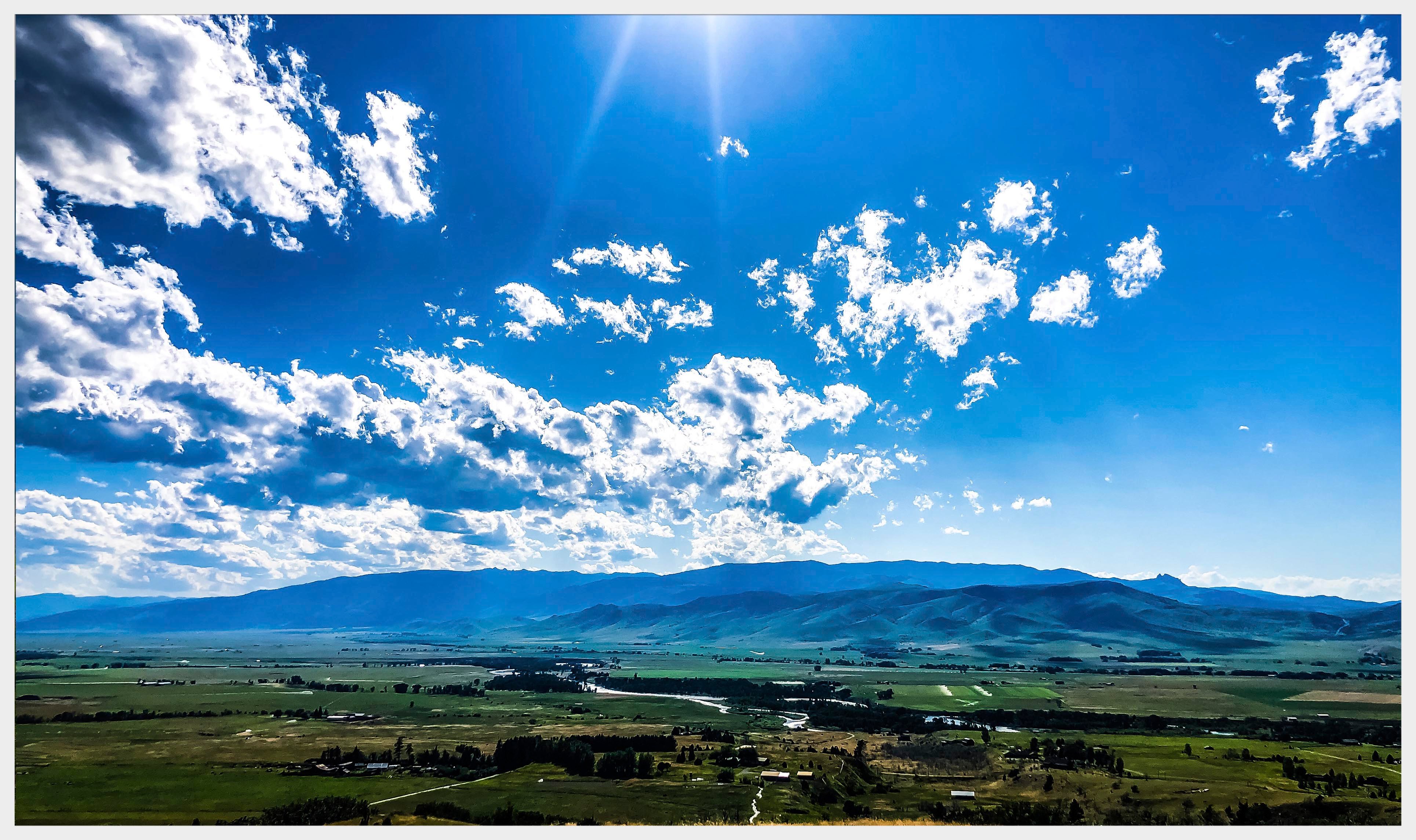 Looking for a day (or two!) of exploring? Hop on US Highway 89, and get ready for a sensory adventure like no other.
Aptly named, Paradise Valley, just south of Livingston, Montana is one of our favorite places in the state, if not the country. Flanked by the Absaroka Mountain Range to the east and the Gallatin Range to the west, the grandeur is indisputable. The Yellowstone River, the longest undammed river in the United States, flows through the valley from its origin just up the road near Yellowstone National Park.
Much of the year, the tall mountains are snow-capped. During the spring, the rolling hills are a vibrant green, and in the fall, the cottonwood trees growing along the river turn brilliant shades of orange and yellow. In other words, the drive itself is worth your time.

The Yellowstone River is known for its exceptional fly fishing. If you're an experienced angler, there are plenty of access points for wade fishing. Whether you are a die-hard or are a newbie to the sport, hiring a guide to float the river is an unforgettable experience. Or, you can visit DePuy Spring Creek, a fee-based private ranch heralding some of the most pristine fishing waters in the country.
For a short but beautiful hike, try Pine Creek Falls, a 2.5 mile moderate out and back suitable for those who are just starting. Plan to take a lunch or a snack and relax at the falls. Rock climbers also love the area. There are diverse climbs at Allenspur with varying levels of difficulty, or for the truly hardcore, try the big, (and challenging,) granite free climbs on Mount Cowen.

You don't have to be adventurous to enjoy rafting! You can opt for a whitewater experience, or a scenic float from Flying Pig Adventures, Montana Whitewater Rafting, or Paradise Adventure Company. Not into the water? Horseback riding is also available!
There is nothing like a good soak in a natural hot spring. Paradise Valley is home to two lovely options; Chico Hot Springs Resort and Day Spa, and Yellowstone Hot Springs. Chico Hot Springs is iconic in these parts. Great for date night, girls weekend, or a family excursion, they have three different dining options, a full-service bar featuring live music, an exquisite day spa, horseback riding, dog sledding, and an 18-hole disc golf course! Yellowstone Hot Springs is the newest addition to the valley, with 4,000 square feet of flow through mineral hot springs with towering mountain views on either side. Trust us; you don't get an experience like this just anywhere.
Any or all of these activities can cause you to work up an appetite, and to be sure, you won't go hungry. From the brunch at Pine Creek Lodge to the burgers at the Old Saloon to fine dining at Chico and Sage Lodge, you'll have a range of choices, and none of them disappoint. If you're just looking for a snack, check out the Emigrant General Store located at the corner of Hwy 89 and Murphy Lane.
That brings us to the music scene. Yes, we said "scene,"— you'll find live music every week between Pine Creek and Chico, and throughout the summer, Old Saloon and Music Ranch Montana join in! That's four music venues within a half-hour drive through the mountains of Montana…not too shabby.

Yellowstone National Park sits at the end of the road, the crown jewel of the valley. If Yellowstone is your goal, plan to enjoy the drive through Paradise Valley, but you'll want to allocate the day to the park. The road from Gardiner to Cooke City is the only road open year-round. You'll drive through the beautiful Lamar Valley where wildlife watching is fantastic. These open grassy fields are great for sighting bison, bear, elk, and if you're lucky, the elusive wolf. It's a long day, so plan to stop at Yellowstone Pizza Company in Gardiner, Montana, on your way home!

For another great day trip idea, check out Making a Day of It: Livingston, Montana.