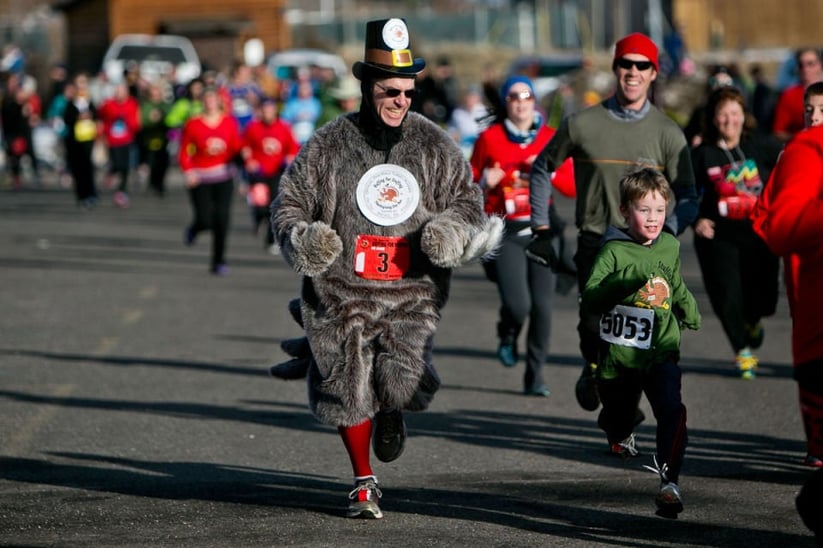 Photo Credit: Bozeman Daily Chronicle
In November, Bozeman-ites start gearing up for the winter season, (think: sweaters, ski swaps and some pre-winter recreation workouts). It's also the time of year when it feels good to slow down and enjoy the rich culture abundant in this mountain town. Add dinner at one of Bozeman's many delicious restaurants and you'll have the perfect outing. Pack your calendar with these amazing November events in Bozeman!
Saturday, November 4, 8:00pm
The Ellen Theatre
Following in the footsteps of his dad, the late Jim Croce, A.J. Croce is a piano man, vocal stylist and songwriter. Join him for an evening paying tribute to his father, and celebrating his new album, "Just Like Medicine." To quote Willie Nelson, "A.J. Croce has wisdom beyond his years. With his music, he represents his generation with a profound sense of honesty in his lyrics and quality in his delivery. The future of entertainment is safe in his hands."
Saturday, November 11, 8:00pm
The Ellen Theatre
A stand-up comedian since she was 17, Gina Brillon is also an accomplished actress, singer and writer. Her first one-hour special was produced by Gabriel Iglesias and she was featured in his film, "The Fluffy Movie." Mark you calendar and get ready for some serious laughs.
Tuesday, November 14, 7:00pm

Brick Breeden Field House, Montana State University
This Tony-Award winning musical from the creators of South Pacific and The Sound of Music is coming to Bozeman! A contemporary take on the classic tale, you'll love the unexpected twists, outstanding orchestra, romance and comedy.
Thursday, Friday and Saturday, November 16-18, 8:00pm
The Ellen Theatre
The Broads are back, debuting their new show in front of their hometown crowd. This award-winning, all-women musical comedy is full of political satire and adult skits that bring down the house at every performance. Grab your girl (and boy) friends and get ready for some belly busting laughs. (This is an 18 and older show.)
Wednesday, November 22, 7:30pm
Brick Breeden Field House, Montana State University
Kick off the holiday season with the Grammy Award winner Chip Davis' Christmas classic. Performing timeless pieces and Yuletide classics that have been everyone's favorite for the past 30 years, this musical should be on everyone's Christmas list. If you haven't experienced it, get ready to add it to your holiday tradition.
Thanksgiving Day Race, Thursday, November 23, 9:00am
These 5K and 10K runs are the perfect way to start Turkey Day. Join over 4,500 runners in this annual fundraiser for the Gallatin Valley Food Bank. Proceeds allow over 3,000 people receive the food assistance they need during difficult times. (Not to mention, it's really fun!)
1878-1891
Museum of the Rockies
The current exhibit at Museum of the Rockies tells a photographic story of Native American men and women, frontier scouts, soldiers, trappers, missionaries and other pioneers, who helped form the northern plains. The exhibit includes the creation of the Standing Rock Reservation and the ongoing controversies that continue to exist today. An educational, political piece of work combining history with current day issues that shouldn't be missed.
If you enjoyed this blog, take a look at some of our other related articles: