The St. Patrick's Day celebration in Bozeman, MT is not your typical party. People gather from around the country for a long run followed by a cold beer, live music, and some serious camaraderie.
Rated #2 Best in the U.S. Half Marathon by Runners World, Pub 317's Run to the Pub attracts everyone from serious runners to happy joggers. The run winds through a beautiful valley with picturesque, 360-degree views (bonus; ninety percent of the race is downhill!).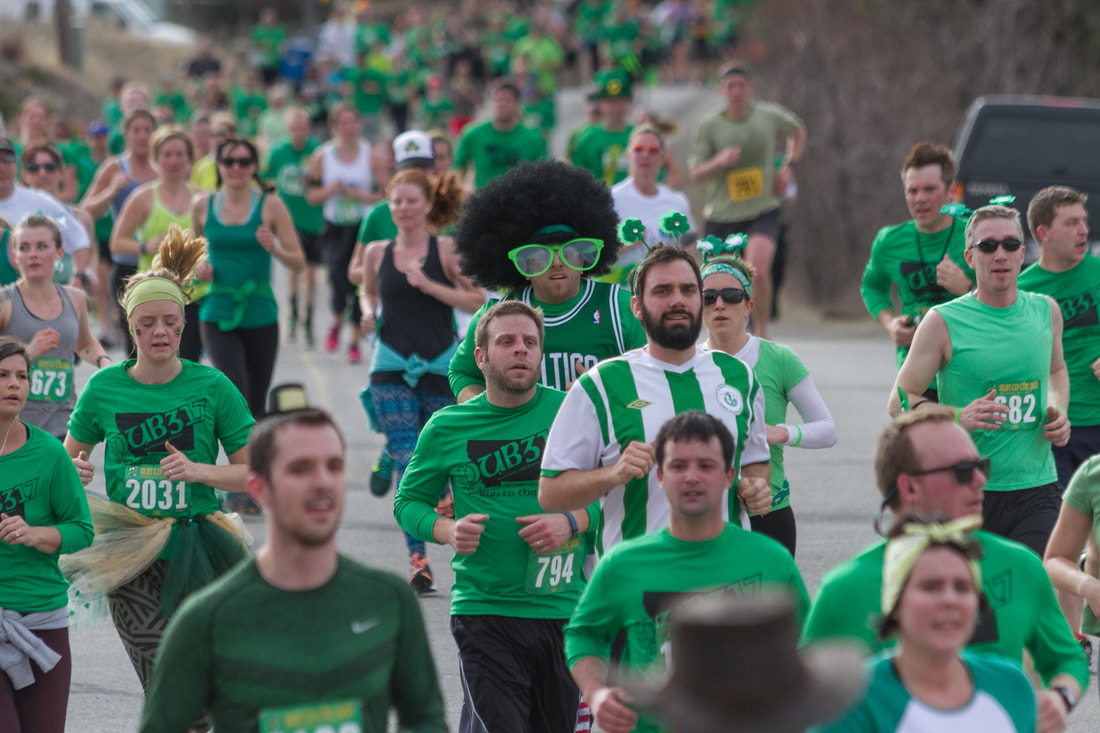 That's not all; every participant gets a chance to win one of four trips to Dublin, Ireland, to run the Dublin Marathon! The gift includes airfare for one person, hotel, entry into the marathon, and entry into the St. James Gate Guinness Factory. Anyone can win the trip, regardless of age or ability. Check out this story from Landon Ferguson, one of the 2017 winners.
So what's with the tutu's, green wigs, and other crazy attire?
As one long time participant describes, "It's festive! People are dressed up in costumes, there are lots of spectators along the way…it's just really fun!"

The race's popularity has grown to record numbers. In 2018, there was about 3,000 race participants for the 10K and 900 for the half marathon.

To give you an idea of what you're getting into, you should check out the footage from the race from 2017.

Did we pique your interest? This is your chance to don your favorite leprechaun costume, lace up your shoes, grab and friend and kick off running season!
Pub 317 graciously donates all net proceeds to the Bozeman Area Community Foundation.

If you enjoyed this blog, take a look at some of our other related articles: