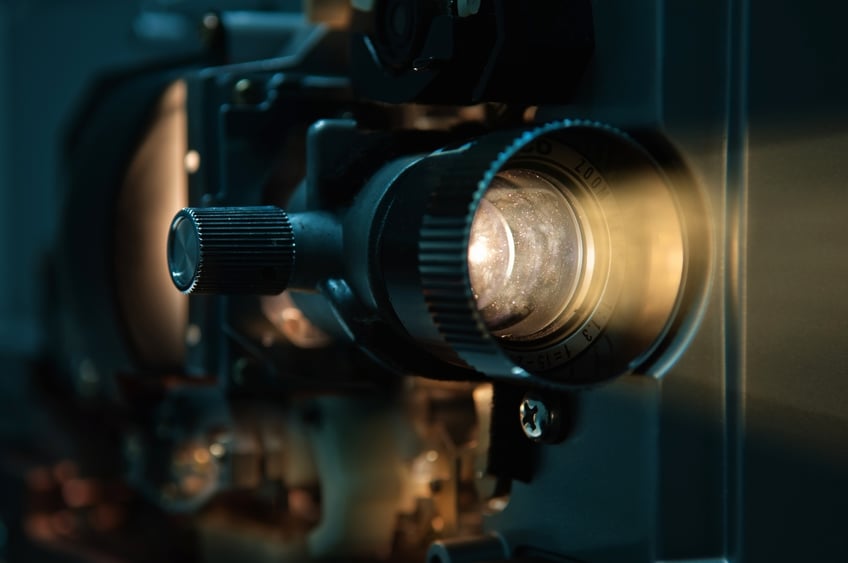 Winter days are perfect for taking in a flick. The Bozeman film scene is full of options like new releases, classic favorites, Indie films and outdoor documentaries. Grab a date and dinner then settle in for some quality entertainment.
Lucky, Wednesday, November 1, 7 pm, Rating N/A

Presented by Bozeman Film Society, this inspirational film follows Lucky; a 90-year old atheist on a spiritual journey, and the quirky characters that live in his off-the-beaten-track town.
The Godfather, Friday, November 3, 7:30 pm, R

This classic 1972 American crime film stars Marlon Brando and Al Pacino as the leaders of a fictional New York City crime family.
Footloose, Friday, November 10, 7:30 pm, PG

1984 brought "Footloose, the musical telling the story of a Chicago teen who moved to a small town where dancing and rock music have been banned.
The Muppet Movie, FREE Family Movie Night, Friday, November 17, 7:00 pm

The first Muppet movie, released in 1979, centers around the adventures of Kermit the Frog, who embarks on a cross-country trip to Hollywood.
EQUUS International Film Festival, "On the Trail", October 29, 5:00pm

A selection of top films from the Equus International Film Festival in Missoula, Montana. These films about horses and people around the world are both inspiring and beautiful. The line-up includes the 2017 EIFF, Best of Festival; "Talking to the Air: The Horses of the Last Forbidden Kingdom," filmed in Nepal.
Real Rock 12, Wednesday, November 8, 7:30 pm

The North Face presents, Reel Rock 12, a series of five new short films that are full of action, laughter and outdoor inspiration.
PROCRASTINATOR THEATER, Montana State University

The Hitman's Bodyguard, 10/23-10/29, R


Annabelle Creation, 10/23-10/29, R

Rocky Horror Picture Show, 10/27-10/28, R

Atomic Blond, 10/30-11/12, R
New Releases, November 2017

A Bad Moms Christmas, Wednesday, November 1, R


Thor: Ragnarok, Friday, November 3, PG-13

Murder on the Orient Express, Friday, November 10, PG-13

Daddy's Home 2, Friday, November 10, Rating N/A

Wonder, Friday, November 17, PG

Justice League: You Can't Save the World Alone, Friday, November 17, Rating N/A

Olaf's Frozen Adventure, Wednesday, November 22, Rating N/A
If you enjoyed this blog, take a look at some of our other related articles: