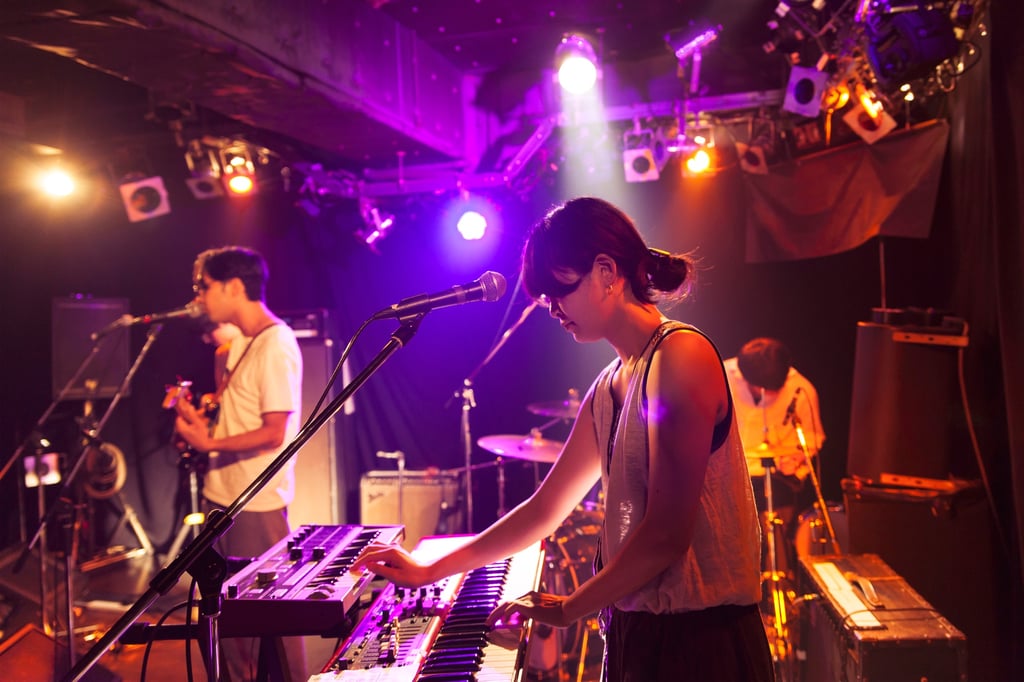 You'd expect a college town to have a hoppin' music scene, but Bozeman takes it to another level. Between big name bands, indie musicians playing in local taverns, the Bozeman Symphony, Intermountain Opera, Broadway musicals and area festivals, you could fill almost every night with some sort of jam.
Many of the bands play on an ongoing basis, so if you miss it, there are plenty of opportunities to catch another show. We've outlined some of our favorite haunts, but for a more complete listing, go to Bozemanevents.net.

Watch for big names on this schedule of events. Musicians from Bonnie Raitt to Tim McGraw and Faith Hill grace this stage.
MSHA Music Festival, Thursday, October 19 and Friday, October 20, 7:00pm
A mainstay, the Hauf, as it's fondly called, not only has nightly music, their Open Mic nights are a great way to discover local bands. (Hint, you might want to try their famous, BBQ Lanny Burger.)
Nightly music, Open Mic comedy, and music acts every Sunday, Monday, and Wednesday at 10:00 pm.
A public radio program and live music venue, these shows are recorded performances in an intimate studio and are then broadcasted through Public Radio Exchange. Each performance features contemporary singer/songwriters with unique styles and varying genres.
Bart Budwig with the Caitlin Jemma, Saturday, October 14, 8-10:00 pm




3hattrio, Wednesday, October 18, 8-10:00 pm

Whiskey Shivers, Thursday, October 19, 8-10:00 pm

Dennis Johnson and The Mississippi Ramblers, Friday, October 20, 8-10:00 pm
The Fraternal or of The Eagles, Bozeman Aerie #326, hosts shows in their upstairs ballroom. Add to that weekly Karaoke, Bingo with Burgers, Margarita Mondays, a chili cook-off and even a Cornhole tournament!
Bluebelly Junction, October 6, 9:00 pm




Bridger Mountain Big Bank, Sunday, October 8, 7:00 pm

Pigeons Playing Ping Pong, Tuesday, October 10, 7:0 pm

Flamingosis, Tuesday, October 10, 7:00 pm

Poison Lovers, Saturday, October 14, Eagles Bar, 9:00 pm

Groovewax. Friday, October 20, 8:00 pm
This historic theatre has undergone a beautiful renovation, returning it to it's heyday in 1919. You'll find more than just music on this event schedule; plays, musicals and even movies are part of the event lineup.
Karla Bonoff, Friday, October 2, 8:00 pm

Gentri: The Gentlemen Trio, Thursday, October 12, 7:30 pm

The Bird Dogs; The Everly Brothers, Saturday, October 21, 8:00 pm

A.J. Croce, Saturday, November 4, 8:00 pm
One of Bozeman's most popular music venues, they also feature daily lunch specials that do not disappoint. Trust us, you won't leave hungry.
Brothers GOW, Friday, October 6, 8:00 pm




Pickwic, Sunday, October 8, 8:00 pm

Ill-Esha, Thursday, October 12, 8:00 pm



This former school houses a sizable and beautiful auditorium. The acoustics in this venue is perfect for both the opera and the symphony.
Intermountain Opera, Friday, October 13, 7:00 pm




Bozeman Symphony, Saturday, October 28 and Sunday, October 29, 7:30 pm
Located in the historic Bozeman hotel, this underground venue has the feel of a city, with the intimacy of a small stage. (And they make a mean drink.) Check out the Ladies Nights!
The Bridger Creek Boys, Monday, October 7, 7:00 pm
If you enjoyed this blog, take a look at some of our other related articles: