Bozeman's Economy Is Booming!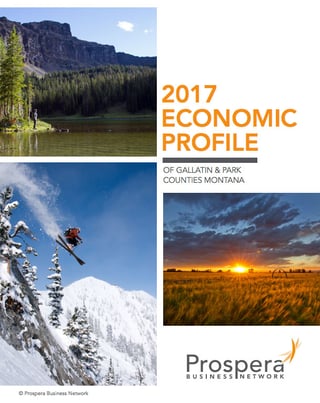 The 2017 Economic Profile is here. This year's profile was a collaborative effort between Prospera, the City of Bozeman, and the Bozeman Area Chamber of Commerce and includes new infographics, expanded income, salary & wage information, new industry sectors, and rich imagery that convey our region's vibrant communities and exceptional quality of life.
Prospera's Economic Profile of Gallatin and Park Counties is widely recognized as the leading business insight report in the area. It is updated and published annually and designed to help business and community leaders make informed decisions.
In Economic Profile Will Get Information About:
The Economy
Cost of Living
Population Trends
Demographics
Labor Market Trends
Economic Sectors
This is a complete resource for all economic information in the Bozeman, Gallatin County, and Park County area. To download the profile, simply fill in a little information and download this great resource for free.