6 Awesome Bozeman Winter Events You Don't Want To Miss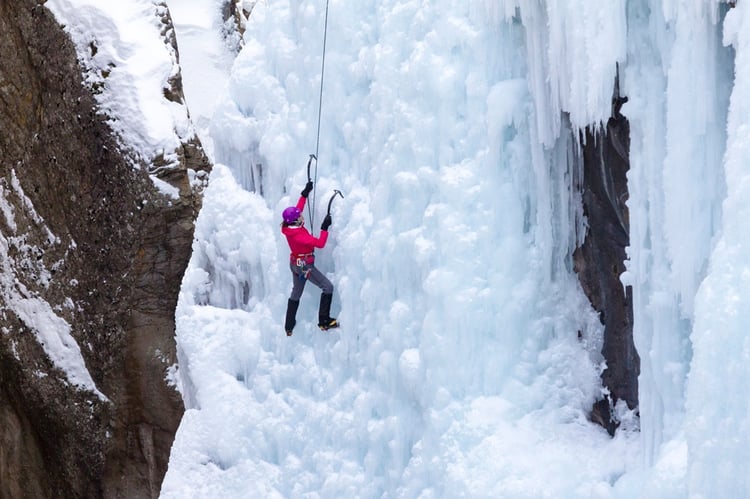 It seems like there is always something going on in Bozeman, no matter the season. It is a great community to live in, play in, and visit. As the temperatures start to cool down the events seem to heat up. So here are a few note worthy events for you to plug in your calendar starting with Thanksgiving Day.
Thursday, November 24, 2016, Museum of the Rockies
This annual Thanksgiving Day run, now in it's 10th year, brings thousands of people to raise money for the Gallatin Valley Food Bank, (and to jump start their metabolism before the feasts begin.) Between the 5K timed, Fun Run and a 10K run, there's something for everyone.
December 7-11, 2016, Hyalite Canyon, Gallatin County Fair Grounds and the Emerson Cultural Center
Close to 4,000 people gather each year for the World Cup Competition, Hyalite Canyon Clinics, presentations and networking. This year will feature the Bozeman premier of Jeff Lowe's, Metanoia. The story of a climbing icon's journey from athletic superdom to life in a wheelchair.
Saturday, December 3, 2016, 4:30pm, Downtown Bozeman
One of Bozeman's most loved events, the Christmas Stroll kicks off the holiday season. Start off building Gingerbread Houses at the Emerson Cultural Center where Santa Claus stops in to start gathering wish lists. Join him as he parades the children down the street to start and the celebration starts. Gather friends and family for shopping, food, music, hay rides and good old fashioned holiday cheer!
December, 2016, Watch for date, TBD
The final art walk of 2016 rounds out a great season. Join downtown Bozeman art galleries and retailers for opening exhibits and receptions featuring local artists. Stroll main street with friends and family among talented artists of all disciplines. Look closely, you never know what kind of artistic treasure will catch your eye!
Friday, December 30, the night BEFORE New Year's Eve.
An annual event at Bridger Bowl ski area, the Torchlight procession down the mountain is a site to behold. Live music starts at 3pm, with a spaghetti dinner beginning at 4pm. Fireworks and procession start around 6pm. For more info and pricing, watch Bridger Bowl Events.
April, 2017. Watch for date, TBD
A Big Sky tradition, the annual Pond Skim brings contest, costumes and a little bit of crazy as hundreds of contestants vie to make it across an icy pond on skis or snowboards. We could tell you all about it, but sometimes images speak louder than words…
Winter is right around the corner and we are getting excited here in Bozeman. Check out the Winter Weather Forecast. Things are looking good for those of you who are planning to recreate in the mountains around Bozeman this year.