Bozeman Airport Doing Well Amidst Pandemic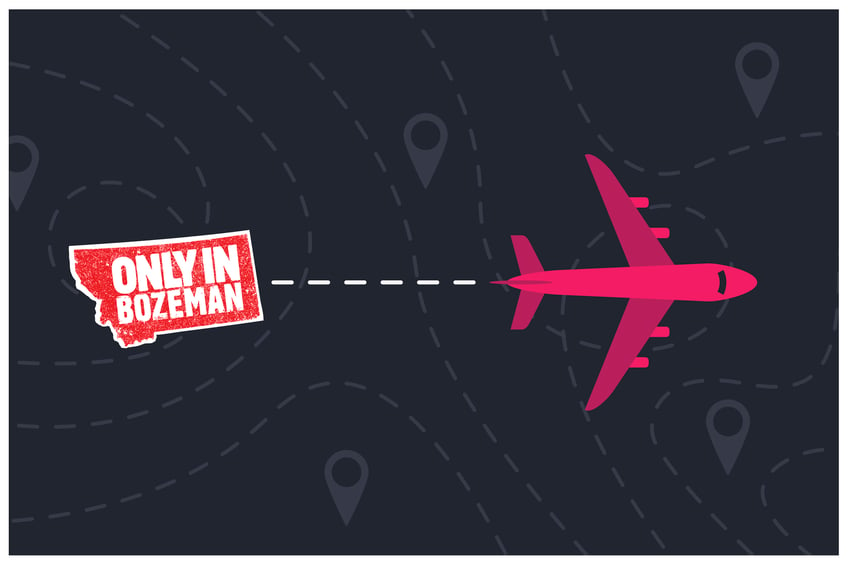 When COVID-19 hit last spring, the usually bustling Bozeman Yellowstone International Airport was almost empty. Across the nation, airlines grounded planes as travel halted. Nine months into the pandemic, air travel across the country is still down 55-60% from last year, according to Airport Director Brian Sprenger. But Bozeman has rebounded faster than the national average. October 2020 ended with 69% of the enplanements over 2019 numbers, and Deputy Airport Director Scott Humphrey estimates year-end numbers to come in at 60-65% of 2019's numbers.
The reason is the same across the state: non-resident visitation. People who spent the spring cooped up in their homes were anxious to get out and do something, and Montana's wide-open spaces were calling. Traditionally, our tourist season peaks in July, but this year it peaked in August. Yellowstone National Park saw its second busiest August on record, with 881,543 visitors, an increase of 7.5% over 2019. September numbers were 21% over 2019, and October 2020 was the busiest October on record, with 360,034 recreation visits, more than doubling numbers from October 2019, and surpassing the previous record (252,013) set in 2015 by 43%. So far, in 2020, the park has hosted 3,743,907 recreation visits, down 6% from the same period last year.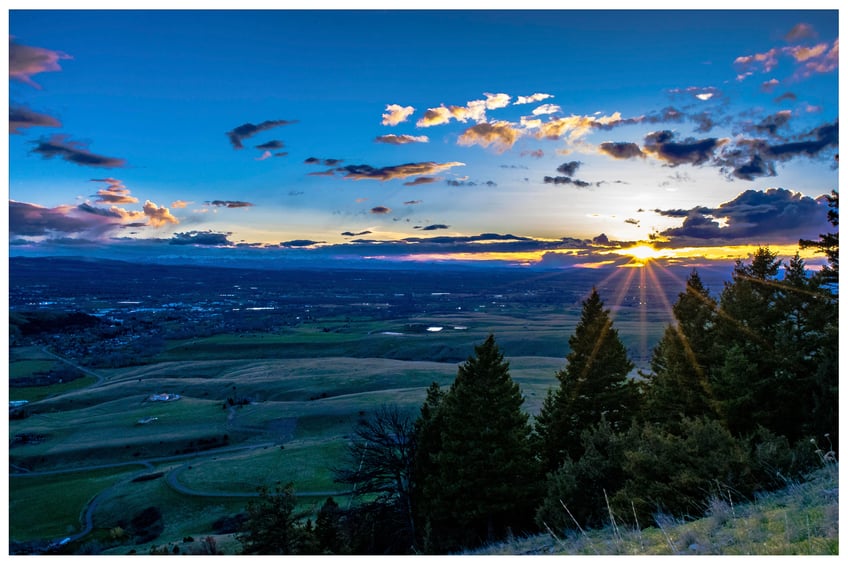 NEW ROUTES FOR BZN
Pre-COVID, new flights such as JetBlue's Boston and New York City (JFK) and Allegiant's nonstop to Nashville, TN, were slated to begin, and many wondered if they would continue. Not only did these flights move forward as planned, but airlines added additional service. American Airlines added nonstop service to Philadelphia, PA, and Charlotte, NC. Jet Blue announced it would move its seasonal Long Beach flight to Los Angeles and added a short, seasonal flight to Ft. Lauderdale, FL (December 18-January 6, 2021.)
Construction was underway within the actual airport on a $26.5 million expansion, which was completed in November. The addition brings four new gates, 75,000 square feet of concourse, an additional restaurant and bar, a pet relief area, more charging and water refill stations, and mother's rooms.

NEW THINGS IN STORE
Just south of the airport, located on an old 50-acre mine pit, Bozeman Yellowstone International Airport Plaza is set to begin construction. The development is slated to have a hotel, gas station, restaurant, liquor store, brewery. Plans call for a bowling alley and movie theater.
Bozeman Yellowstone International is Montana's biggest and busiest airport. In 2019, the airport handled 1,573,860 passengers, a 17.3% increase over 2018, and the 10th consecutive year of record-breaking traffic. Careful management has allowed this kind of growth to happen smoothly. These efforts have not gone unnoticed. Recently, Sprenger, A.A.E., was elected President of the Northwest Chapter of the American Association of Airport Executives.
This winter, the airport expects to offer nonstop service to 19 markets on seven different airline brands. You can find the winter 2020 flight schedule here.