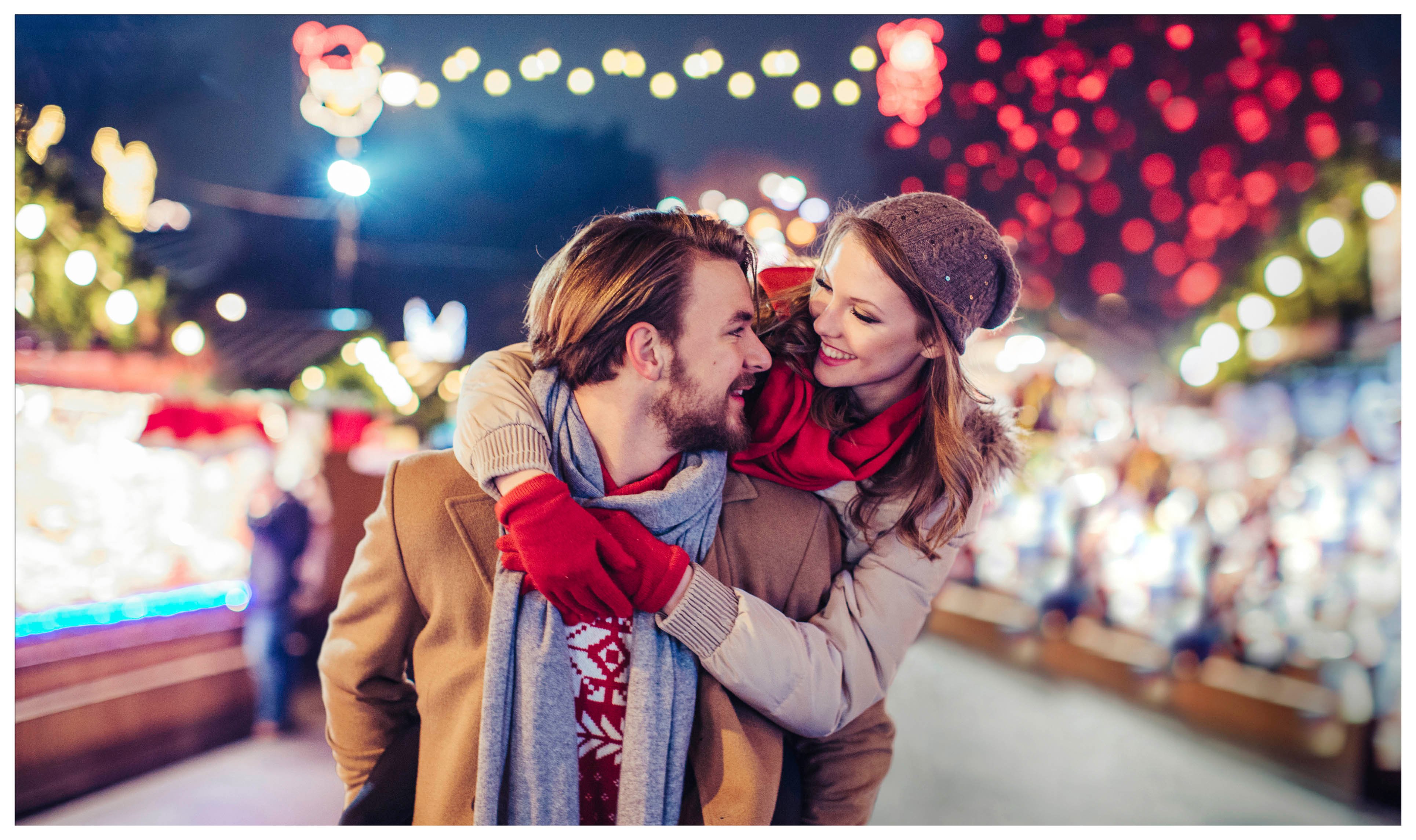 We've got a lot going on in this corner of Big Sky Country. This winter, you can beat the foul-weather blues when you make a trip to Bozeman and experience all the season has to offer. Here's a taste of the events and goings-on you won't want to miss out on.


More ways to get here
With increases in fall and winter flight offerings to Bozeman Yellowstone International Airport, there's no excuse to stay away from when the holiday season approaches. Picture a snow flurry, backlit by twinkle lights and eggnog to sip on by the fire. Direct flights are on the rise, making Bozeman the best-served ski destination in the US, and that means getting out here for the good times is even easier.


Celebrate in town
When it comes to winter fun, Bozeman has perfected the situation. Just mark your calendar for local events like the annual Christmas Stroll, winter arts walks, craft fairs, and plenty more. You won't want to miss out on holiday concerts, performances, and touring acts that come to town just in time to spice up the season. You can get your holiday shopping in with some Made in Montana goodies, experience mountain life at the best time of year for holiday cheer, and relish the cozy warm and fuzzy feelings that come with it.
Saturday, December 7, 2019, 4:30 p.m. -7:30 p.m.
Downtown Bozeman
Holiday magic is just around the corner, and in Bozeman, the Christmas Stroll is the quintessential kick-off to the season. Start the day by building a gingerbread house with your little ones at the Emerson Cultural Center. Enjoy a free, collaborative dance performance by local dance troupes: The Dance Center, Bozeman Dance Academy, and Yellowstone Ballet Company. Santa arrives at 4:00 p.m. to lead everyone in a parade down Main Street, where the town's beloved holiday decorations are lit up. Eggnog and cocoa start flowing, carols, hayrides, food, activities, and a whole lot of good cheer round out the night. Don't forget photos with Santa at the Baxter Hotel!

Shopping Around Town
Once you're in the spirit, make plans to explore Bozeman's many other shopping areas. The town is growing in every direction and with it comes interesting shops, restaurants, and watering holes. Mountaineers and outdoor enthusiasts flock to Bozeman, bringing their ingenuity with them. The result is quality products that hold up to the rugged Montana lifestyle! Look for items by Sauce, Duckworth, Mystery Ranch, and Schnee's.
In 1912, the Gallatin Valley produced 75% of the nation's pea crop. In 1918, the Bozeman Canning Company opened, producing an average of 13,000 cases of peas per day. Today, these historic buildings have been revitalized into a functioning, modern-day versions housing retail and restaurants. There are several excellent restaurants and watering holes, so this is a great area for some late afternoon shopping, followed by happy hour and dinner!

South 19th Avenue
This stretch of town is known to have it all. Major box stores like REI and Target mingle with small businesses like Olivelle and Dee-O-Gee for both wide selections and boutique items. (Hint: it's less crowded mid-week.)
Malls are still the go-to place to shop when it's chilly out, and Gallatin Valley Mall has a great mix of well-known stores, like Macy's and Barnes' and Noble, along with local favorites like Montana Gift Corral and The Children's Place. (Our favorite thing is to wrap up our shopping with some noshes at The Bay followed by a movie!)
Historic Downtown Bozeman is lined with interesting clothing, art, antiques, coffee shops, and restaurants live music and theater. In other words, it's happening. We suggest starting at one end of the street and making your way down the other—allow ample time for browsing, it's easy to get lost in all the goodies.

December Events
Saturday, December 7, 2019, 9:00 a.m.-3:00 p.m.
Gallatin County Fairgrounds
There's something incredibly special about hand-made gifts, particularly from the artists and craftspeople of Montana. Stop in for family-friendly shopping, live music, and delicious food — a perfect winter shopping afternoon.
Saturday, December 7, 2019, 2:00 p.m. and 7:00 p.m., and Sunday, December 8, 2019, 2:00 p.m.
Willson Auditorium
Tchaikovsky's famous ballet was first performed in 1892 by the Kirov Ballet at the Mariinsky Theatre in Russia. The San Francisco Ballet brought it to the United States in 1944, where it is performed year after year across the country, including Bozeman, Montana. The Montana Ballet Company brings new and exciting choreography to this timeless holiday classic.

Wednesday, December 11, 2019, 7:00-10:00 p.m.
Rialto
Get stoked for ski season with this original, three-part film series about Montana freeskiing legends who got their ski legs in Yellowstone Country! Created and directed by Bozeman native Wade Holland, and possible appearances by the legends themselves.
Friday, December 13, 2019, 6:00 p.m.- 8:00 p.m.
The final art walk of the season culminates with the holiday season. Explore new exhibits, opening receptions, and a whole lot of holiday cheer as you peruse over 40 galleries, stores, and restaurants showcasing the region's finest artists.

Saturday, December 14, 2019, 9:00 a.m.- 11:00 a.m.
Gallatin Valley Land Trust
Gather your fellow runners for a brisk winter fun run brought to you by Big Sky Wind Drinkers! 1, 3, and 5 mile-routes will be available starting at the Gallatin Valley Land Trust offices just west of the library parking lot.
Saturday, December 14, 2019, 10:00 a.m. and 2:00 p.m.
Crosscut Ranch
Beginner classic and skate skiing classes at great discounts! This is a great way to start Nordic skiing, no worries if you don't have your own gear, a lesson, gear rental, and 2 hours of skiing are just $20 for this special event!
Saturday, December 21, 2019, 9:00 a.m.- noon
Emerson Cultural Center
Fresh food doesn't end with summer. Gallatin Valley farmers and producers keep Bozeman stocked with fresh produce, eggs, meats, baked goods, honey, and preserves throughout the winter!

Saturday, December 21, 2019, 2:00 pm-5:00 pm, and 5:30 p.m.-7:30 p.m.
The Emerson Cultural Center
An imaginative, fast-paced, interpretation of the classic favorite. The Dance Center co-directors and choreographers, Deborah Yarington and Anna Hall, take the classic storyline and music and give it a creative and lively twist.
Monday, December 30, 2019, 4:00 p.m.
Bring in 2020 with a bang! Start with a killer day on the ski hill followed by a hearty spaghetti dinner in the lodge. Once evening falls, watch the ski patrol and instructors as they snake down the mountain carrying torchlights, followed by a fireworks display. Note, this event takes place the day BEFORE New Year's Eve…we like to get an extra day of celebrating in!
Check out more Bozeman events.