Easy Trails for Snowshoeing in Bozeman, MT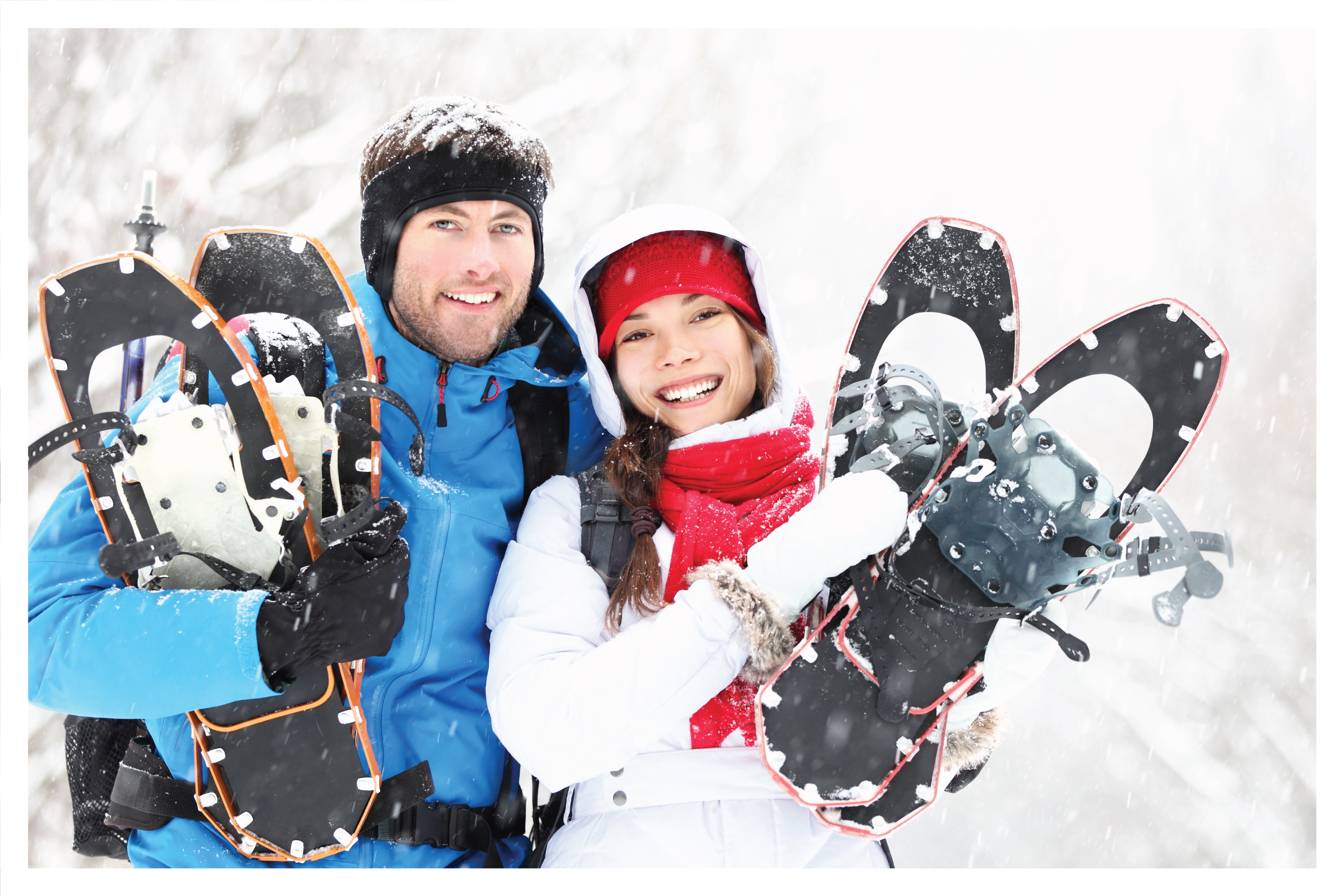 Serious hikers know the fun doesn't end with summer; winter hiking is gorgeous! The glistening snow and crisp air are refreshing, and the mountains take on a whole new feel. It seems quieter and the pace a little slower.
Snowshoes have come a long way since the large, heavy, tennis-racket types of long ago. Today's models are lightweight, easy to use, and come in various styles, depending on the terrain. Snowshoes distribute your weight so that you float over the snow, and the added traction makes it easy to walk. If you're visiting or new to the sport, you can find rentals at Round House Sports Center and Chalet Sports.
The trails around Bozeman are well-used, giving you many options for snowshoeing, all within a short distance from town. We've listed a few of our favorite easy trails for snowshoeing in Bozeman below, but don't limit yourself; the beauty of snowshoeing is that you can go almost anywhere there is snow!
Located 19 miles up Hyalite Canyon Road, Hyalite Canyon has an entire trail system with varying difficulty levels. The hike to Hyalite Lake is twelve miles round-trip and gorgeous, but you don't have to do the whole thing. Grotto Falls is just off the trail, and Arch Falls is along the same path as well. Seeing these waterfalls turned into giant sheets of ice is well worth it. (Bring your camera!)
Also known as Sourdough Canyon, the Bozeman Creek trail is a gentle incline that takes you to Mystic Lake. It's 10.6 miles one way to get to the lake, so most people don't do the entire trek but instead opt for an out and back. If you're looking for a more robust adventure, you can rent Mystic Lake Cabin, one of the National Forest Service Cabins, and spend the night in the winter woods!
The first part of this trail is relatively flat and easy. However, if you're feeling up for it, the second portion gains elevation and offers quite a view of the Gallatin Valley. It can be icy in the winter, so be careful on the switchbacks!
The Bridger Mountain Range is spectacular for hiking, and winter is no different. A little over 20 miles up Bridger Canyon, Battle Ridge and Bracket Creek are great spots to snowshoe. Battle Ridge Cabin is a short quarter-mile hike and makes an excellent basecamp for more hiking. Bracket Creek is a great launching point to multiple trail options.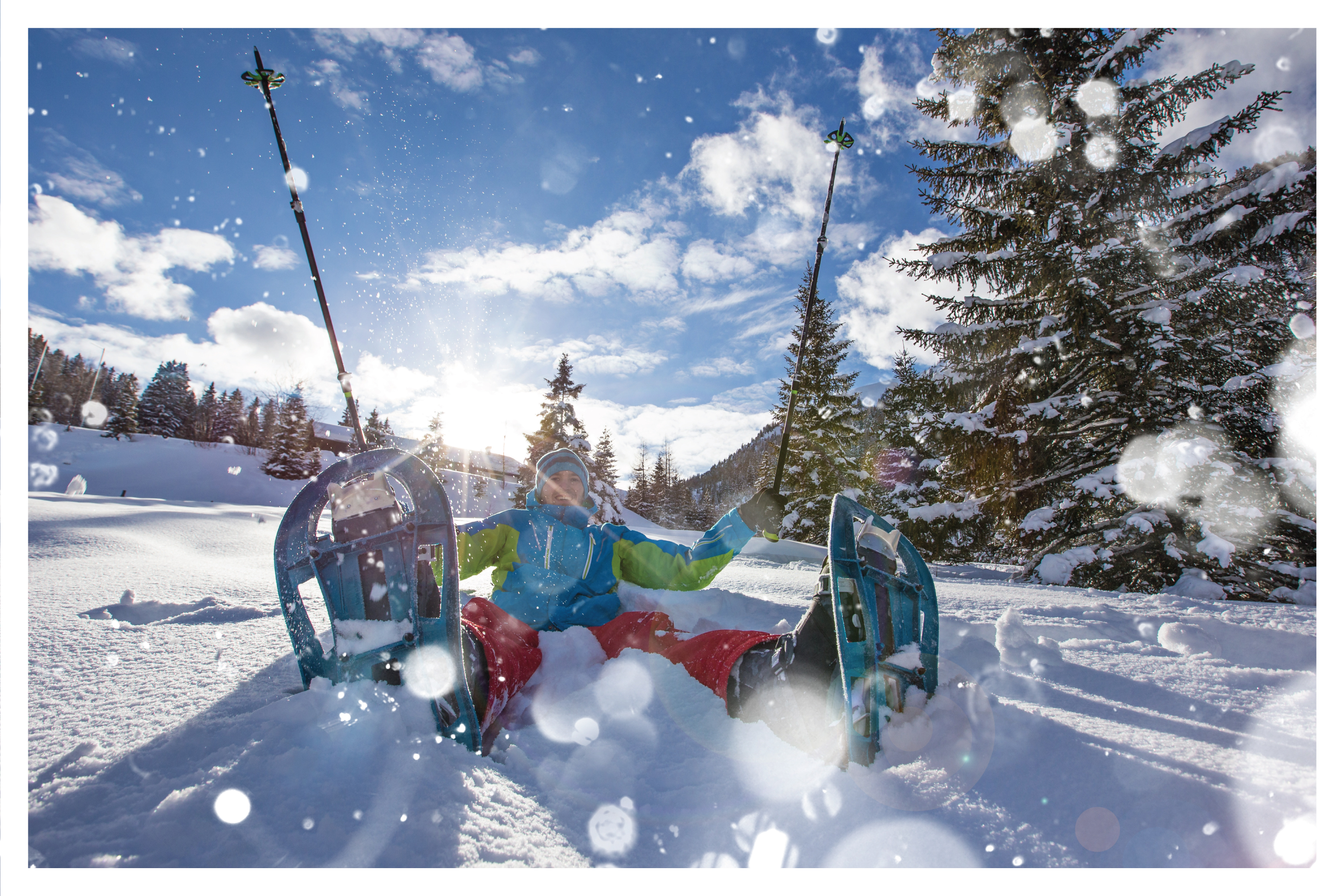 Also located up Bridger Canyon, Crosscut Mountain Sports Center has narrow-gauge trails groomed to 10 feet wide with a snowmobile. There are two sections to the tracks, the southern area is approximately 4K in length, and the northern section is about 5K; the two can be tied together for close to a 10K course.
snowshoeing tips
As with any Montana winter adventure, be sure to wear layers. Wool and synthetic fibers wick moisture and keep you warmer than cotton. Mittens are warmer than gloves, and be sure you can wiggle your toes in your shoes to keep them from getting cold. Waterproof or water-resistant shoes are all that's generally needed unless you are going off-trail where the snow is deeper. If so, a good pair of snow boots is better, along with a pair of gaiters to keep the snow out. Be sure to bring food, water, and sun protection. Trekking poles aren't necessary, but they help keep your balance and offer some support on the downhills.
Looking for more winter activity ideas in Bozeman? Download the Bozeman Travel Guide below to start planning your trip!
If you enjoyed this blog, take a look at some of our other related articles: