Thinking about moving To Bozeman?
Request the relocation Guide
The Bozeman Relocation guide is a great resource to help you move to Bozeman. We've jam-packed this guide full of information, data, tips, the history of Bozeman, resources, maps, and so much more. This 80-plus page packet is everything you need to make your move to Bozeman.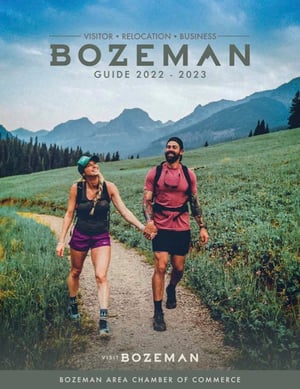 In This Guide You Will Get
Bozeman's History
Local Economy
Universities & Schools
The Community
Transportation
Local Attractions
Winter Recreation
Summer Recreation
Real Estate
A Business Directory
And More
This is a very complete guide to the Bozeman area and will be very helpful for your upcoming Bozeman relocation. To request the guide, simply fill in a little information about you and your interests and we will send you this great resource for free.