The Bozeman Travel & Relocation guide is a great resource to help you plan your visit, or move to Bozeman. We've jam packed this guide full of information, data, tips, the history of Bozeman, resources, maps, and so much more. Whether you are planning a move to Bozeman or just a vacation, this 80 plus page packet is everything you need to plan.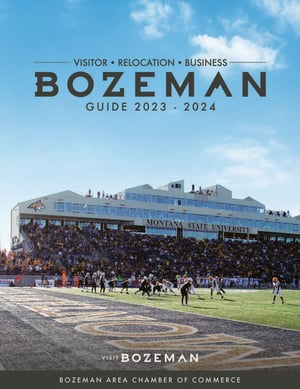 In This Guide You Will Get Information About:
Bozeman's History
Local Economy
Universities & Schools
The Community
Transportation
Local Attractions
Lodging
A Dining Guide
Winter Recreation
Hiking
Day Trips
Yellowstone National Park
Summer Recreation
Real Estate
A Community Calendar
A Business Directory
And More
This is a very complete guide to the Bozeman area and will be very helpful for your upcoming Bozeman adventure. To receive the guide in the mail, simply fill out the form on this page and we will get one out to you as soon as possible.