15 THINGS THAT MAKE BOZEMAN, MONTANA PURE MAGIC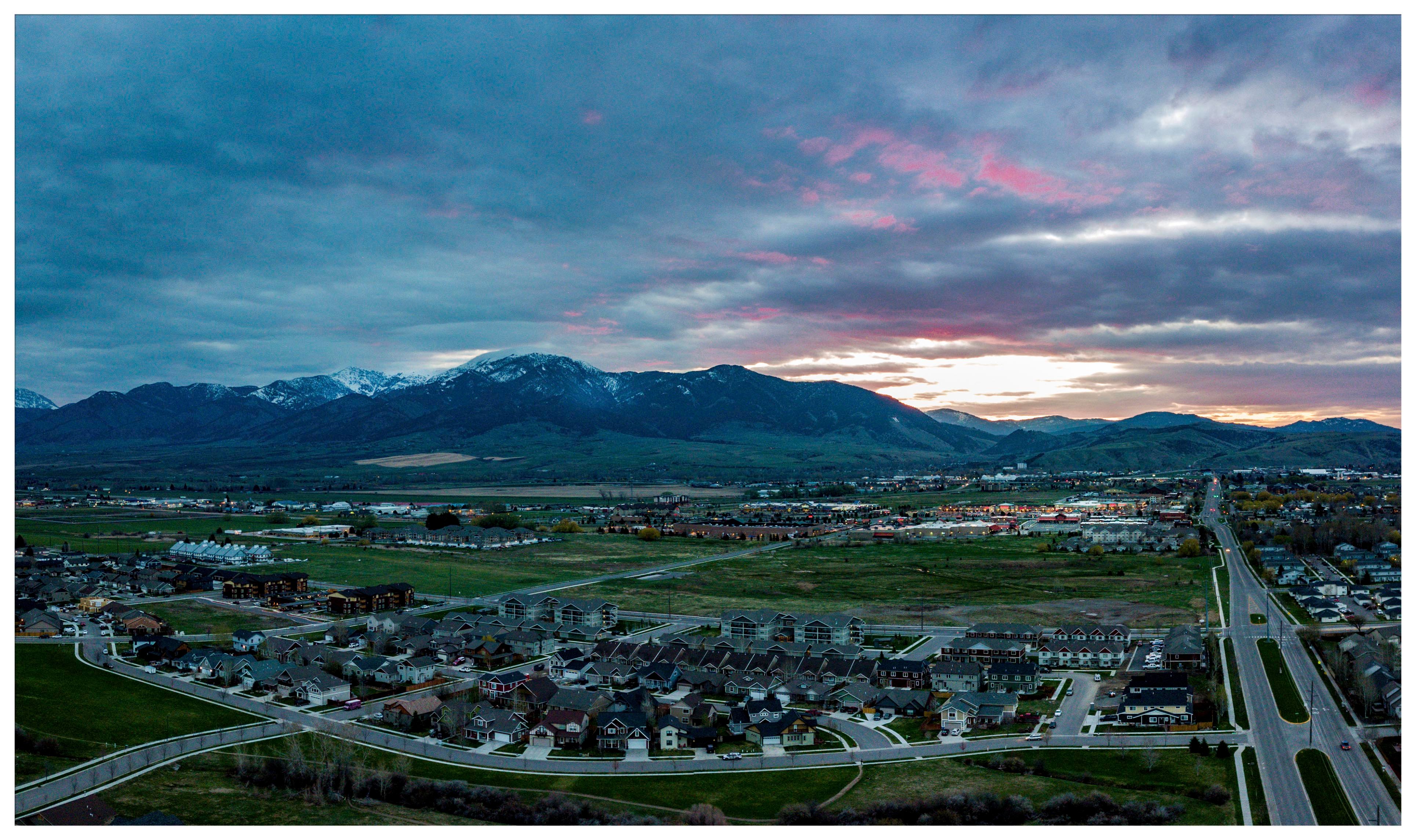 Whether you're new in town or have lived here your whole life, loving Bozeman is a no brainer. Our little town is quite the heart breaker, charming the pants off just about anybody who sets down on its snow or soil. But small towns exist all over the country, so what is it exactly about this one that can convince people who are just traveling through to literally never leave?
Instead of just reveling in its sweet glory, we took a second to sit down and ask ourselves, just what exactly about Bozeman is so unique and magical? There's more than just a few, but we've managed to narrow it down to our top 15 Things That Make Bozeman, Montana Pure Magic.
Downtown Charm
Stepping onto Main Street is like stepping back in time. While lots of downtowns have an older feel, Bozeman's Main Street has managed a delicate balance that you'd be hard placed to find anywhere else. The city has managed to preserve the look and feel of the original buildings that line the street. Even with the addition of new businesses who make their way onto the scene, downtown Bozeman has kept its history intact.
Somehow a perfect balance has been struck between old town charm and exciting new growth that keeps locals and tourists coming back for more. Even the types of businesses that have managed to stay on Main Street feel vintage, from clockmakers to retro ice cream airstream trucks. As the hub of the city's social sphere, Main Street is constantly buzzing with foot traffic; whether it's business folk out on their lunch break, families headed to the co-op, or students cramming into coffee shops.
Open door Policy
Most of us don't lock their doors. We're not here to argue whether this is the safest practice or not, but the fact remains that many Bozemanites simply don't lock their doors. The Mayberryesque town just doesn't have much of a reason to, as most of the crime that occurs in Bozeman is minimal and not related to any kind of burglary. This simple action (or nonaction) adds to the underlying feeling that the town is dripping in a kind of quaintness and that everyone is a neighbor.

Ski. Work. Hike. work. Fish...
You can be on the peak of a mountain before breakfast and still make it to work on time. In most cost cities, people looking to get active may run the block before work, swim, lift at the gym, or get in a quick at-home workout. In Bozeman, however, you'll find the trails busy and bustling in the early hours. With Drinking Horse and the M Trail, just a 10-minute drive from the heart of town, you can summit a small peak and get back to your cheerios before 8 o'clock. If we had to pick a mentally healthy way to start any day, we'd say an early 8 a.m. hike is at the top of our list.
small town metropolitan
It's a small town with a big town feel. For most, living in a city with amenities means sacrificing the small-town charm, and vise versa. Not with Bozeman. While we're no sprawl, the small town manages to make its dwellers feel like they're living somewhere as trendy and exciting as LA or Portland. In all honesty, this town's just got style. Whether it's the carefully curated boutiques, the swanky cocktail lounges, or the artisan coffee, Bozeman manages to show out in a big way despite its small-town roots. And it's those roots that are constantly underlying all of the growth and development of Bozeman, keeping this exciting little town grounded with a down-home vibe that can't be shaken.
You didn't come here to RUsH
We operate on Mountain Time, which is like beach time, only slower. It only takes one time of being the new kid in town and showing up right when the party starts to realize that Bozeman is working on a different time schedule than most of the country. With most of the in-town speed limits topping out around 35 mph, you'd be hard-pressed to rush anywhere. Add the ski bum culture that's woven throughout our town's personality, and you realize that ETAs are more of a window than anything. Like the bumper sticker says, "Did you move here to be in a hurry?"

Powder Days
Yep. You heard it here first. Powder Days are a real thing. When half of your population lives where it does largely for the winter sports, you better believe powder days are a real thing. If there's a huge dump of snow the night before, you can expect the college auditoriums and office to feel a little sparser the next day. And it's no secret where these missing folks have gone. Just be careful about running into your boss on the slope, only because they might challenge you to a run.
Roasting good time
There's killer coffee on every corner. We're not saying it's as extreme as Seattle, but we'd bet our coffee per block ratio can't be that far off from the big city. Only you won't find Starbucks or other chains peppered around town. Instead, you'll find artisan-crafted, locally roasted coffee that will change your life. Brands like Treeline, Rockford, Wild Joe's, Coldsmoke, Café M, Zocalo, and a variety of other locals dispense some of the most delicious espressos you've ever laid taste buds on.
Made Local
Supporting locals is a huge deal to us. Just like the coffee we drink, Bozemanites have a huge heart for supporting local. It's something they truly invest in. Maybe it's the small-town community vibe mixed with hometown farming roots that touch so many who live here. Whatever it is, the town definitely is mindful of where their money goes and where their goods come from. They buy their clothes from local boutiques, shop the co-op, show up big for local music, and boast huge attendance numbers to just about every community event.

Farm to Table
Farm to Table isn' hard to find here in Bozeman. In the same vein, people are extremely aware of where their food comes from. An already active community, Bozeman and the people who dwell here do an incredible job of supporting local farmers, as do the restaurants and venues that push their goods. It's becoming more and more common, and as it does, it becomes a more and more expected standard slowly with time from the locals who live here.
Baby, It's Cold Outside
It's true, we leave our cars running. Picture this: It's an early winter morning. You've scurried down to the car and trudged through the snow to wipe her off and warm her up. Now, as you drive to work in the pitch black, you decide you need a latte to get you to the 8 a.m. sunrise. As you pull into the parking lot, you're surrounded by a plethora of other cars, all running, with no drivers to be seen.
We do this. Whether we're getting coffee, groceries, or the post office. The fact is that it's dang cold, and with the Mayberryesque vibe, we know there's not much to worry about—other than having to reheat your vehicle.
Who Run the World (Girls)
Our female entrepreneurial game is crazy strong! There's an atmosphere in Bozeman surrounding female business owners that is insanely rare and crazy inspiring. Our little town has more camaraderie and collaboration within the female business community than most would expect in a big city. Our small-town roots keep us closely knit, and we have each other's back. From formal organizations that are doing incredible things for women like Prospera, The Boss Lady Bash, Sky Oro, and more, Bozeman's women are behind each other and holding each other up in ways that only make the whole town better.

Brew works
Our local beer scene has some major hopps. See what we did there? Once the afternoon rolls around, we shift our focus from the coffee shops on every corner to the breweries on every other corner. Not only are we wholly stacked with local brews making a splash in town, but they're also pretty darn delicious if we say so ourselves. Stop by Bozeman Brewing, MAP, Mountains Walking, Bridger, Outlaw Brewing, Madison River, and Lockhorn Cider for some suds—just to name a few.
Hello Again...
We see the same people over and over... and we couldn't love that more. New introductions will often exchange an, "You look familiar," and they probably do. Whether you've already met through mutual friends or events, or you simply pass each other on the street or frequent the same gym, odds are you've crossed paths. If you're simply thinking, "Hey, there's that guy from the coffee shop again," or realizing a new acquaintance and you share a close mutual friend, embrace it. It's this small-town vibe that keeps us close and makes everyone feel like a neighbor.
1st Friday, or as you say Thursday
Summer weekends start on Thursdays. With the fleeting summer months comes an impulse to soak up as much as possible of the sunshine and accompanying warmth. With the kick-off of Music on Main and all it brings, the town comes together Thursday night and essentially launches into weekend mode. Don't be surprised if work on Friday involves a patio and a drink for lunch, or comes to a close a little early, either. With the late summer sun beckoning, just about anyone has a hard time saying no to the sun while they can still get it in.

SsSHHHHH!!!!
There is an unspoken understanding That we'll keep Bozeman a secret for as long as we can. We know our town is the best. Just look at all these reasons! But we also know that a huge part of what makes Bozeman so charming is the fact that, for a big town, it's still small. We're not a major destination for most, and we like it that way. Don't get us wrong. Most of us are transplants ourselves from other parts of Montana or entirely different states, and we'll welcome you with open arms. At the same time, we're careful not to go bragging too much, lest we completely blow the lid off our magical little town.
If you enjoyed this blog, take a look at some of our other related articles at Bozemancvb.com:
In our never-ending quest to keep up with all things new in Bozeman, we have been producing content for years and can't possibly update every blog when new businesses open or existing businesses close. Please reference the publish date and do your own due diligence when making plans.