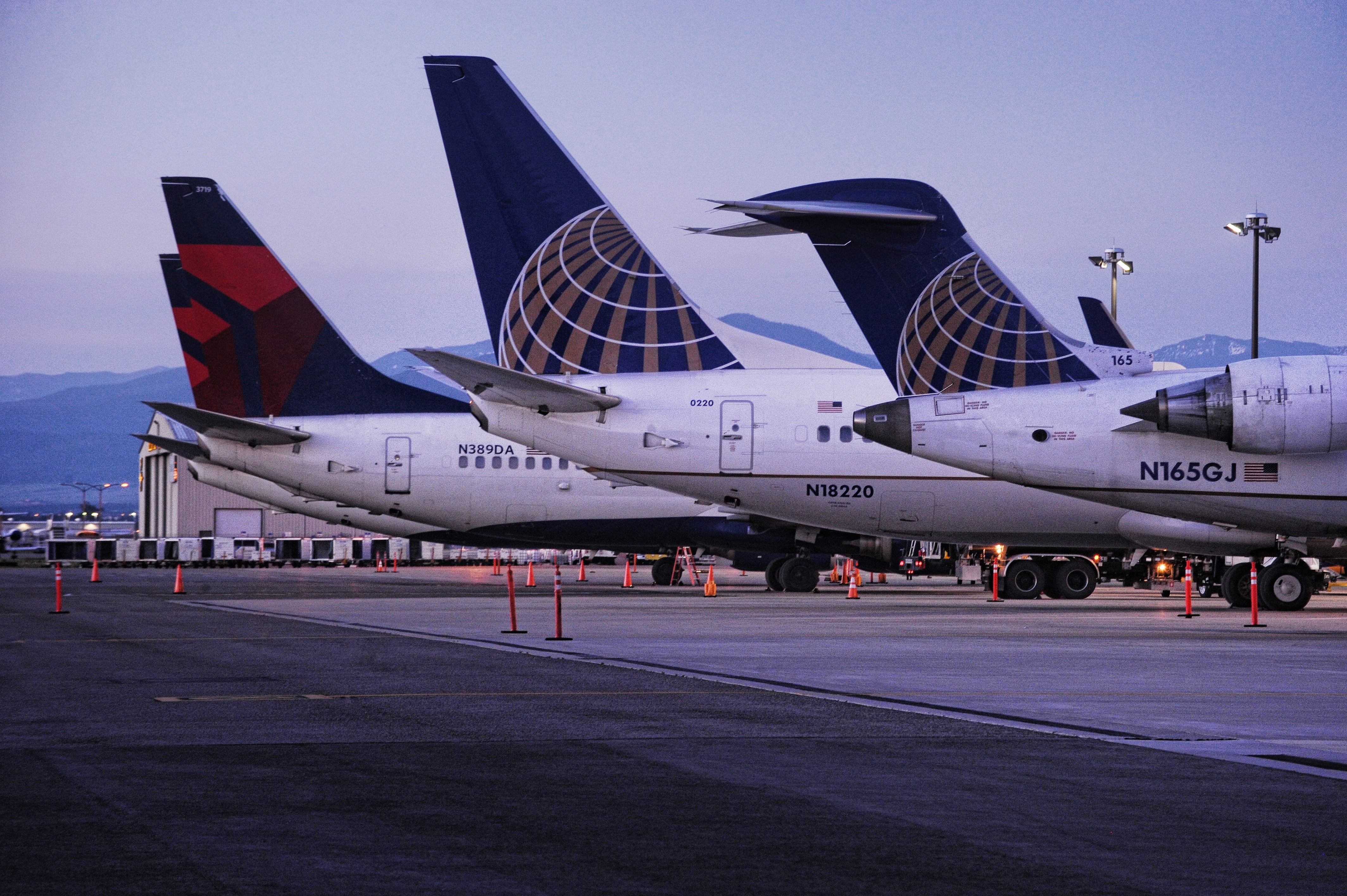 Bozeman-Yellowstone International Airport is the busiest airport in Montana—with good reason. Whether you're a thrill seeker, an outdoor enthusiast or simply love the pace of a mountain town full of culture, Bozeman will not disappoint. Lucky for you, access is easier than you might think. Seven major airlines service Bozeman, and 16 of the flights are nonstop to major cities. While not all of them fly daily, the flight schedules make it easy to plan your trip accordingly. Below is a quick outline of the year-round and seasonal non-stop flights to help you get started.
Year-Round
Chicago
Daily, United
Daily, American
DALLAS
Denver
Daily, United
Tuesday, Thursday and Sunday, Frontier
Las Vegas
Thursday and Sunday, Allegiant
Minneapolis
Phoenix/Mesa
Monday, Wednesday, Friday, Allegiant
Portland
Salt Lake City
Seattle
Seasonal
Seasonal flights run mid-June through early September and December 15 through first week in January, and again during the months of February and March. The Delta flight to LaGuardia, NYC does not operate in the winter.
Atlanta
Saturday, Sunday, Wednesday, Delta
Dallas/Ft. Worth
Detroit (DTW)
Houston
Long Beach
Thursday and Sundays, JetBlue
Los Angeles
Daily, United, Delta
Saturday, American
New York (EWR)
New York (LGA)
San Francisco
Related - Top 10 Things To Do In Yellowstone
Book Now!
Now that you know how to get here, start your planning check out all the things to do in Bozeman and make the most out of your visit. If you are ready to book your travel, check out the sites below to begin.
If you enjoyed this blog, take a look at some of our other related articles: