Bozeman Yellowstone International Airport Keeps Getting Better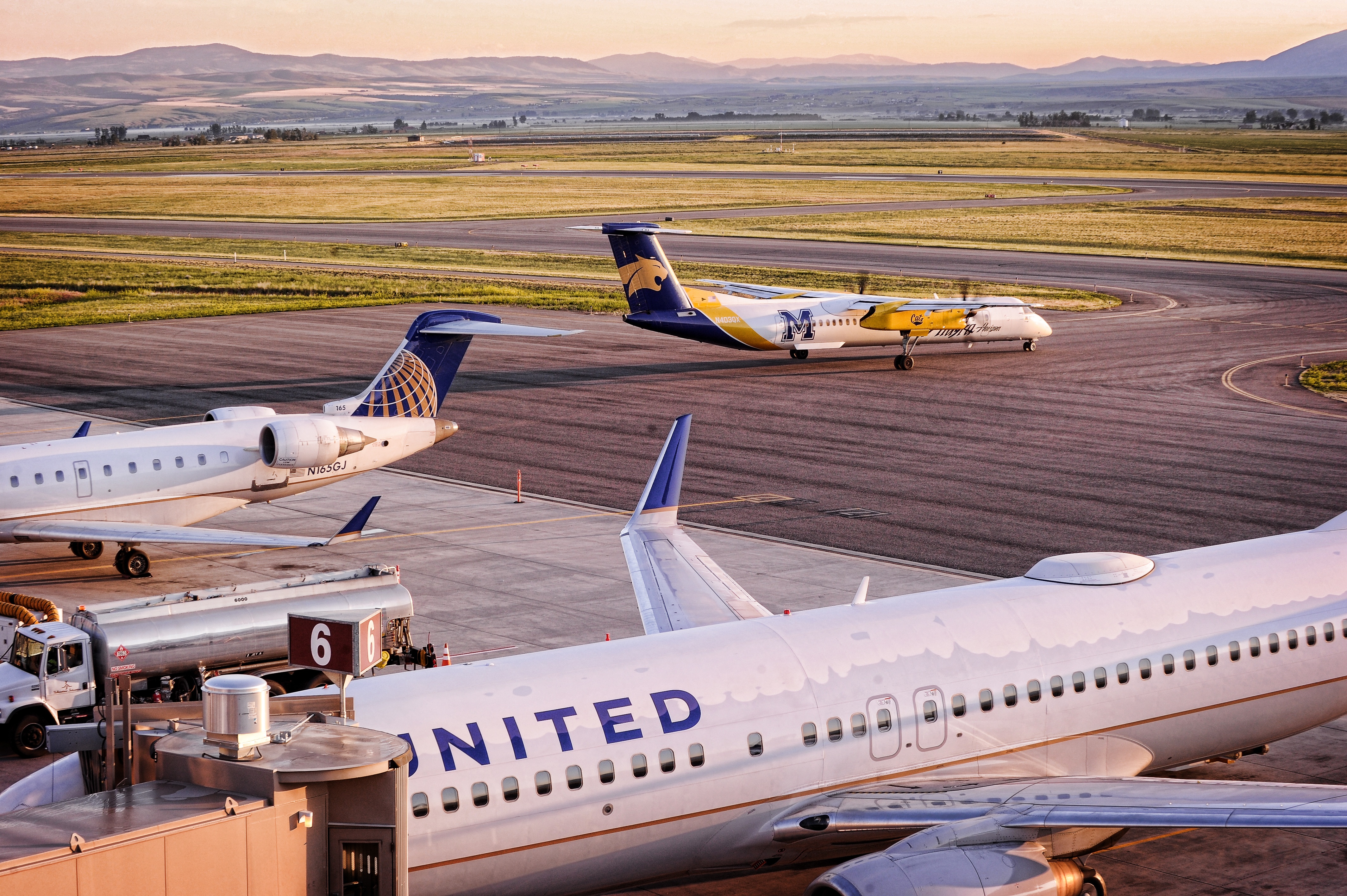 Money Magazine has ranked Bozeman Yellowstone International Airport #5 of the 15 best airports in the United States, and in the past couple of months, it became even better! There are now 16 nonstop flights to major cities across the US, and many airlines are increasing their service, making it easier than ever to visit.
United Airlines is expanding their service to include daily, year-round, nonstop flights to San Francisco and Los Angeles, CA. During the summer months, they will operate a second daily flight to San Francisco through August 31, 2108.

Alaska Airlines now has a daily, year-round, nonstop flight to Portland, OR, with a second daily flight through August 25, 2018. Jet Blue has added a nonstop flight to Long Beach twice weekly; perfect for business and leisure travelers to get here quickly. Also this summer, American Airlines has increased their nonstop service to Los Angeles, Dallas/Fort Worth and Chicago O'Hare.

While expanded air service is the most exciting part of the evolution, the airport itself is known for its beautiful design. Visitors are surprised to arrive into the building that has the feeling of a lodge with high ceilings, beautiful rock and large pieces of bronze, carved and painted works by local artists. During the winter you can wait next to a cozy fire and the views from the sprawling windows are always gorgeous. You'll find a restaurant and lounge, espresso bar and gift shop for those last minute souvenirs.

Bozeman sits between two of the entrances to Yellowstone National Park, serving as a base camp for many park visitors. The Yellowstone Forever Store provides educational materials, trip planners, books, maps and merchandise to make your trip through Yellowstone seamless!

Plus, being home to Montana State University, Bridger Bowl, and with Big Sky Resort just up the road, Bozeman is a great place to visit any time of year!

For more information, go to bozemancvb.com or check out our related blogs: