Planning the Perfect Family Vacation to Bozeman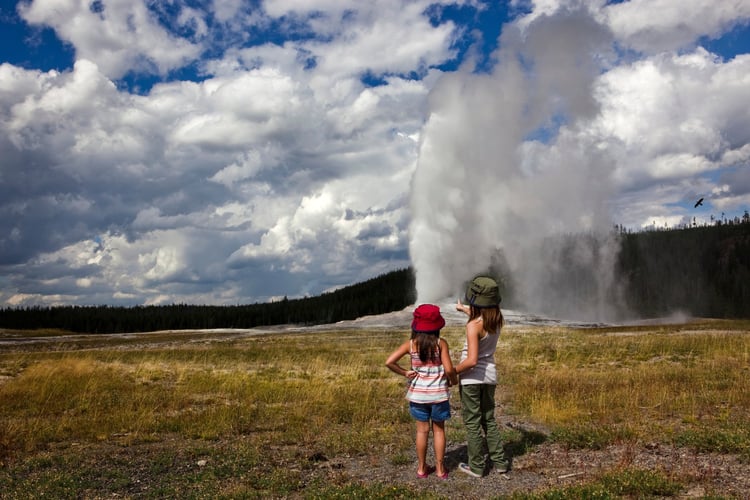 There is no doubt that Bozeman is a great destination for families. It's a place where you can let the kids run free, enjoy the scenery and experiences in the mountains, without giving up some of those comforts you expect in a vacation or battling city crowds. It's a place where you can learn about dinosaurs in the morning and catch trout in the evening. It's a place where you can disconnect from the daily grind and reconnect with your family. Isn't that what family vacations are all about? If you are looking for a spot to visit this summer, here are a few tips to help you plan the perfect family vacation to Bozeman.
Getting To Bozeman
Whether you are driving or flying, Bozeman is easy to get to. It boasts the busiest airport in Montana with 15 direct flights from all over the country, and it sits along Interstate 90, which runs from Boston to Seattle. The Bozeman Yellowstone International Airport has been such a popular destination that it has doubled its capacity in the last six years while opening up more direct flights making it easier than it has ever been to visit Bozeman. If you are the road-trip type, driving to Bozeman is a great way to see some of the most beautiful parts of the country.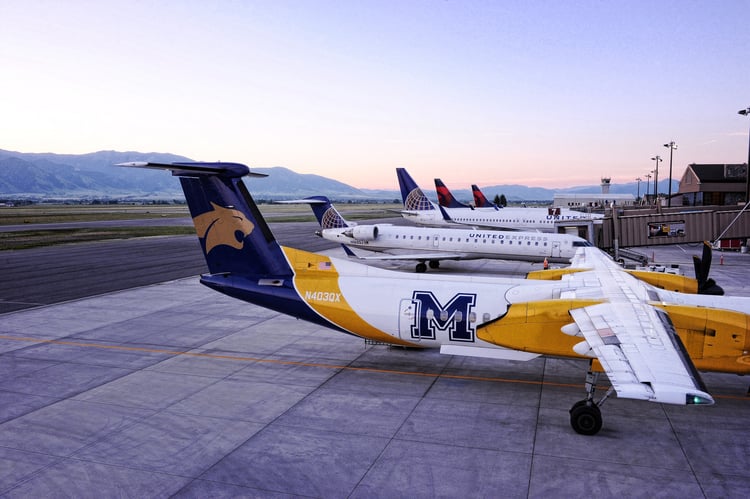 Places to Stay
As Bozeman's popularity has grown, so have the number of hotel and lodging options. There truly is something for everyone in Bozeman. There are a large number of hotels along the 19th Street and 7th Street exits along I-90 as well as some cool new hotels downtown. If you have children, they might enjoy a stay at one of the many hotels that feature a pool. Check out the Best Western Plus GranTree Inn, Holiday Inn, Comfort Suites, Hampton Inn, Hilton Garden Inn, Country Inn & Suites or the Days Inn.
Places To Eat
For everything your family will be doing, you will need to fuel up, and Bozeman has some great options for that. Bozeman offers a mix of trendy downtown restaurants, franchise restaurants, and affordable local restaurants. Coming to Montana you may be nervous about what to expect, but the dining choices will surprise you. The adults and kids will enjoy locals spots like Montana Ale Works, The Garage, MacKenzie River Pizza, Mid Town Tavern, Santa Fe Reds, or The Bay. If you are staying near the highway, check out Famous Dave's, Applebees, Johnny Carino's, or Outback Steakhouse.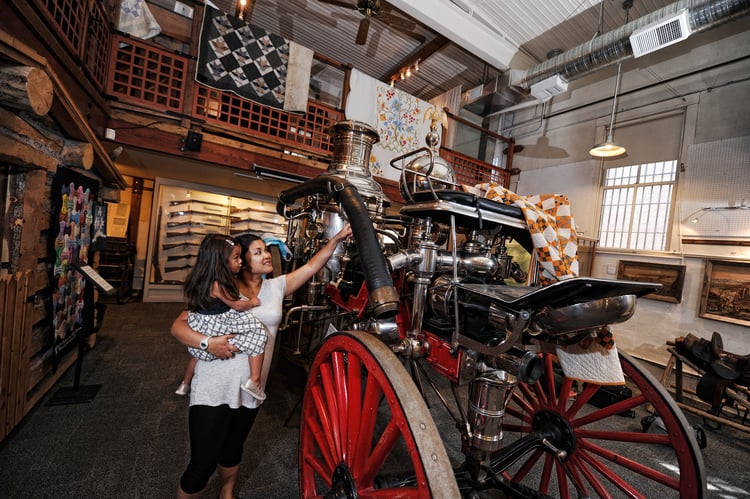 Things to Do In Bozeman
Now that we've settled how to get here, where to stay, and what to eat, let's get to the fun stuff. There is a lot to do around Bozeman in the mountains, but we'll start with the in-town activities. If your kids like dinosaurs, they will love the Museum of the Rockies. This museum features one of the biggest and best collections of dinosaur fossils in the world. For the summer of 2017, they also will be featuring a crocodile exhibit with live crocodiles that has been a great edition. You might also check out the Gallatin Historical Museum located in the old county jail next to the courthouse on Main Street, or if you have little ones, they will have a lot of fun at the Children's Museum. If the kids need to run off some energy, check out the Dino Park located in the Gallatin Country Regional Park on Davis Street. This park features a large playground and climbing boulder to keep them entertained. If they want to learn a little more about climbing, check out Spire Climbing Gym which offers over 18,000 square feet of climbing space including 31 top ropes, 39 lead lines, and seven auto belays and a large section for bouldering. This is a great place to get a feel for climbing before you head to the mountains.
Things to Do In the Mountains
If you are ready to get out and explore the great outdoor, you are in the right spot. Bozeman is an outdoor recreation mecca. Whether you are looking to catch some trout or hike to the top of a mountain, we've got you covered.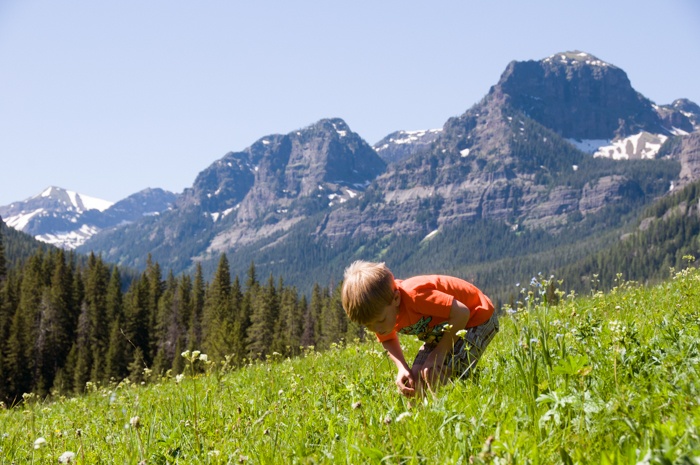 Hiking
Bozeman offers hiking trails for all ability levels. If you have little ones, you might try some of the trails around town like Pete's Hill or even Snowfill Park. Both offer great views of the valley and aren't too strenuous. If you want to step it up a notch, check out Grotto Falls or Palisade Falls in Hyalite Recreation Area. These both feature moderate hikes with a waterfall at the end to look foward to. If your crew is even more adventurous try hiking to Lava Lake or Emerald Lake. These are full day excursions that will get your heart pumping as you gain some elevation.
Camping
Being that Bozeman is surrounded by National Forest, there are plenty of spots to put up a tent or back in a camper. Check out the Gallatin National Forest website for a full list of campgrounds with details, pricing, and reservations. If an RV park is more your style, there are a few options in Bozeman to check out, Sunrise Campground, Bozeman Hot Springs Campground, and Bear Canyon Campground.
Fly Fishing
What's a trip to Montana without a little fly fishing? Bozeman is home to some great fly fishing shops and guides. If you are the do-it-yourself kind, we recommend stopping into one of the shops to chat with the staff about where the fish are at and what they are biting on. They should be able to point out a few flies for you to purchase that will increase your odds of catching fish. If you want the full experience, talk to the staff about guided fishing opportunities. Most shops have guides for hire that can take you out and teach you a thing or two. For a list of shops and guides, see the fly fishing page on our site.
Mountain Biking
If hiking isn't your thing, but you still want to get out and explore the trails, maybe mountain biking is for you. Most of the hiking trails also allow mountain biking but stop into one of the many bike shops in Bozeman for rentals and the lowdown on where to ride. Check out Chalet Sports, Bangtail Bikes, Round House Sports to get you out in the mountains.
Ziplining
There isn't anything like gliding through the mountains on a thin cable. If you want to experience ziplining while in Bozeman, there are a couple of options. The first is Yellowstone Zipline & Canopy Tours with two locations to choose from. One outside Gardiner, MT on your way to Yellowstone's North Entrance or in Gallatin Canyon. The other option for ziplining is Big Sky Resort. Over the last few years, they have been continuing to enhance their summer recreational offerings by adding a variety of ziplines around the base area.
Whitewater Rafting
When people picture vacations to mountain communities, they often think of whitewater rafting. How can you not? Whitewater rafting is an adrenaline filled ride down an icy mountain river that leaves you with great memories and usually some soaked clothing. The Bozeman area offers some great whitewater rafting on both the Gallatin and Yellowstone Rivers. You can't go wrong with Montana Whitewater Raft Company or Geyser Whitewater Expeditions.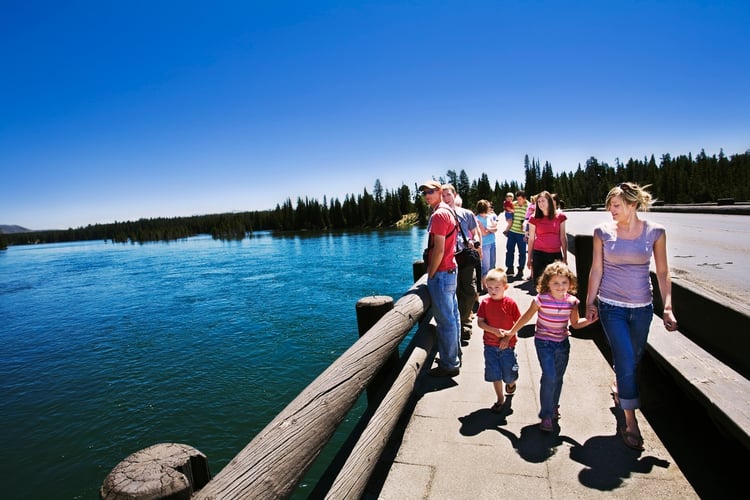 Yellowstone
What's a trip to Bozeman without at lease one day in Yellowstone National Park? Bozeman is located just 80 miles north of the park with easy access to two entrances. You can enter through the North Entrance in Gardiner, MT with a 90 minute drive through Paradise Valley, or you can head in through the West Entrance in West Yellowstone, MT with a 90 minute drive through Gallatin Canyon. If you are visiting in the summer, get to the entrance early, or you may be waiting in line just to get through the gate. There is so much to do and see in Yellowstone that we recommend at least two days to take it all in. Bring a camera and take lots of pictures because it's hard to top the beauty of Yellowstone.
There you have it, the guide to planning a family vacation to Bozeman, Montana. Even though we really just scratched the surface, you shouldn't have any problem finding things to do and see on your visit. For more ideas, check out some of our other blogs to learn more. We look forward to hosting your family and hope to see you soon.
If you enjoyed this article, check out our related blogs: