The Best Montana Rodeos Near Bozeman This Summer
Summer in Montana is rodeo season. Every town, big or small, has one, and each brings its own flair and feel. Attending a rodeo is a great way to experience and celebrate Montana's culture, with entertaining cowboys and cowgirls, concerts and other rowdy, foot-stompin,' hand-clappin' events.
Bozeman hosts its own rodeo — the Bozeman Stampede — for one weekend in August, and there are plenty of other rodeos in the area to check out. Small-town rodeos can really be a blast because the whole town gets excited for their annual chance to show off their Montana heritage. Here are a few of the best Montana rodeos near Bozeman to put on your calendar.
Bozeman Stampede PRCA Rodeo
August 11-13, 2022
Bozeman, MT
Bozeman's own rodeo event, the Bozeman Stampede, is held at the Gallatin County Fairgrounds in the center of town. It's one of the fastest-growing rodeos in the state and has won multiple awards, including NRA Rodeo of the year. The event benefits local youth rodeo organizations and the rodeo team at Montana State University. Events include bull riding, steer wrestling, calf roping, barrel racing, team roping, bareback and saddle bronc riding, ladies breakaway, and junior events.
Tickets: Online
More Info: bozemanstampede.com
Livingston Roundup PRCA Rodeo
July 2 - 4, 2022
Livingston, MT
One of the most popular rodeos in the state, the Livingston Roundup starts with a parade through downtown Livingston on Friday afternoon to celebrate Fourth of July weekend. The rodeo takes place each night starting at 8 p.m., with other events during the day like a kids rodeo and barrel racing. People come from all over the state to enjoy this one. Book your tickets early as they often sell out in advance.
Tickets: Online here, or in-person at the Livingston Chamber of Commerce or Murdoch's
More Info: livingstonroundup.com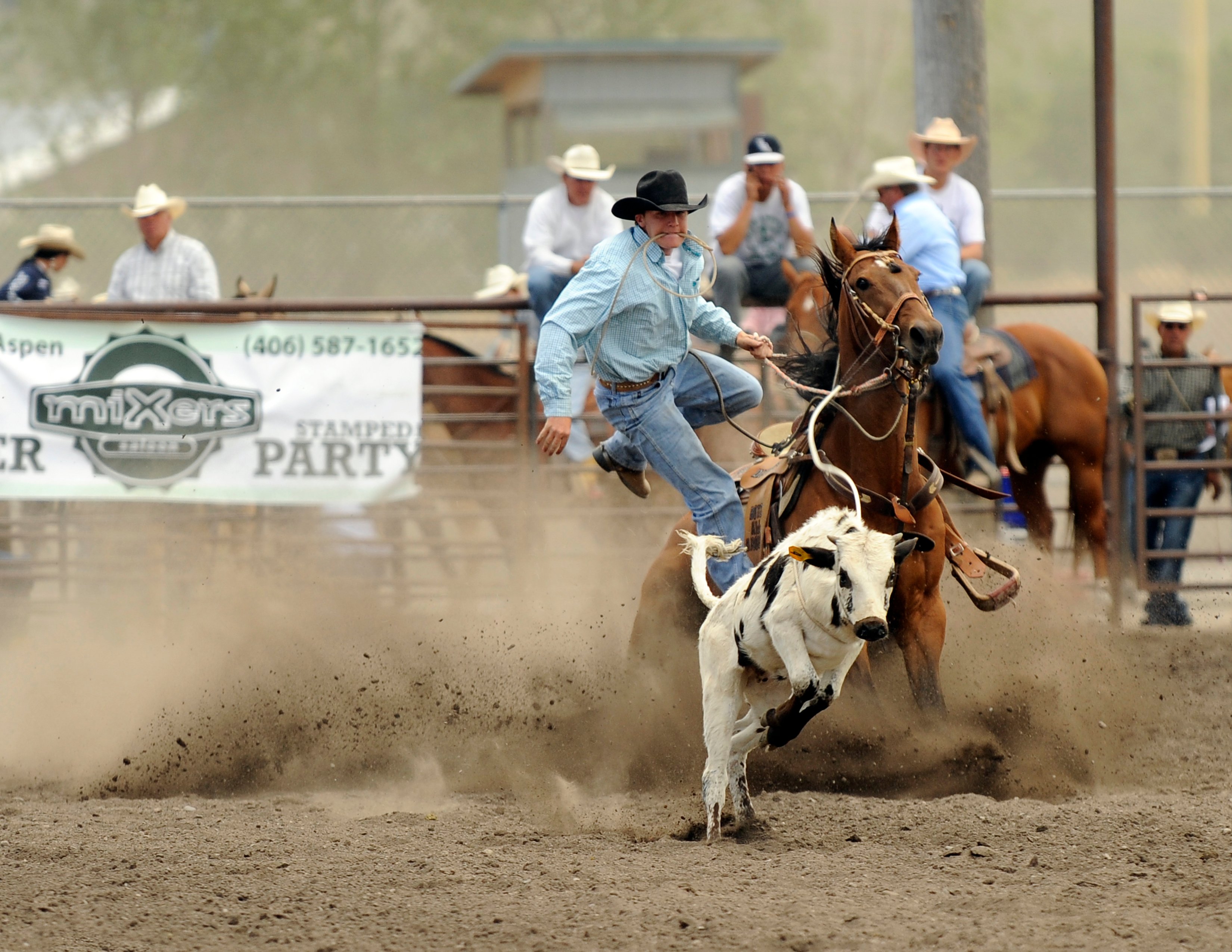 Ennis 4th of July Rodeo
July 3 - 4, 2022
Ennis, MT
Similar to Livingston, the fly fishing hub and cowboy town of Ennis hosts a rodeo as part of its Fourth of July weekend celebration. Just west of Bozeman in the heart of the Madison Valley, Ennis has been hosting its annual rodeo since the early 1950s and is sure to bring out the whole town of Ennis.
Tickets: Online or at the Ennis Pharmacy
More Info: ennischamber.com
Three Forks NRA Rodeo
July 15-16, 2022
Three Forks, MT
Three Forks is located right down I-90, just west of Bozeman and offers a great small-town atmosphere. Their annual rodeo is a favorite of Bozemanites looking to get out of town for a night and enjoy a classic Montana rodeo. We recommend making a night of it and stopping by the Sacajawea Hotel for dinner and drinks.
Tickets: At the Gate
More Info: threeforksrodeo.com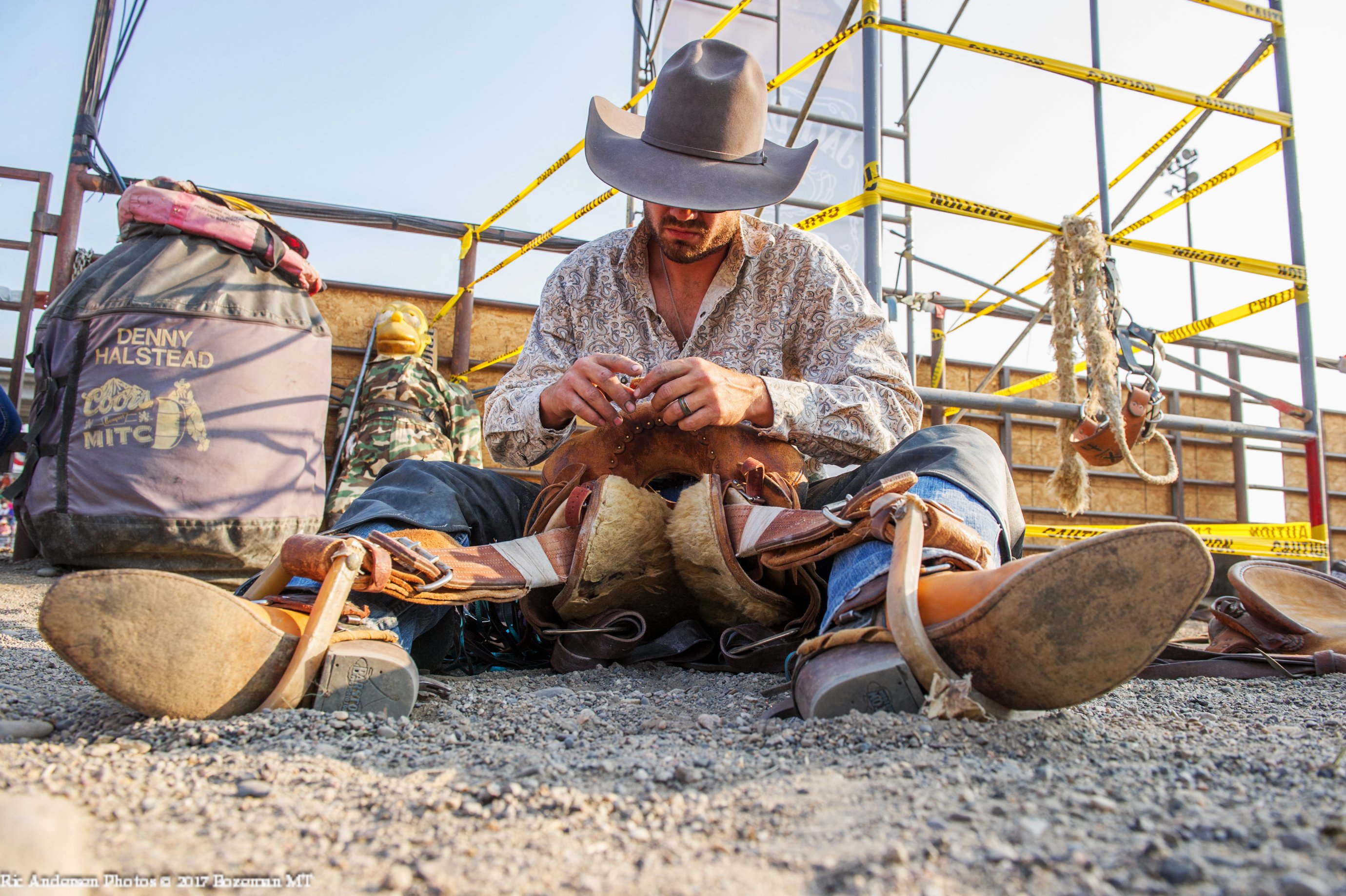 Last Chance Stampede PRCA Rodeo
July 28 - 30, 2022
Helena, MT
This award-winning rodeo is located at the Lewis and Clark County Fairgrounds in Helena, about an hour-and-a-half drive from Bozeman. Accompanied by a fair, a concert with country singer Jake Owen and a gun show, expect a weekend full of entertainment and good broncs and bulls.
Tickets: Online
More Info: lastchancestampede.com
Big Sky PBR
July 21 - 23, 2022
Big Sky, MT
The Big Sky PBR is coming to the the big sky once again with three action-packed days at PBR Arena, located about an hour's drive from Bozeman. Nightly concerts and other events in the days leading up to the weekend make this "Big Sky's Biggest Week," a seven-time PBR Event of the Year Winner.
Tickets: Online
More Info: bigskypbr.com
Big Timber Rodeo
August 3- September 7, 2022
Big Timber, MT
JS Rodeo Company, with over 50 years of experience brings a weekly Pro Rodeo to Big Timber this summer. Enjoy the standard events, plus a competitive open ranch bronc riding competition! Fun for the whole family!
Tickets: At the gate or Online
More Info: jsrodeocompany.com
If you are in Bozeman around any of these rodeos, take some time and check them out. Rodeos are a part of Montana's culture and once you attend one, you will see why. Each rodeo is a chance for local communities to share a piece of their agricultural heritage with guests. For attendees, rodeos are opportunities to have an authentic western experience.
For more ways to experience Bozeman, download our Travel Guide.
If you enjoyed this blog, take a look at some of our other related articles at Bozemancvb.com: