Why Bozeman is Montana's Best Destination for Foodies
You won't go hungry in Bozeman. Quite the opposite, there are so many exceptional choices that it's hard to decide what fits into your trip. With over 200 restaurants within the city limits, Bozeman is easily Montana's best destination for foodies. As Bozeman's population grows, it brings new chefs, restauranteurs, and cuisine as varied as you'll find in urban areas.
Classic and Contemporary
There's a nice mix of contemporary and classic food in Bozeman. You can get a great steak at places like Ted's Montana Grill or Stacey's Old Faithful Bar and Steakhouse, or you can enjoy the raw bar at Feast. Backcountry Burger has a great lineup of burgers, sandwiches, and salads, and the burgers are equally delicious at Burger Bobs and University Burger. And as for pizza, there are several wood or brick-fired pizza ovens in town, along with good old-fashioned pizza parlor options, such as Audrey's Pizza and Freefall Brewery.
Ethnic Food
You'll find authentic Thai, Mexican, Indian, Italian, Sushi, and some exciting twists on modern American dishes. Bozeman even has its own dim sum restaurant, Red Sugar Dim Sum, located downtown. Some of these establishments began as food trucks, and their popularity spurred them on to full-service restaurants-- Thai Basil and Los Jarochos are two great examples!

Brunch
For the brunch bunch, you'll be thrilled to know that breakfast is a big deal. Some restaurants, such as Revelry and Little Star Diner, have a weekend brunch. Still, there are several restaurants only open for breakfast and lunch: Feed Café, Nova Café, Jam!, Main Street Overeasy, Cateye Café, and the iconic Western Café are a few of the local favorites. ProTip: Get there early or call ahead to get your name on the list, it may be busy, but it's well worth the wait.
Breweries, Distilleries, and Such
Breweries and the like are other hot topics in Bozeman. At last count, there were 11 breweries, two distilleries, one cider house, and one meadery. You'll find some seriously creative libations, with brewers and distillers pushing the boundaries on new flavors and combinations. Like Mountains Walking, MAP Brewing, and Nordic Brew Works, many of them are known for their food as much as their beer.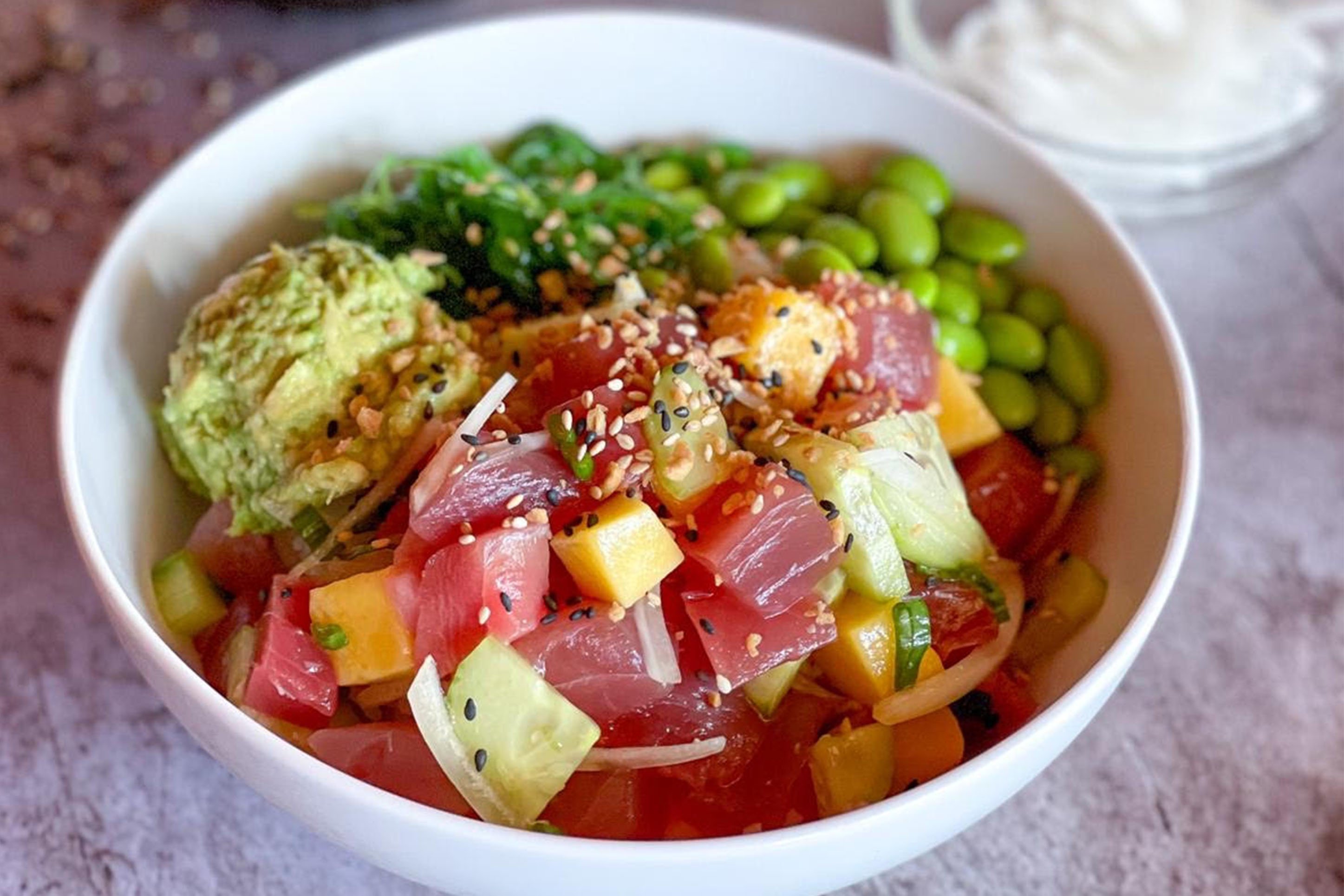 Food Trucks
Speaking of food trucks, more and more are popping up around town. You'll find numerous taco trucks, crepes, sandwiches, vegetarian fare, and even fresh Hawaiian style Poke, Electric Poke; a delightful little food trailer pulled by a Tesla.
Local Producers
Bozeman has an agricultural history, with rich, mineral-dense soil throughout the valley. Small farmers and ranchers are turning out fresh meats and produce, and several restaurants around town support these efforts by purchasing locally. Blacksmith Italian and Montana's Ale Works utilize many local suppliers on their menu, which varies seasonally.
Farmer's Markets
These same farmers and ranchers work all summer and through the fall to keep our Farmer's Markets full of fresh food. Bozeman is fortunate to have two markets that run through the summer and a winter Farmer's Market. Tuesday's market at Lindley Park features food, art, crafts, food trucks, music, and children's activities. The Saturday market fills the fairgrounds.
Grocery Stores
If cooking is one of your loves, not only will you find great food at the markets, but several grocery stores carry local meat and produce. The Community Food Co-Op, with two locations, and Town and Country Foods, with three locations, all carry fresh, seasonal produce, local meats, and specialty items. (Plus, they have great salad bars, soups, and grab-and-go meals.)
It's hard to go wrong dining in Bozeman. Part of what makes the experience so delicious is a warm atmosphere, welcoming service, and lively conversations. We invite you to join us!
If you enjoyed this blog, take a look at some of our other related articles:
In our never-ending quest to keep up with all things new in Bozeman, we have been producing content for years and can't possibly update every blog when new businesses open or existing businesses close. Please reference the publish date and do your own due diligence when making plans.