Bozeman Breweries: Ranking the Best Light Beers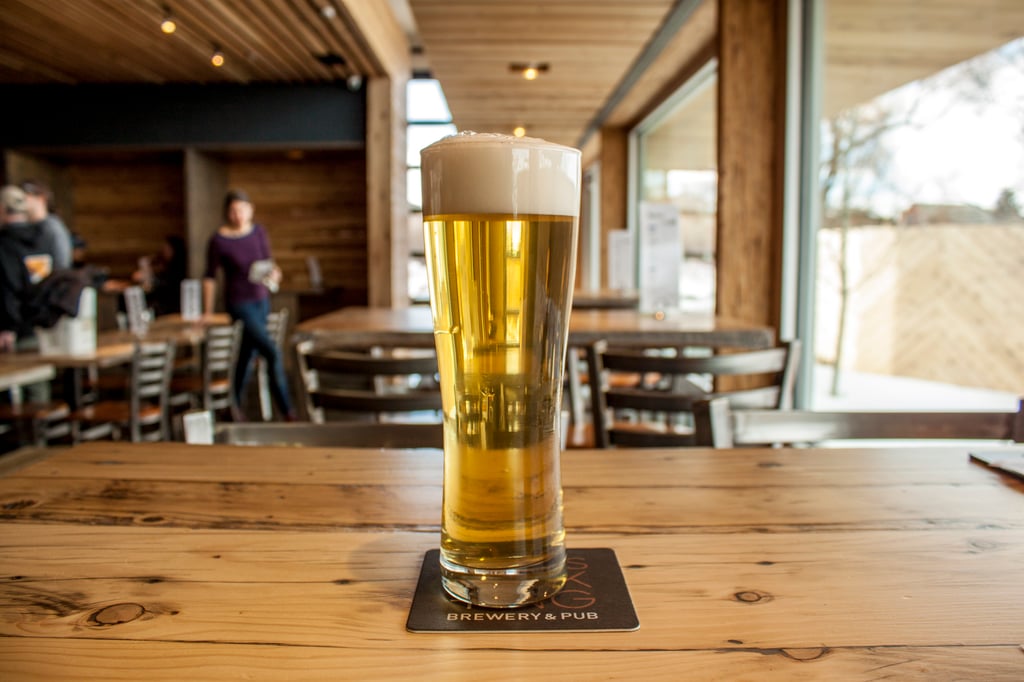 Are you in search of a light and uplifting brew? A drink that doesn't weigh you down? If you have questions like these, a lighter beer could very well be your solution.
It's hard to find an everyday brew that is easy to drink and can hit the spot during any time of the year. Whether you're floating down the Madison, up on the ski slopes, or taking a brisk walk while the leaves are budding or falling, these top-ranking light beers will always be a hit.
First Place - Northbound
Stats: 4.8% ABV - 17 IBU
Brewed at: Map Brewing
Ranking at the top spot is the Northbound by Map Brewing. This brew is extremely easy to drink during all seasons of the year. It contains a slightly sweet malty aroma with a soft biscuit malt flavor and a subtle floral hop flavor that comes together for a delicious and fun drinking experience.
Second Place - Irish Cream Ale
Stats: 5.0% ABV - 12 IBU
Brewed at: Outlaw Brewing
"The Irish created Cream Ales because they couldn't wait 6 weeks to make a lager." The Irish Cream Ale at Outlaw Brewing has the crispness of a light lager yet is encompassed with the aromatic complexities of an ale. Give this brew a try if you're looking for a light and creamy experience.
Third Place - Cobbled Road
Stats: 5.0% ABV - 36 IBU
Brewed at: Mountains Walking Brewery
The Cobbled Road at Mountains Walking Brewery is an easy-to-drink brew that has hints of nature including pine and floral features. The brew is very smooth and maintains those natural flavors with a crisp and slight bitter finish which is common for pilsners. The Cobbled Road can be a great default for any occasion and season.
Fourth Place - Mad Mile Cream Ale
Stats: 5.2% ABV - 20 IBU
Brewed at: Bridger Brewing
The Mad Mile Cream Ale is named after the famous stretch of whitewater on the Gallatin River. The crisp, clean ale is infused with fresh cucumber and honeydew melon which is quite uncommon. The combination of flavors is unique but mixes well for a fruity yet creamy combination. Try the Mad Mile Cream Ale for a refreshing and uplifting brew.
Fifth Place - Salmon Fly Honey Rye
Stats: 5.6% ABV - 23 IBU
Brewed at: Madison River Brewing Company
Known by many, Salmon Fly Honey Rye is a unique brew that uses malted barley with a subtle spiciness of rye. In addition, bittering and flavor hops are included to keep a nice balance throughout. A mild sweetness in the brew dulls any overwhelming rye or hop flavors that are derived from the Montana honey. The Salmon Fly Honey Rye is a light bodied drink for any kind of beer lover.
Light beers aren't just for warmer seasons. These standout drinks brewed in Bozeman rival all other drinks for an easy to drink delectables. Any of these brews will provide a refreshing and light experience.
If you enjoyed this article, check out our related blogs: