Making A Day Of It: Shredding Bridger Bowl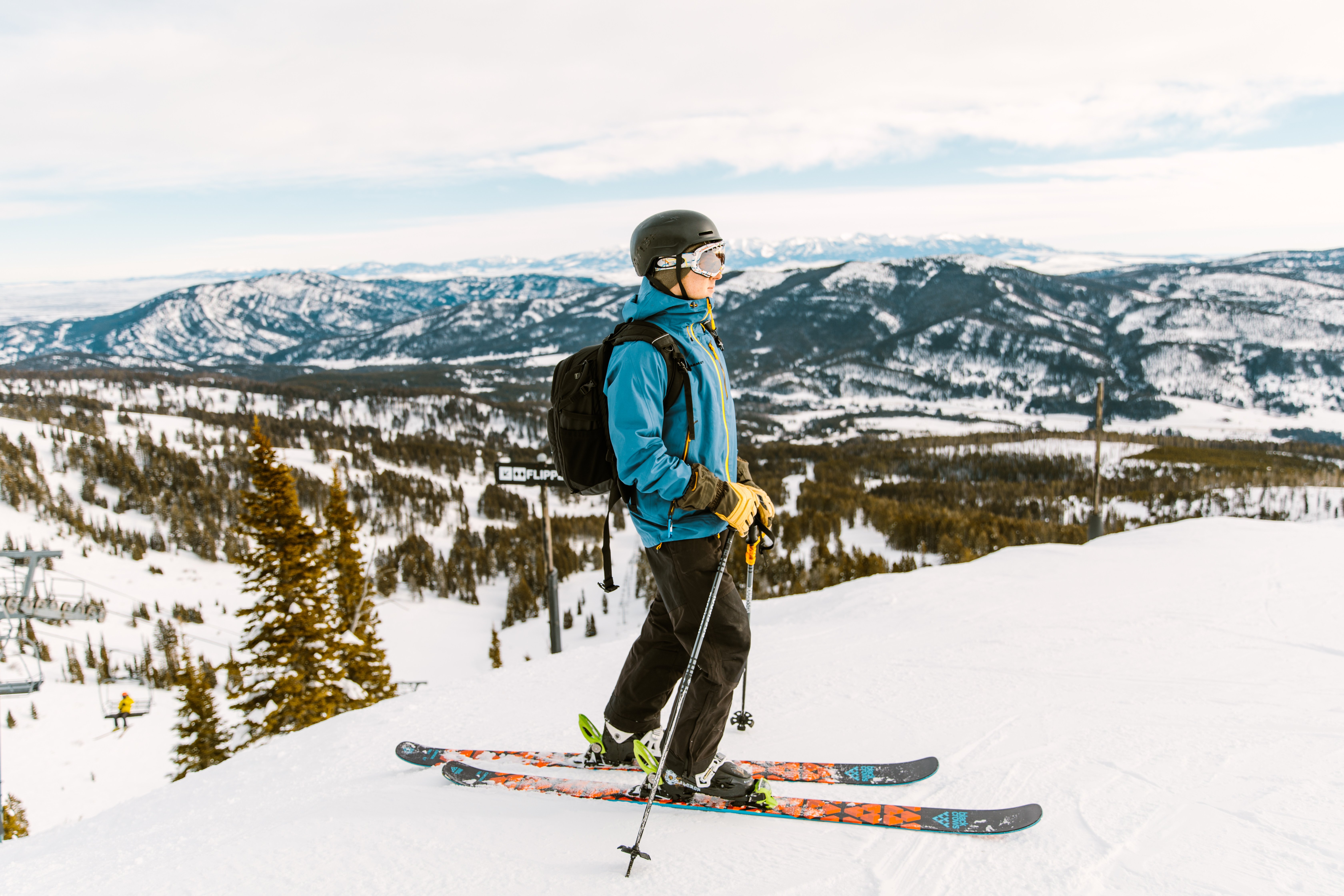 Whether you're an expert skier or just starting out, a day at Bridger Bowl is a ski and snowboard lover's dream. Dubbed the "cold smoke," Bridger receives an average 350" of the lightest, driest powder anywhere. Located just 16 miles from downtown Bozeman, you can enjoy a full day on the slopes and be home in time for a night on the town.
Let's start by fueling up; Bozeman-ites love a good breakfast and the haunts in Bozeman do not disappoint. For a sit-down meal, try The Western Cafe which has been serving up homestyle meals for the better part of a century. Classics such as chicken fried steak and eggs, or biscuits and gravy are long-time favorites, and for those with a sweet tooth, the cinnamon rolls have a serious following. You'll find a "Cheers' like vibe with a classic diner atmosphere. The Nova Cafe, another east side favorite, is known for it's locally sourced, unique breakfasts. (Think: ricotta pancakes, breakfast bowls, and four different types of eggs Benedict.) If it's a powder day, grab coffee and a breakfast burrito at The Daily Coffee Bar on Rouse, or pop into one of the Community Food Co-Ops and hit the road.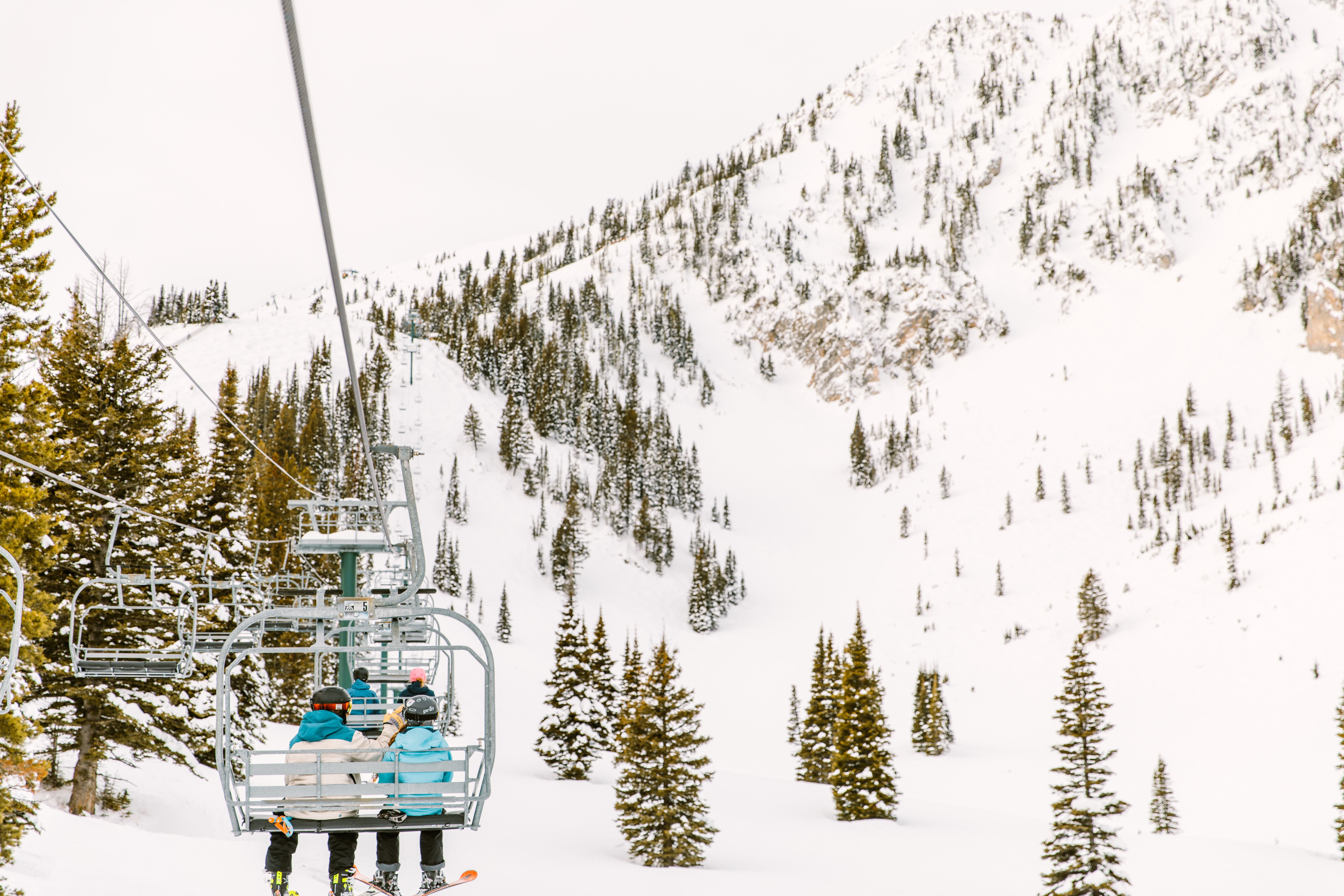 Getting to Bridger is easy, made even easier by free shuttle buses. Each weekend, on 30 minute intervals, a shuttle runs from the Gallatin County Fairgrounds and Montana State University's Strand Union Building, to the base of the ski hill. Park your car at the Oak Street entrance across from the Cannery District, then sit back, relax and enjoy the ride.
Bridger Bowl has a unique appeal; with 7 acres of beginner terrain to some of the best inbound extreme skiing in the country, skiers of all levels will be challenged. If you're just starting out, private, group and multi-day lessons are a great way to get going. Snowsports services are located in the Saddle Peak Lodge, and if the little ones are too young to start skiing, they'll be well taken care of at Playcare. Bridger has expanded their beginner area to include two covered moving carpets, and the Snowflake chairlift takes you to gentle, rolling hills with plenty of room to get comfortable on your board or skis. For a quick break, warm up in the Snowflake Warming Hut, located at the top of the conveyors.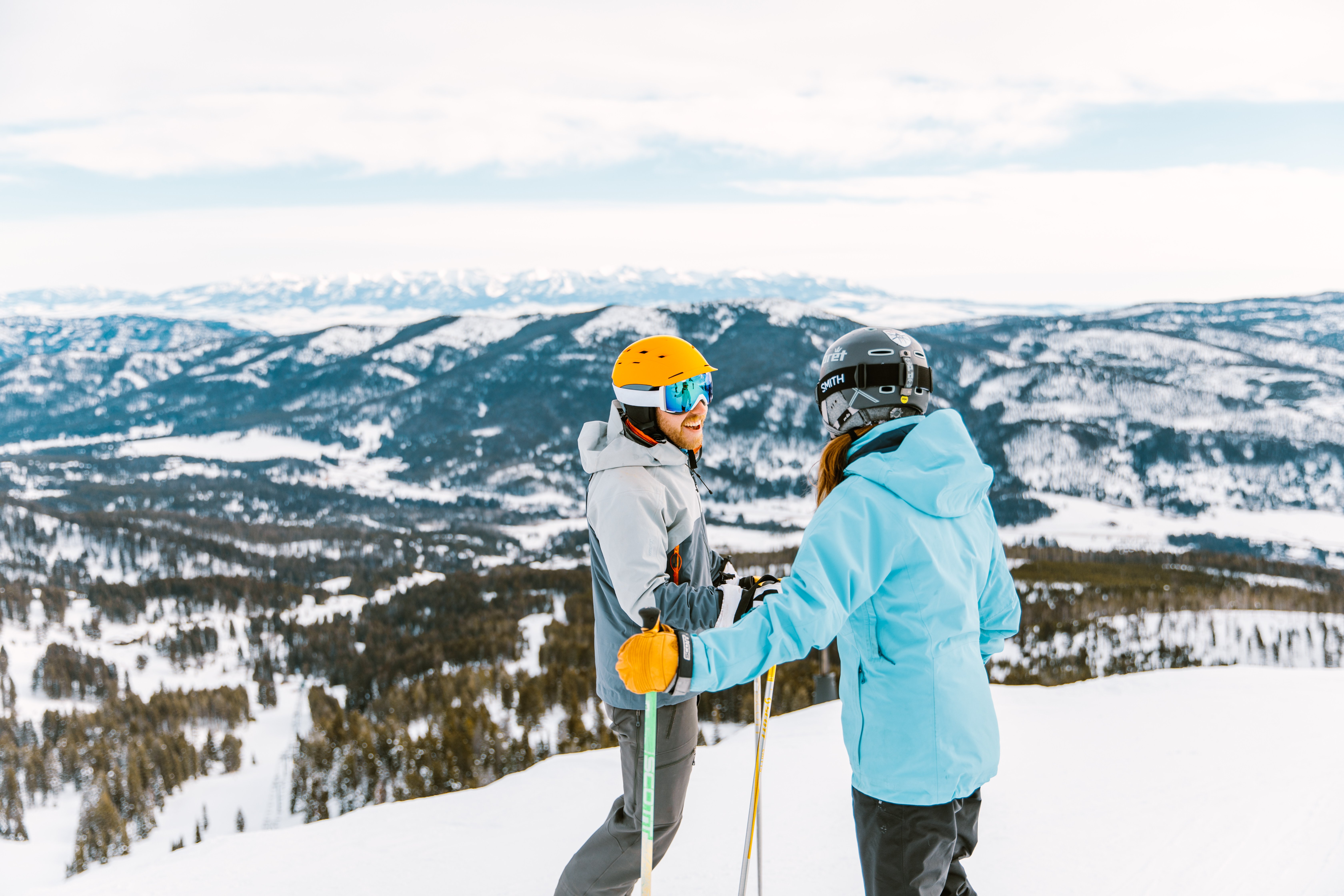 For freestyle lovers, there are two terrain parks located off of the Sunnyside lift. The upper park has challenging features and bigger jumps, while the lower park consists of a smaller series of rails, obstacles and jumps.
Mid-mountain is perfect for intermediate skiers. The long runs off of Pierre's Knob chair and the South Bowl are great for cruising, while more advanced skiers can find some nice chutes. The wide open North Bowl is terrific any time, and on powder days you can count the face shots. To push your envelope, try the High Traverse with a series of more difficult runs.
Bridger earned its reputation as having some of the best in-bound extreme skiing in the country through professional skiers such as Scot Schmidt, Doug Coombs and Tom Jungst. The Ridge terrain, accessed either by hiking, or via the Schlausman's chairlift, quickly takes you to an expert only area full of steep chutes, high cliffs and wide open powder fields. In order to access this terrain, you must be wearing a 457 KHz transceiver and it is recommended to have a shovel, probe and partner.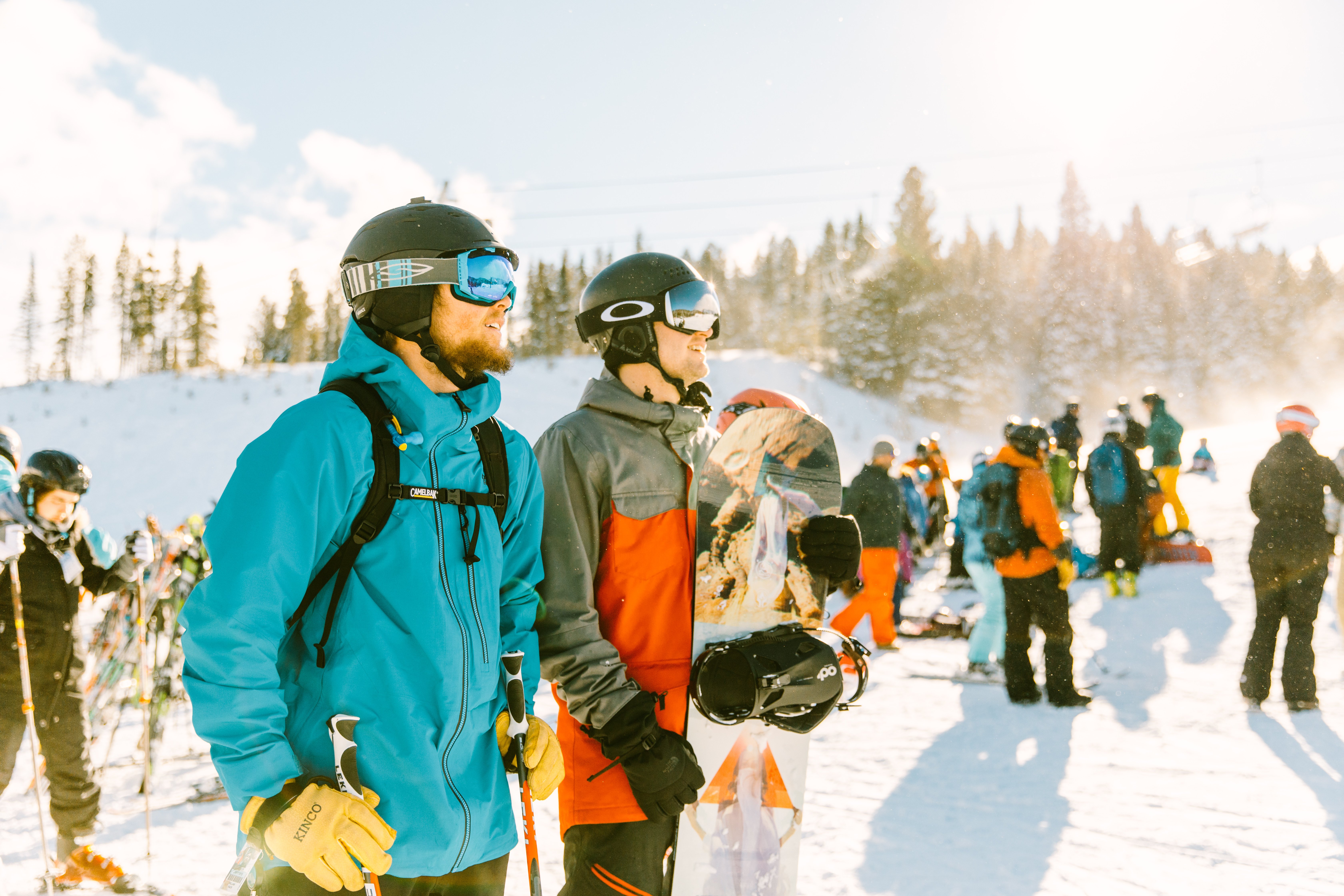 A good day of shredding brings with it a hearty appetite. Whether it's gearing up or winding down, you'll find meals to warm your bones. There are four lodges located on the hill. Saddle Peak Lodge at the base area is the largest with a full cafeteria, mountain-side deck and gas fireplace. This lodge is family friendly, ADA accessible, and has plenty of room for those who choose to pack their own lunch. Jim Bridger Lodge, just a few steps away, is home to Jimmy B's restaurant, FaceShots bar, and a slope-side deck with a panoramic view. Deer Park Chalet, located mid-mountain, serves hot lunches, soups, sandwiches and baked goods. Not wanting to stop for a long lunch? Alpine Cabin on the north end of the hill has plenty of grab and go items, along with hearty soups and juicy bratwursts.
Après ski is not to be missed. Swap stories over hot cocoa, cold beers and a basket full of fries. You may be tired, but as we like to say, it's a "good tired."
Bridger Bowl has some great all season ski and stay lodging packages, click here for a full list!
If you enjoyed this blog, take a look at some of our other related articles at Bozemancvb.com:
In our never-ending quest to keep up with all things new in Bozeman, we have been producing content for years and can't possibly update every blog when new businesses open or existing businesses close. Please reference the publish date and do your own due diligence when making plans.