Bozeman Winter Vacation Ideas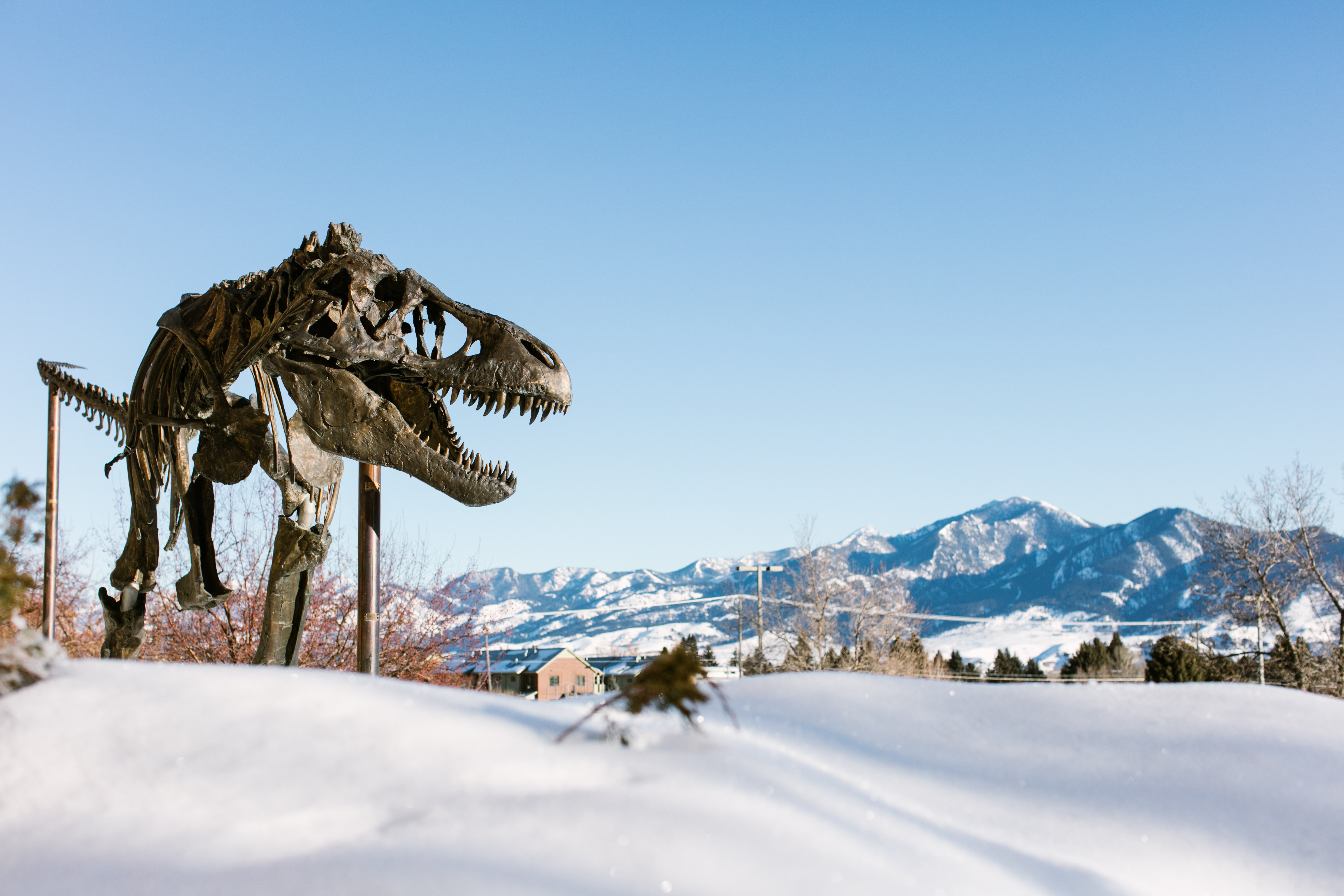 Vacationing in Bozeman can take many different forms: extreme adventure, family-focused fun, intimate getaways or a weekend with friends. One of the best parts of this mountain town is its diverse number of experiences. Not to mention its proximity; you can be adventuring in the morning and dancing by evening. We've outlined some of our favorite activities by group, but don't hesitate to mix and match, you can't go wrong!
Family Focused
Getting the family off their screens and into the outdoors can seem like a daunting task, but it doesn't have to be. Outdoor adventure is addicting; more than one teenager has decided to attend Montana State University because of the mountains around Bozeman!
Start with a snowcoach or snowmobile tour to Old Faithful in Yellowstone National Park. Make sure to spend time at Old Faithful Visitor Information and Education Center featuring exhibits on Yellowstone's hydrothermal features. Kids love the Young Scientist exhibit room, and while you're there, rent ice skates and enjoy the skating pond located outside the lodge.
If you're looking to teach future shredders, the family-friendly ski and snowboard terrain at Bridger Bowl has expanded to 7 acres with two moving carpets, long gentle slopes and a warming hut. If the kids (or grownups) are into rails, boxes and jumps, there are two terrain parks at varying skill levels.
After a day in the outdoors, warm up with a trip to Bozeman Hot Springs. This iconic hot springs has 12 pools, inside and out, at various temperatures. There is also a wet and dry sauna and live music!
Feeding the troops is never a problem in this town. There are plenty of kid-friendly restaurants. Try Sidewinders American Grill with 30 TV's for sports fans, 76 beers on tap, (many which are local,) and a large game room for kiddos.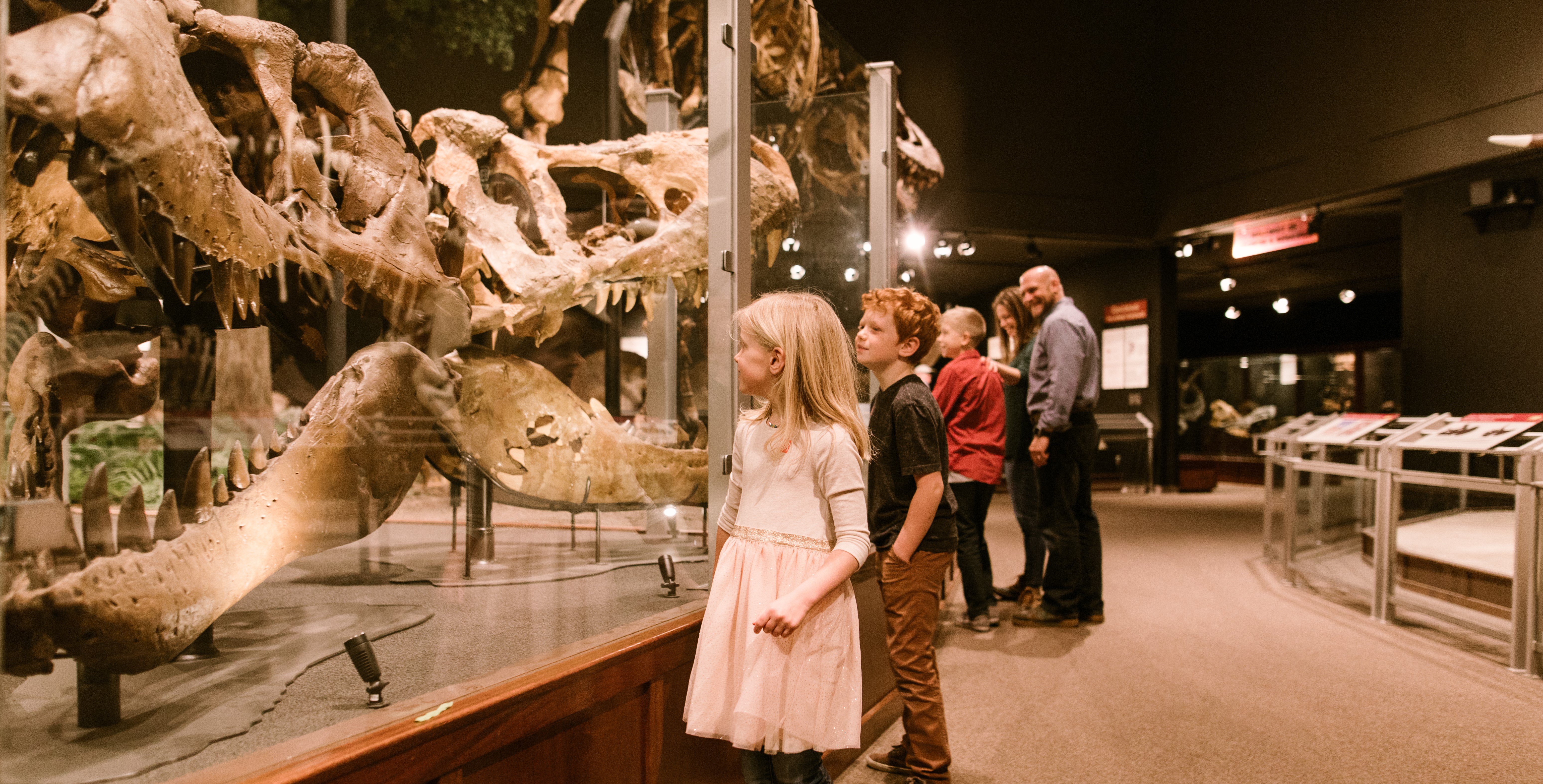 Looking for a mellow day or evening activity? Try the Museum of the Rockies, a Smithsonian affiliate with the country's largest collection of North American dinosaur fossils. Rotating exhibits are always interesting and the kids love shows at the Taylor Planetarium. For evening entertainment, the Strand Union Rec Center, Montana State University has bowling, pool tables, and shuffleboard tables.
There are a plethora of family friendly hotels, many with indoor pools, (we recommend booking well in advance.)
Check out more ideas for traveling with kids.
Intimate Getaway
A little romance is always a welcome pleasure. Combining a little adventure with a lot of relaxation keeps the spark alive.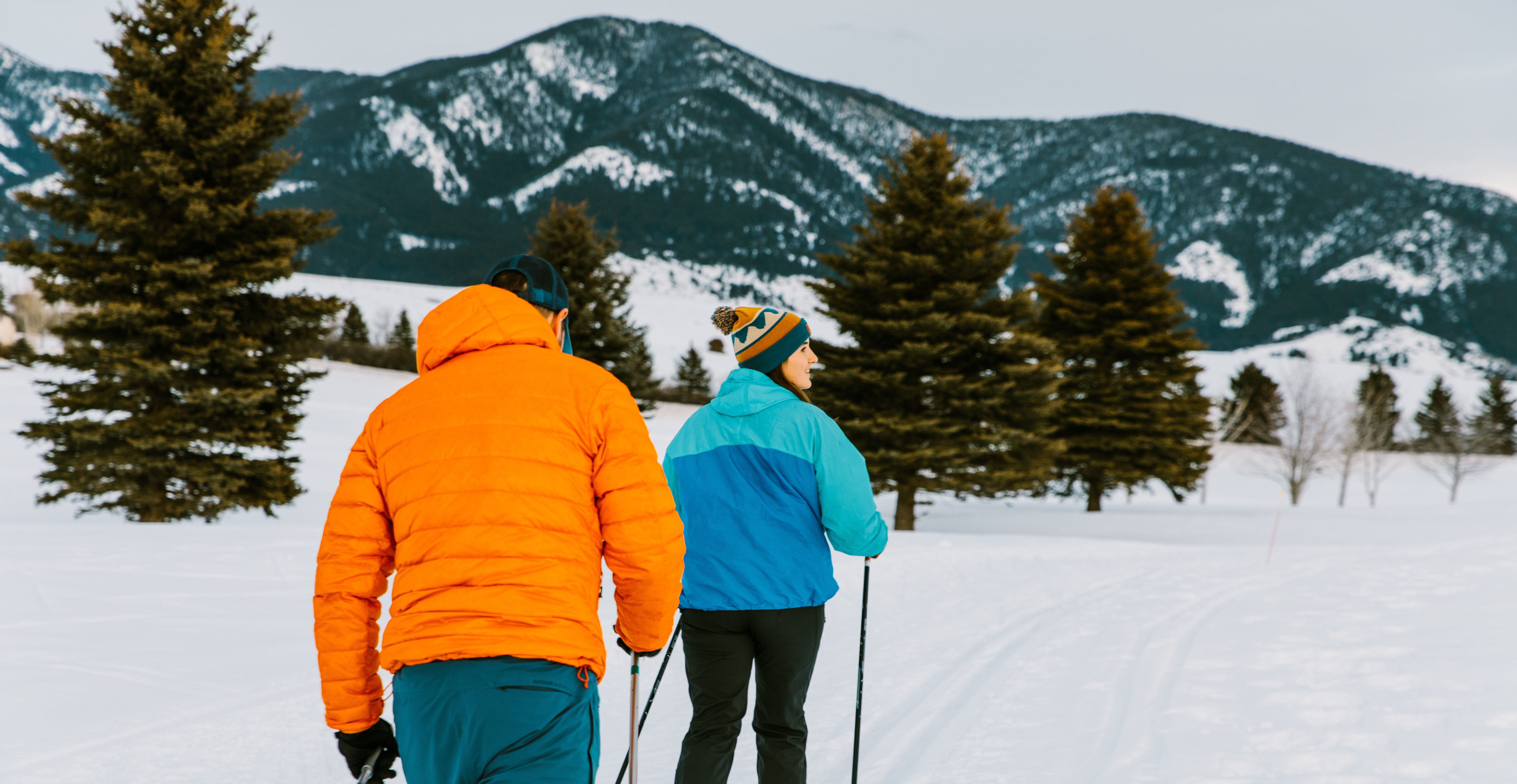 Nordic skiing is a wonderful way to get out and explore the forests. If you're looking for a short jaunt, there are numerous trails right in town. For a more challenging experience, Crosscut Mountain Sports Center is located up Bridger canyon. (The drive itself is gorgeous!)
There's nothing wrong with a little R&R, and a spa day is a great way to treat yourself. There are many spas in Bozeman, each with their own unique specialties. A hot soak is another favorite of the locals. If you're interested in a short drive, try Norris Hot Springs a half hour west of Bozeman, and Chico Hot Springs, 45 minutes to the East.
Related - Ranking the 14 Best Hot Springs in Montana
Interested in exploring the outskirts of town? Waterfall hikes are gorgeous in the winter; the ice formations are spectacular and the hikes are accessible for all levels.
Date night is a luxury for most, so while on vacation we recommend more than one! The culinary scene in Bozeman rivals urban areas, and the nightlife will surprise you with music, theater and art. Top off your evening with one of our favorite winter cocktails.
And for the ultimate in intimacy, stay at one of our Bed and Breakfasts!
Extreme Adventure
Bozeman started as an agricultural town but soon became home to mountaineers from across the country. There's a good reason for that; it's an adventurers mecca.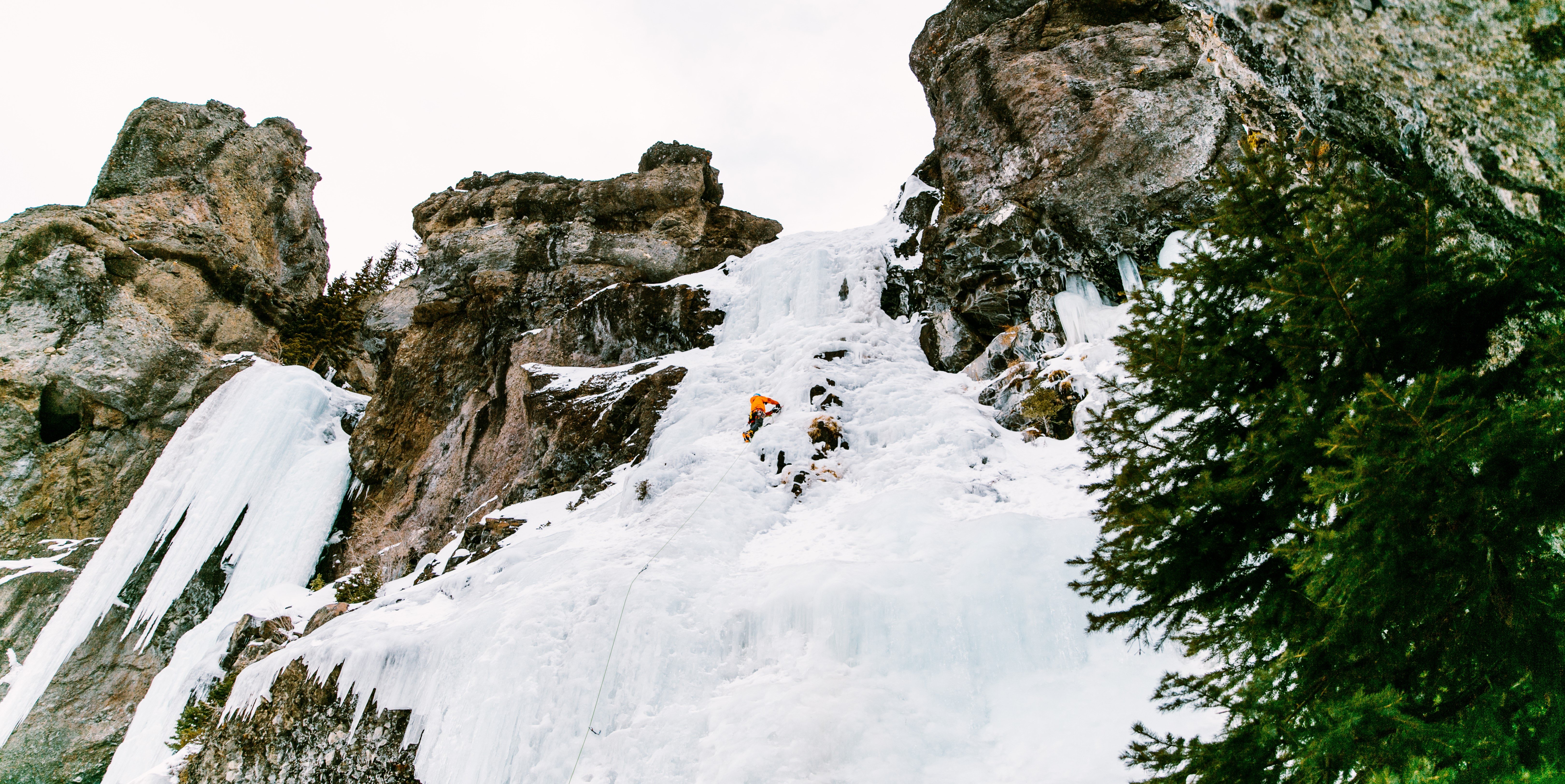 Hyalite Canyon is known for having some of the best ice climbing in the country. Located just a few miles outside of Bozeman, you'll find routes for all abilities. The farther you trek, the more extreme it gets. If you are new to the sport, or even the area, hiring a guide is a good idea.
Snowmobiling can be as rowdy or mellow as you like. There are miles of trails in the Big Sky area which take you to places most people will never see. A guided tour is the best way to learn the lay of the land. If you're looking for a more relaxing ride, take a tour into Yellowstone National Park!
Bridger Bowl earned its reputation for having some of the best inbound skiing in the country. The Ridge terrain is full of shoots, rock cliffs and open snowfields. Hardcore adventurers like to hike to the top, but the Schlasman's lift is an easy way to access the terrain. You'll need an avalanche transceiver to ski the Ridge, and it's a good idea to familiarize yourself with the area before you go.
There is nothing like a cold beer at the end of a big day and the breweries in Bozeman are top notch. Currently, there are ten local establishments with more popping up daily. Check out the full brewery tour and belly up!
For more trip planning, download the Bozeman Travel and Relocation Guide.
If you enjoyed this blog, take a look at some of our other related articles: