11 Things You Need To Know About Visiting Bozeman In The Winter
Bozeman, Montana is a winter paradise for all ages. There is plenty of recreation in the mountains, like skiing or snowshoeing, and the town is alive with great events and delicious food. Despite the colder temps, there's always a good way to warm up, whether it's a dip in one of the area's hot springs or a hot latte while shopping downtown. There is plenty to love about visiting Bozeman in the winter. Here are a few of the reasons we love Bozeman winters.
Lots of Sunshine
Bring your sunscreen. Bozeman has an average of 320 days of sunshine per year. The sun also helps warm you up on days that the temps dip down. The thermometer might read 10 degrees but the sun makes it feel like 30.
Yellowstone National Park
Yellowstone National Park is magical during the winter. Plan a day for a snowmobile or snowcoach tour, you won't be disappointed. Most of the park roads are closed so access is limited, but if you can't schedule a snowcoach or snowmobile tour, try nordic skiing. It's a great way to enjoy the park.
Bridger Bowl & Big Sky
Bridger Bowl and Big Sky Resort have both family-friendly runs as well as some of the best in-bounds extreme skiing in the nation. For experienced skiers at Bridger, you can rent avalanche beacons and shovels, which are required for the advanced terrain on The Ridge. At Big Sky, thrill seekers can test their ability from the top of Lone Peak, or ride Ramcharger 8 to Everett's 8800 for a gorgeous dining experience.


Nordic Skiing
Nordic ski trails are everywhere. From the groomed trails at Crosscut Mountain Sports Center to backcountry at Hyalite Canyon, or cruising around the trails in town, there is something for every level of skier.
Lots of Entertainment
Bozeman is full of arts and entertainment. From food and film to music and museums, you'll find rich culture with a laid-back attitude. Keep your eye on Bozeman Events, there's always something happening around town!
Ice Skating
The ice skating rocks. There are three outdoor rinks maintained by the city, along with two indoor rinks at Gallatin Iceoffering public skating. Not a skater? The Bozeman Ice Dogs hockey team host games throughout the winter and are great fun to watch.
Amazing Dining Options
Come hungry. There are around 170 restaurants in Bozeman. With everything from upscale bistros to traditional pizza parlors, you won't leave hungry. Plus, many restaurants source their food locally and change their menus seasonally. During the winter months, warm Montana comfort food is the highlight.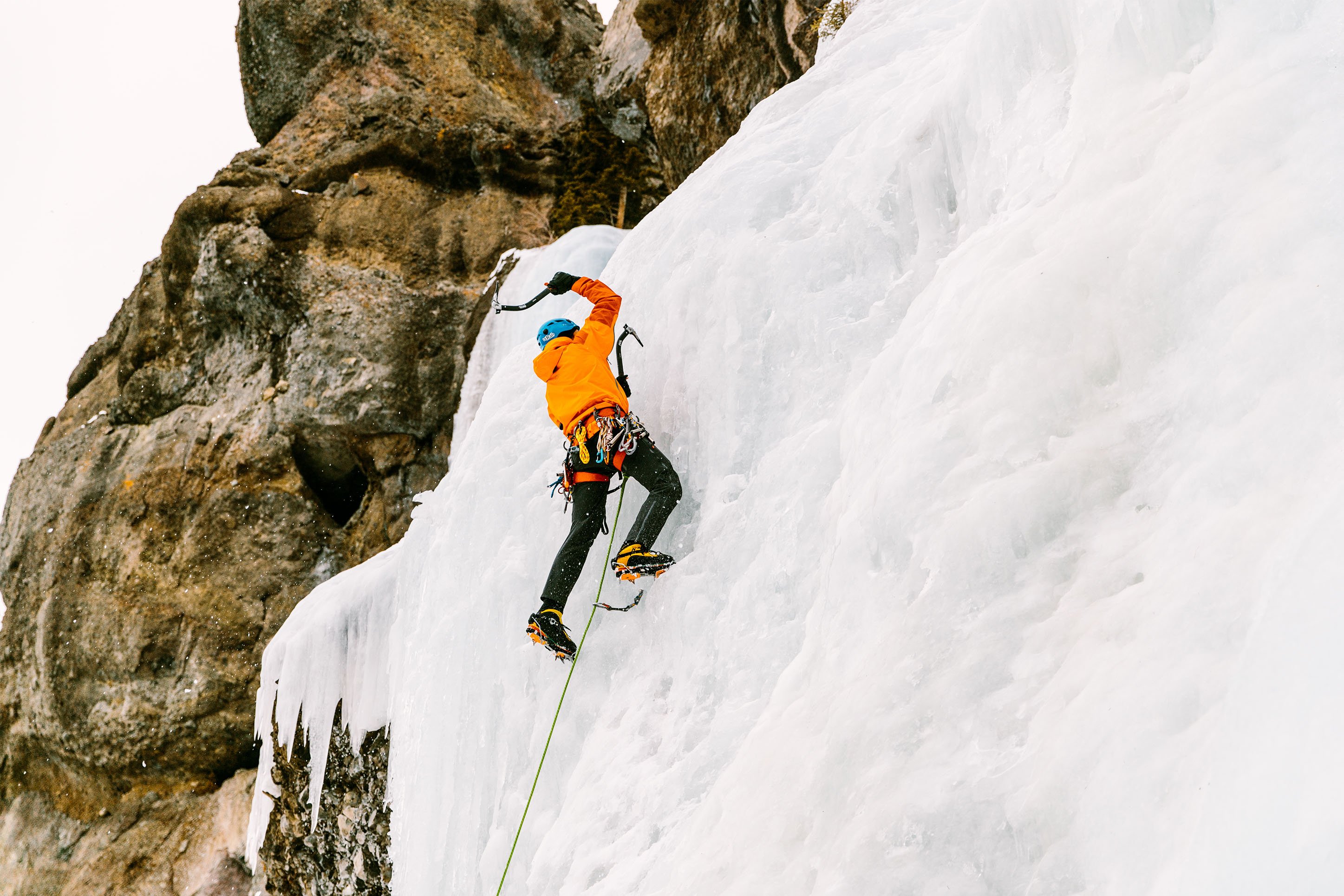 Ever Tried Ice Climbing?
Bozeman is known for exceptional ice climbing. Hyalite Canyon, just outside of town, is among the country's top ice climbing destinations with over 250 routes with varying difficulties. The Bozeman Ice Festival is an annual highlight with clinics, an adventure film festival and more. Whether you're an experienced climber, or just starting out, there are classes and workshops available for all levels and abilities, but watch the schedule, workshops fill up quick!
The Beer
With twelve breweries in the valley there are plenty of places to try a few local beers. Each brewery has a unique atmosphere and a variety of beers, so take a day and do a Bozeman brewery tour to find your favorite spot and your favorite beer. Oh, and let's not forget about the distilleries. If beer isn't your taste, check out one of the distilleries in Bozeman.
Plus there's a cider house, a meadery, and a hard kombucha tasting room.
It Gets Chilly
While the sun on your face is warm, average temperatures range from 32-38 degrees so pack accordingly. The nice thing about visiting a colder destination is you can always put more layers on to keep you warm. When you visit some place hot, you can only take off so much, but that heat doesn't go away.
Hot Springs
The hot springs are not to be missed. Bozeman Hot Springs is just outside of town, Norris Hot Springs is a 30 minute drive, and just outside of Yellowstone Park is Yellowstone Hot Springs, and Chico Hot Springs. Each have their own character, but all are worth visiting.
If you enjoyed this blog, take a look at some of our other related articles.
In our never-ending quest to keep up with all things new in Bozeman, we have been producing content for years and can't possibly update every blog when new businesses open or existing businesses close. Please reference the publish date and do your own due diligence when making plans.