Top Ski Areas in Montana
Skiing in Montana is a well-kept secret. Dotted across the western part of the state, you'll find numerous ski areas, both large and small, all with exceptional terrain, lots of snow and a noticeable absence of crowds. Some areas have deliberately stayed small and kept with a low-key vibe, and others are investing in new lifts and expanded skier services.
Either way, getting out on the slopes is a fantastic way to enjoy winter in Montana. Check out these top ski areas in Montana to visit this winter.

This community ski area, just sixteen miles from Bozeman, is known for some of the best in-bounds extreme skiing in the U.S., with skiers such as Scot Schmit, Tom Jungst, and Doug Coombs giving the mountain a reputation for hardcore shredding. Today, the expanded beginner terrain has rounded out the experience for all levels of skiers, making it one of Montana's most famous hills.
Twenty-two miles outside of Helena, Montana, Great Divide boasts Montana's sunniest ski area. The terrain includes six parks with 90 features (four of the parks are open until 9 p.m. on Friday), making it a great ski hill for family entertainment!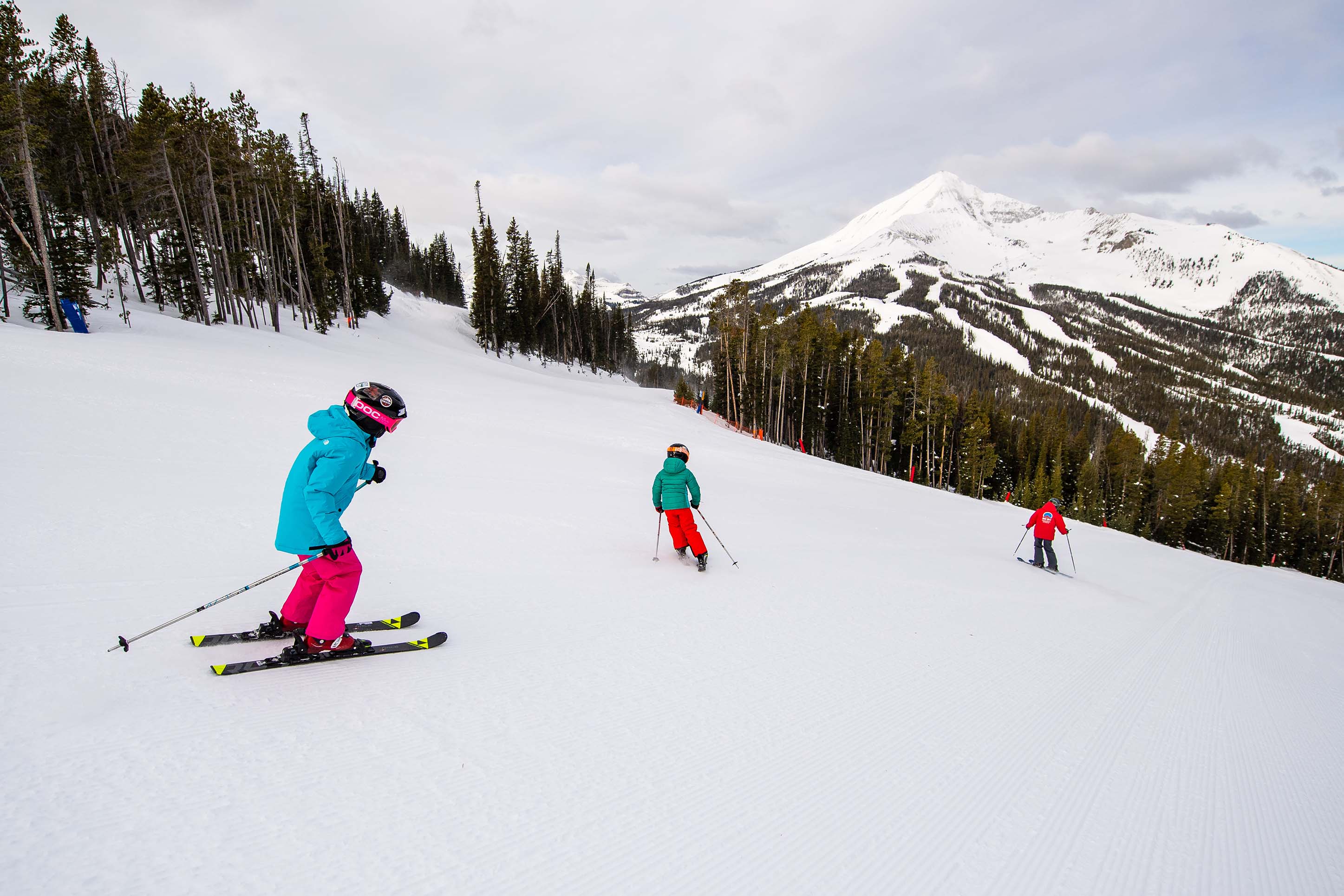 Montana's most prominent resort, Big Sky, has 5,850 skiable acres with 4,350 vertical feet. You can see three states and two National Parks from the top of Lone Mountain. The new Swift Current 6, the fastest chairlift in North America, is the latest in their master plan of mountain improvements. For various terrain, Big Sky is Montana's most diverse; from extreme chutes to rolling hills, there is something for everyone. Book online in advance for the best deals.
Beyond Georgetown Lake, Discovery is a low-key ski area that packs a big punch. The front side is great for beginners, but the backside is fantastic for those who like challenging terrain! Lift lines are short so that you can get a lot of laps in! There are some vacation rentals, but most people plan to stay in Phillipsburg or Anaconda.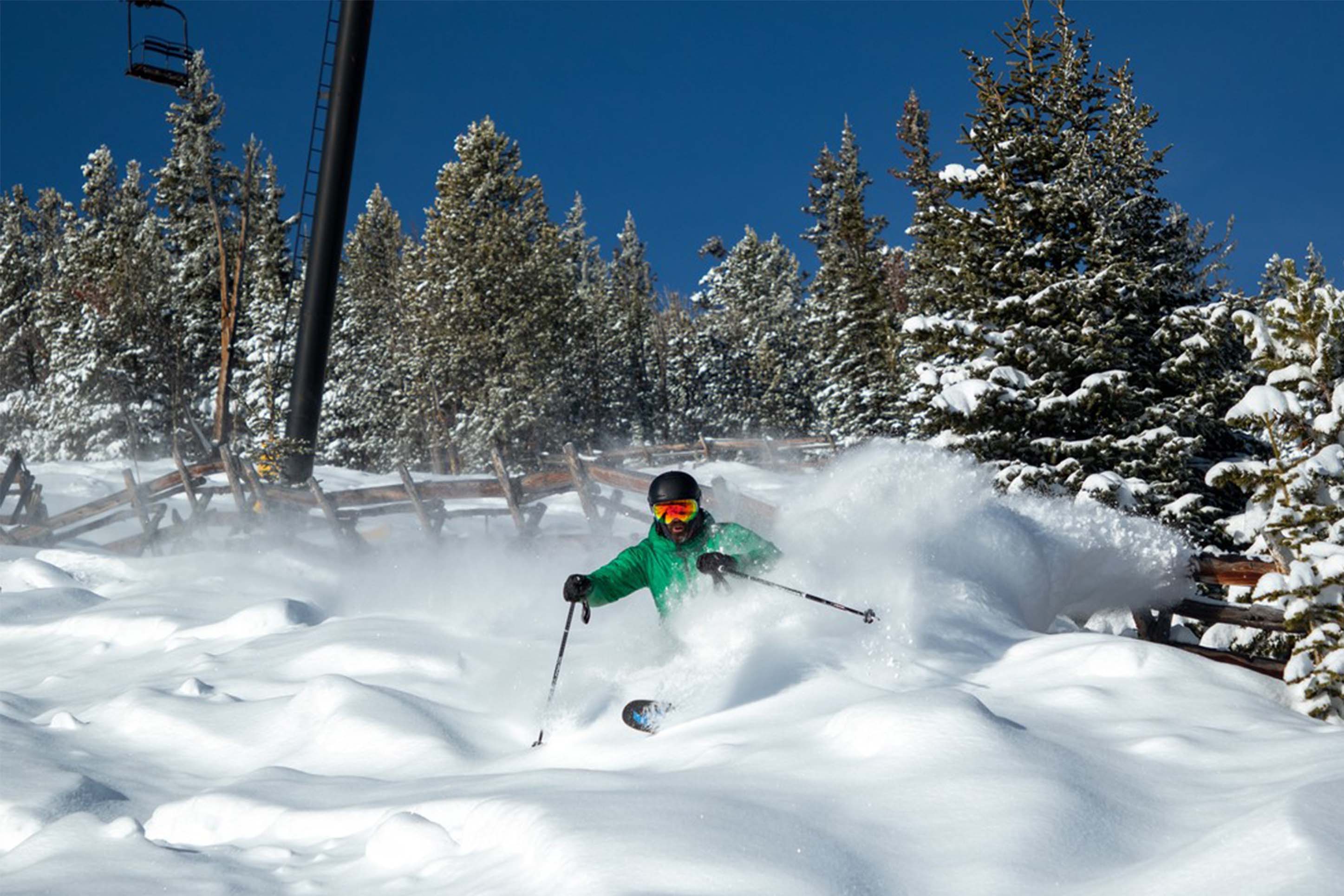 Just a few minutes outside the quaint mountain town of Red Lodge, Red Lodge Mountain offers big mountain skiing without the big crowds or price tags. The vibe is purely Montana, and the apres' scene downtown is our favorite, with great restaurants, low-key bars, and authentic Montana hospitality.
Tucked up in the Grasshopper Valley, 50 miles from Dillon, Montana, Maverick Mountain is a well-kept secret. This hill has an old-school, mom-and-pop ski hill vibe, and the lines and crowds are non-existent. For a real treat, visit Elkhorn Hot Springs, which is just down the road, or Jackson Hot Springs, a quick 30-mile jaunt.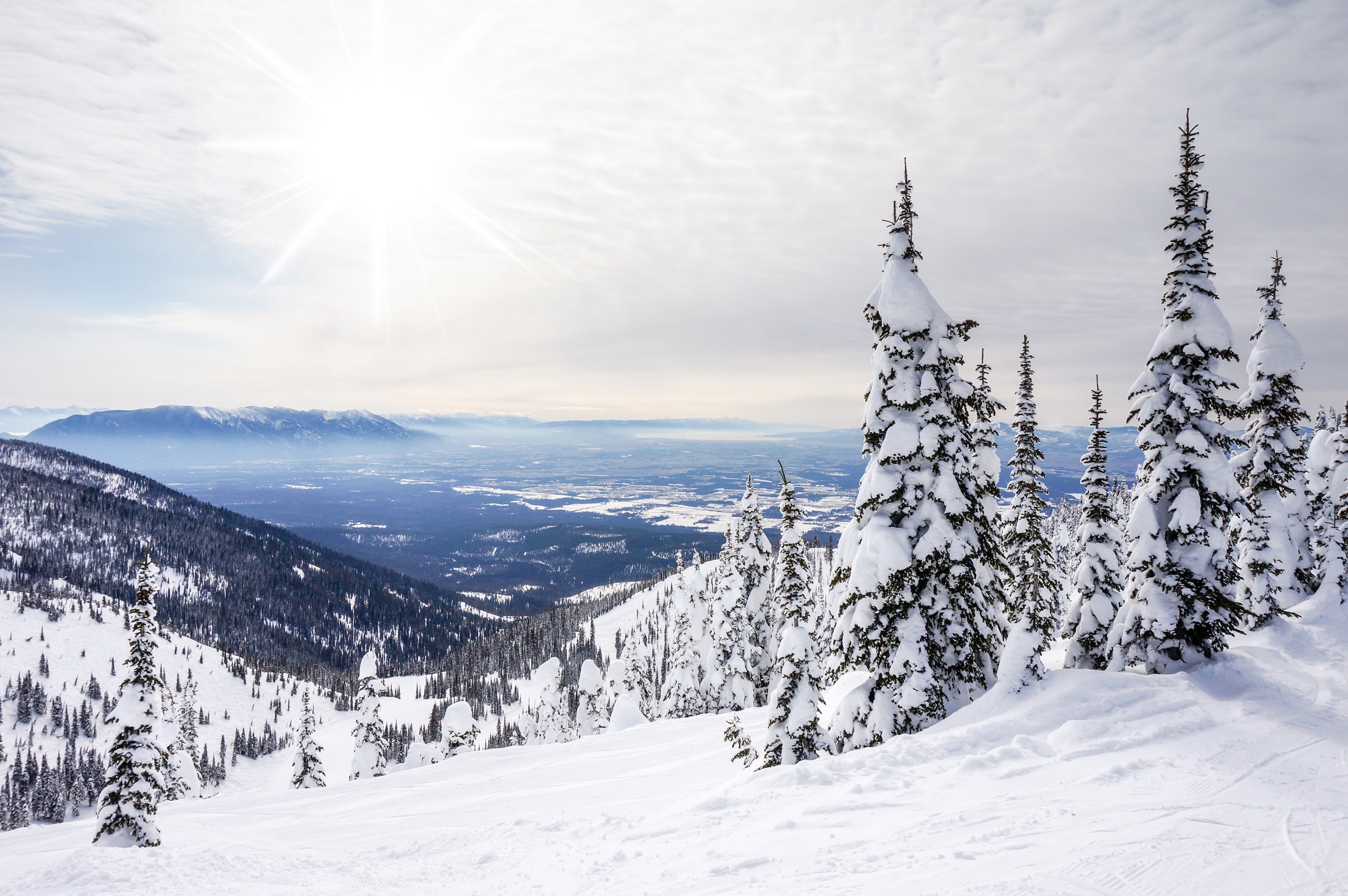 Sitting at the edge of Whitefish, Montana, close to the Canadian border, skiing at Whitefish feels like you are at the end of the earth. The snow gets so deep the trees become entirely covered and earn the name "Snow Ghosts." Plus, there are 200 on-mountain condos, homes, and hotel rooms, with restaurants and shops on-site, making it a great spot to cozy up without ever leaving the ski hill!
Family-owned ski areas are few and far between, but Showdown is proudly one of them. In fact, the ski area was sold last year to the former owner's daughter. For 85 years, Showdown has quietly served skiers from around Montana with a surprising amount of snowpack, few crowds, and all the on-mountain amenities you need. Plus, it's close to White Sulphur Springs, where you can soak your tired muscles at the end of the day.
Another family-owned ski area, Lost Trail got its name from Lost Trail Pass, the route that Clark from the Lewis and Clark Corps of Discovery took but ultimately lost the trail on the Idaho side of the mountain. Today, it's known for its deep powder dumps—particularly when they come early in the week. The ski area is open Thursday-Monday, so it's especially fun when the snow accumulates early in the week!
Snowbowl is known for its long, steep runs and proximity to town just outside of Missoula. There are two restaurants at the base, both with great food, and for lodging, you can either stay in Missoula, which is great fun or try the Gelandesprung, a European-style ski-in and ski-out slopeside lodge that has a hot tub and kitchen facilities.
If you enjoyed this blog, take a look at some of our other related articles: