Looking to Help with Flood Recovery? Visit Yellowstone Country, MT!
Repairs have been swift from the historic flooding that hit Gardiner, Cooke City, and Silver Gate, Montana, closing the North Entrance to Yellowstone due to road damage. Work to build a new road is happening quickly, but for now, the only way to enter through the North is with a guided tour. If you've never experienced a tour, it's well worth it – the seasoned guides have a broad depth of knowledge about the geology, flora, fauna, and history of the Park. During the tour we took, I learned about the yearly butterfly count, and we woke before dawn to witness wolves feeding on a carcass.
Montana's Yellowstone Country is vast, and while Yellowstone is a fantastic draw, there is a lot to experience outside the park in Gardiner, Cooke City, and Silver Gate. Unfortunately, these communities rely on Park visitation, and without the summer revenue stream, it will be a financially trying year. The best thing you can do to help is to visit these towns! Spend a weekend exploring, dining out, and relaxing in one of their lodging accommodations. And, without heavy visitation, you can enjoy the solitude that draws people to call these unique places in Montana home.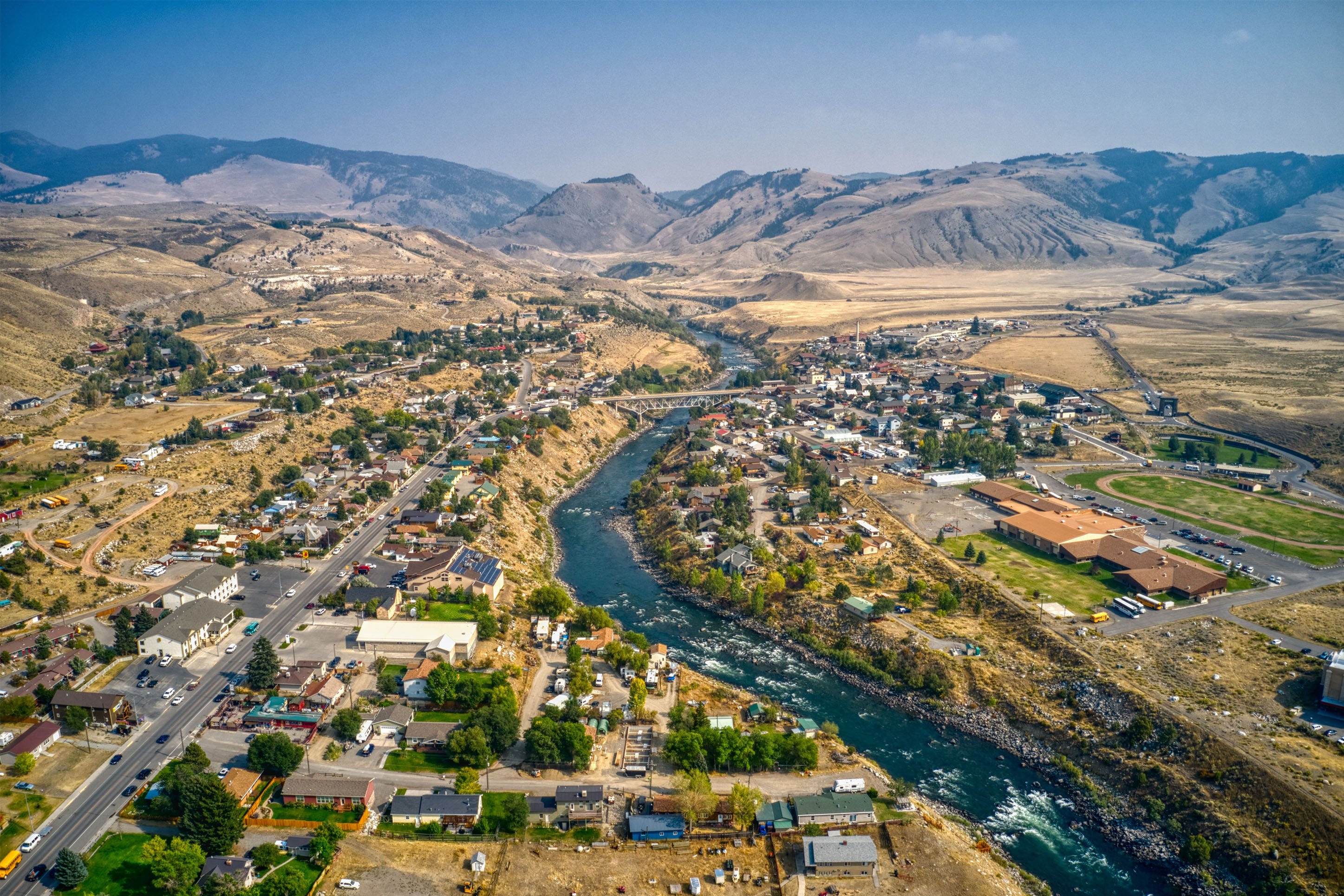 Things to do in Gardiner, Montana
Gardiner is home to some killer outdoor recreation, spectacular views, and a town full of delicious restaurants and Montana hospitality. Spend the day exploring, then cozy up for some story-swapping with the locals in the evening.
Whitewater Rafting or Floating
The rivers are full, and the rafting companies are ready for action. Flooding has changed the courses a bit, and the water levels have remained high well into the summer, so it should be a banner year to get out on the water!
Montana Whitewater Rafting and Zipline
Horseback Riding
You can get deep into the backcountry at a much faster pace on horseback, and if you've never experienced the awe of a mountain top, this is a great way to get there. Guided rides take you through the Absaroka-Beartooth mountains and the Custer-Gallatin range.
Camping, Hiking, and Fishing
Nestled between two mountain ranges, with the Yellowstone and Gardiner rivers running through, Paradise Valley is ideal for camping, hiking, and fishing. Backcountry, tent, and RV sites are available, along with guided fishing or float trips.
Biking
There are tons of biking trails in the Gardiner area for those willing to explore. Another option is a guided eBike tour from Big Sky eBikes. Different lengths and options are available, including a bike and soak trip to Yellowstone Hot Springs.
Watch the Calendar of Events which includes a Brew Fest, rodeo series, and Shakespeare in the Park!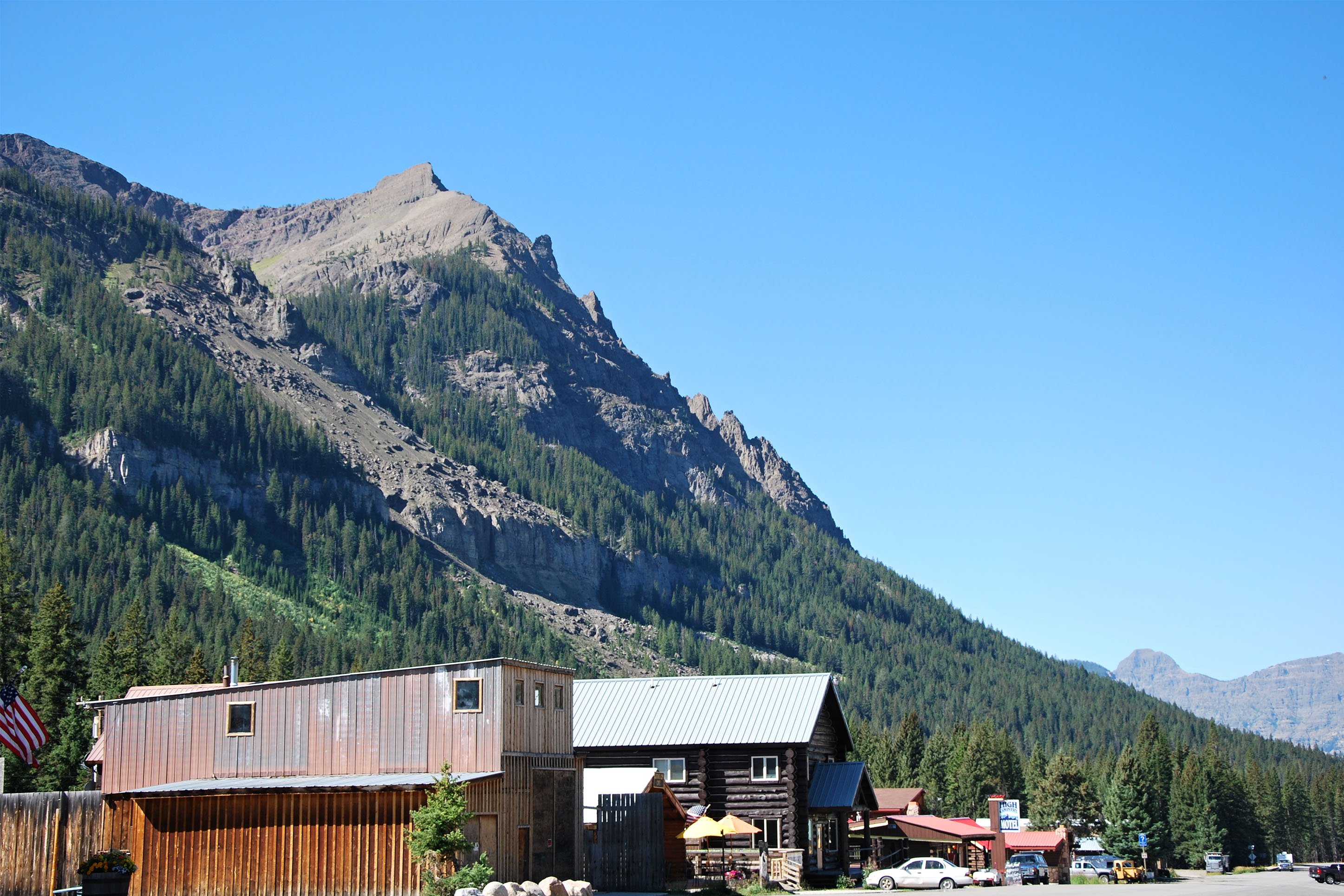 In the winter, these tiny mountain towns are tucked up at the end of the road. Currently, the only way to access Cooke City and Silver Gate is via Chief Joseph Scenic Byway, Wyoming Hwy 296, a breathtaking drive in and of itself. Once you're there, we suggest spending a few days relaxing. Many lodging facilities offer specials, perfect for getting off the beaten path.
The Beartooth Highway is open on the Wyoming side until Beartooth Basin Summer Ski Area. Explore the lakes, enjoy the views, and experience the highway with less traffic than a typical summer. Crews are working quickly to repair the Montana side of the road, with hopes to open within weeks.
If you're a backpacker, this is a great time to visit Yellowstone, as you can still walk into the park from the Northeast entrance.
Fishing and Boating
High alpine lakes are great for fishing and small craft boating. Hundreds of lakes in the Absaroka-Beartooth Mountains are perfect for getting out and enjoying the solitude.
ATV riding
These mountains are a snowmobiler's heaven during the winter, and they become an ATV lover's dream in the summer. Miles of mining roads, steep climbs, and killer views await.
Horseback Riding
These guides know this country like the back of their hand and will get you into some scenery like nothing you've ever seen, wild, rugged, and utterly beautiful.
If you enjoyed this blog, take a look at some of our other related articles:
In our never-ending quest to keep up with all things new in Bozeman, we have been producing content for years and can't possibly update every blog when new businesses open or existing businesses close. Please reference the publish date and do your own due diligence when making plans.