Best Restaurants and Bars with Outdoor Seating in Bozeman
It's that time of year — outdoor patios and rooftop decks are opening up, and there is a buzz of energy around town. As the days get longer, more people will linger over leisurely dinners, soaking up the warm weather and enjoying lively conversation. Bozeman has no shortage of outdoor dining, and with mountain ranges in every direction, the views are often stunning. Here are the best restaurants and bars with outdoor seating in Bozeman.
Rooftops
Crystal Bar
You know summer has officially begun when the rooftop bar at the Crystal opens. A bucket of Corona, sunshine, and a few friends, and you'll easily slip into that laid-back vibe.
Bozeman Taproom
With another great rooftop deck, Bozeman Taproom has some great views of the Bridgers as well as downtown. Serving a wide variety of craft beers from all over, Bozeman breweries included, the taproom has a great atmosphere inside and out.
Bridger Brewing
Located on the edge of Montana State's campus, Bridger Brewing's rooftop patio offers great views. Not to mention their rotating specials, phenomenal pizza, and a selection of locally-brewed beers on tap.

Sky Shed
The Sky Shed located atop the Kimpton Armory Hotel in downtown Bozeman boasts a stunning 360 degree view of the valley. Also offering seasonal cocktails with a full bar and some light bites, this is an ideal summer spot.
Little Star Diner
You can't go wrong inside or outside of this delicious eatery. Little Star Diner's food is delicious, and the interiors are impeccable. Our favorite is the rooftop deck with enough privacy that you can see out, but passersby can't see in.
AC Benchmark
Downtown Bozeman's newest rooftop bar, AC Benchmark is located in the new AC Hotel. Offering neapolitan style pizza and wine, craft beer, and cocktails to pair with some spectacular views of the valley.
Patios
Ted's Montana Grill
Ted's has sunny outdoor seating in the front on Main Street, but in the back, you'll find a cool, shady deck perfect for dining during hot summer days.
The Bacchus Pub
Located next to Ted's, the Bacchus also has Main Street seating. Perfect for people watching over some pub fare and a cold beer or cocktail.
Seven Sushi
Seven serves delicious sushi and traditional Japanese fare for those who aren't a fan of raw fish. Located in the Cannery District, it's easy to park, and their outdoor dining area can host many people.
Pizza Campania
Also, in the Cannery District, you'll love the wood-fired pizzas, delicious pasta, and fresh salads served at Pizza Campania. The restaurant has open-air seating that flows into the patio, so even if you're inside, you'll have fresh air.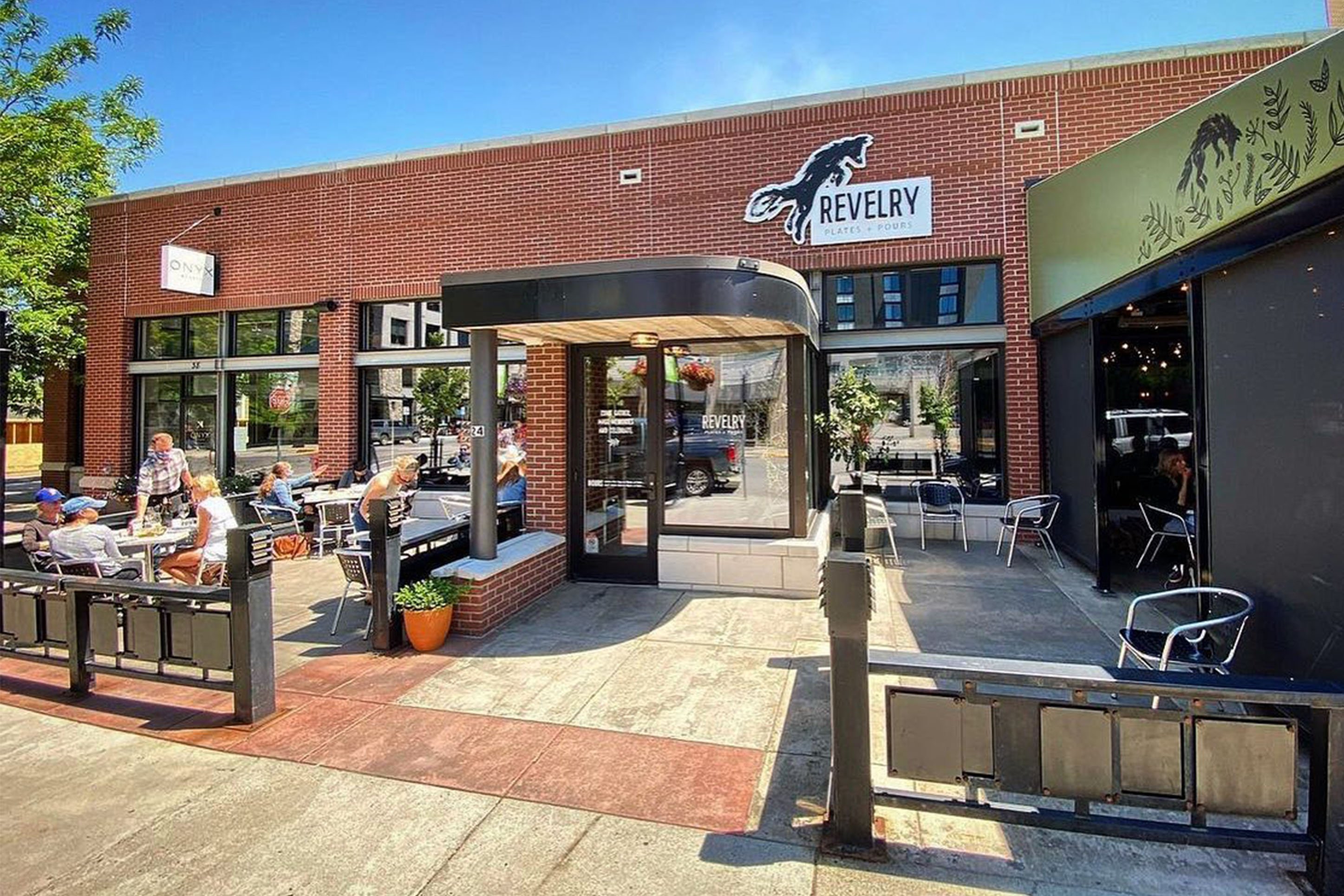 Revelry
The food at Revelry is excellent any time of day, but we particularly enjoy their brunch out on the patio. If you're a mimosa fan, you're in luck; they have several different variations.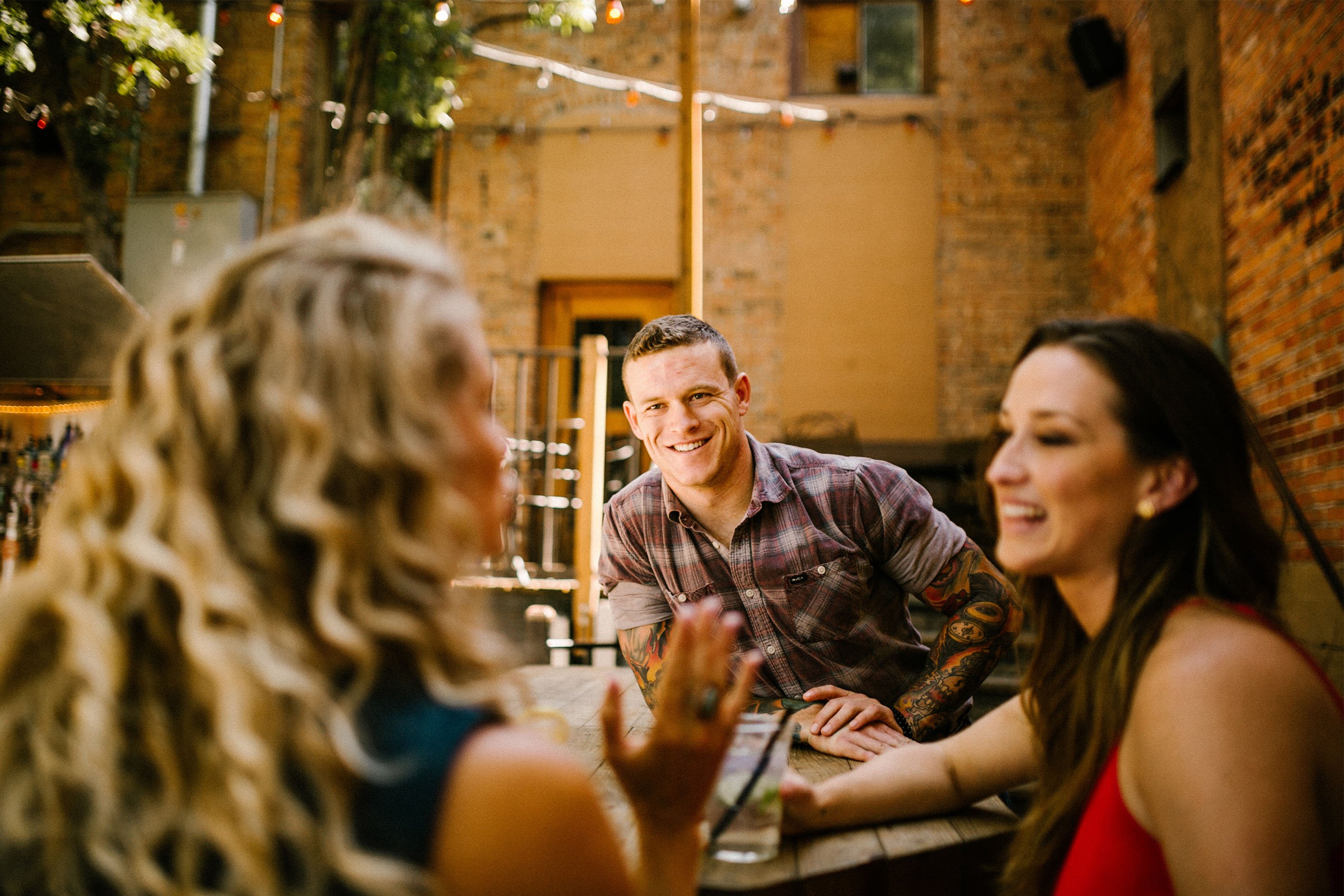 PLONK
Known for its craft cocktails and delicious menus, PLONK has one of the most fabulous patios in town! Tucked in between two buildings, you'll feel like you're in an urban area. Or, if you're lucky, grab a table out front and enjoy the evening sun.
Sidewall Pizza Company
The newest business at the Emerson Cultural Center, Sidewall, has lovely outdoor dining on its back lawn. Enjoy pizza, salad, and a glass of wine al fresco.
Café Zydeco
This Cajun restaurant has a great patio, easy parking, and some fantastic soul food. Weekend brunch features beignets (French-style donuts topped with powdered sugar!) LaPa Grill
Part of Shine Beer Sanctuary, LaPa Grill has been a Bozeman favorite for decades. Now, in its new location, you can enjoy your burrito or rice bowl on their large patio with one of 30 revolving beers on tap!
Los Jarochos
What started as a food truck has turned into a bustling restaurant, with a great courtyard dining section. Don't miss the tres leches cake!
Ramire's Mexican Food
Bozeman's newest food truck is set up with full outdoor dining. Picnic tables and evening lights make this a quick, authentic, and delicious summer dining experience.
Outlaw Brewing
The patio at Outlaw Brewing offers a mix of covered and uncovered seating, with front-row access to their rotating selection of food trucks. They have a great variety of beers on their taps as well!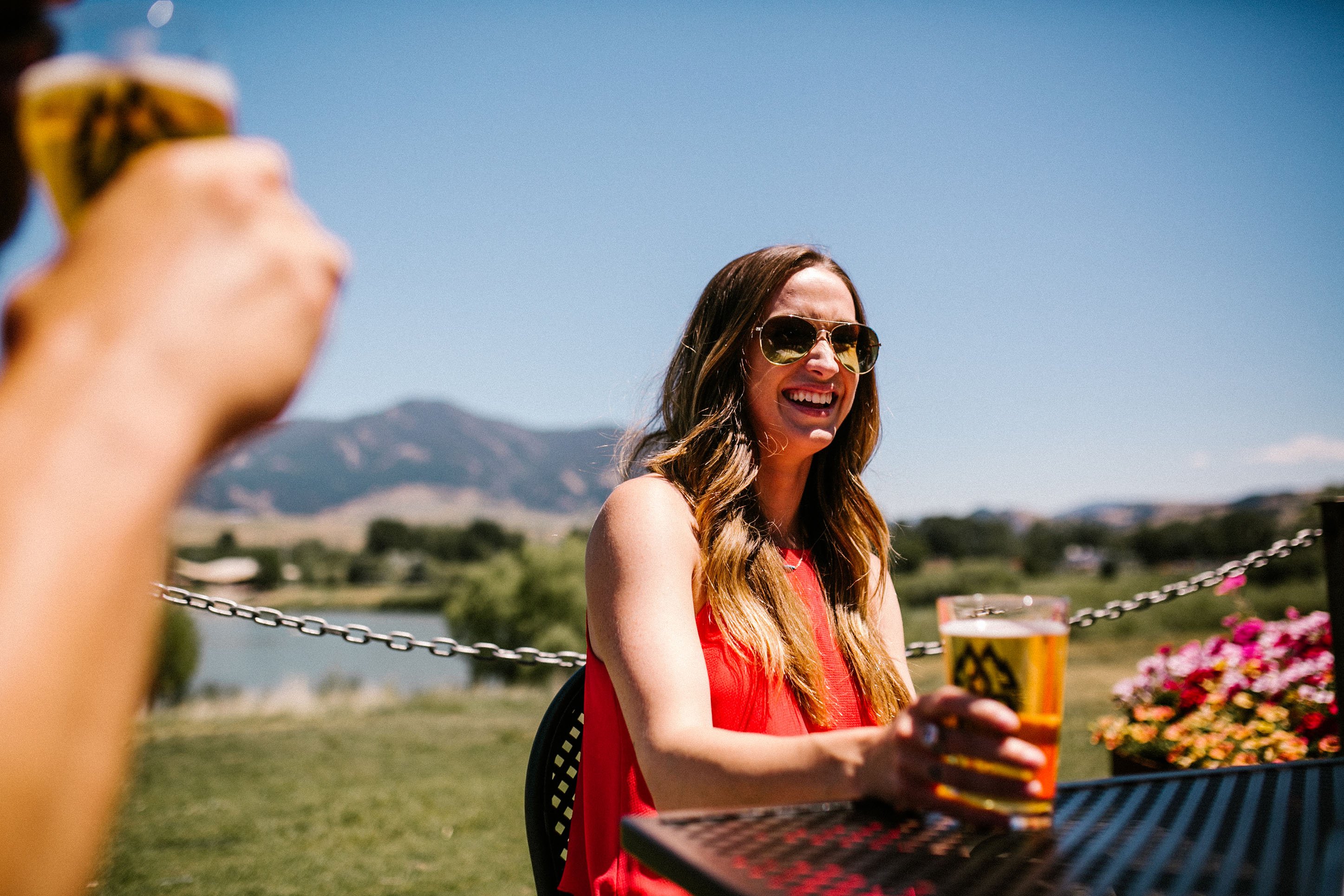 MAP Brewing
The granddaddy of all outdoor dining, MAP Brewing, has a patio on the pond's banks at Glen Lake Rotary Park, with the Bridger Mountain Range as a backdrop. Get there early; it's a popular spot!
Looking for more dining options in Bozeman? Head to our restaurants page to see what the Bozeman dining scene has to offer.
If you enjoyed this blog, take a look at some of our other related articles at Bozemancvb.com:
In our never-ending quest to keep up with all things new in Bozeman, we have been producing content for years and can't possibly update every blog when new businesses open or existing businesses close. Please reference the publish date and do your own due diligence when making plans.