Bozeman Breweries: Ranking the Best Tasting Rooms
Over the past decade, microbreweries have risen in popularity primarily for the local taste that is provided in each sip of the craft beer. Bozeman quickly became a hot spot and brewing hub and now plays host to many breweries each with a unique taste and style. To further increase the hand-crafted experience, each brewery in Bozeman has designed their tasting rooms to follow the style of the beer they create. These individualistic tasting rooms have became an exciting oasis for great drinks and conversations. These are our rankings for the best Bozeman brewery tasting rooms.

Best for Dining: Bridger Brewing
Heavily involved in the community, Bridger Brewing is one of the largest breweries in town and offers an amazing dining environment with both inside and outside patio seating options. Bridger Brewing is equally famous for their food as they are for their craft beer with sourcing as many ingredients locally as possible. Whether you are looking for an uplifting lunch, fantastic dining experience, or a casual visit for conversation over craft beer, Bridger Brewing can do it all.
Related Article - Bozeman Breweries: Ranking the Best Light Beers
Best for Innovation: Mountains Walking Brewery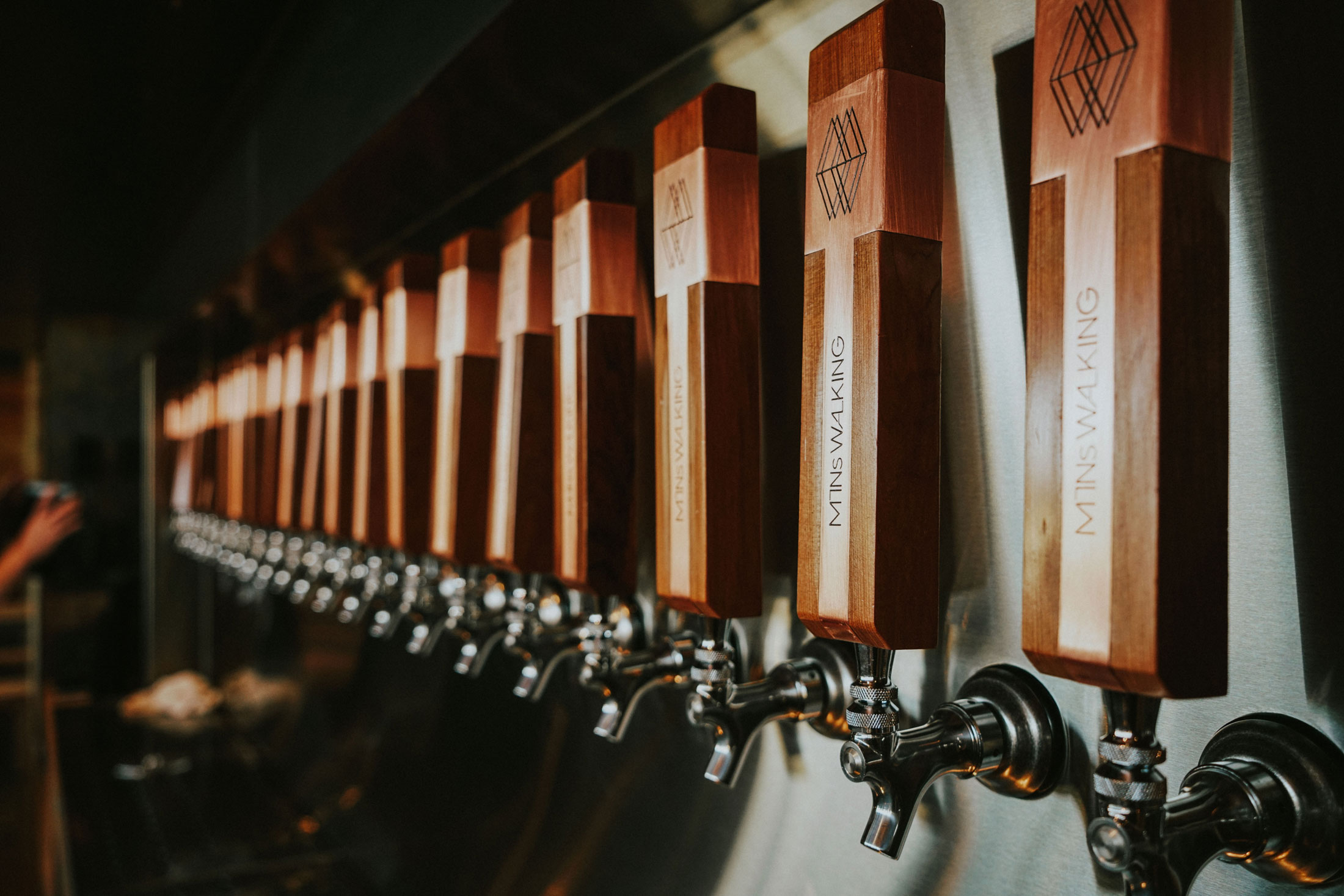 While some established breweries can produce great craft beer recipes and rest on their laurels, Mountains Walking Brewery takes a modern approach to the traditional and time-tested art of brewing. The brewery is known for creating a harmonious mash-up of tradition and innovation. While they have a list of common fan-favorites brews, Mountains Walking have created several unique beers with uncommon flavor profiles such as pineapple, jalapeno, honey, or floral. They don't stop there; the brewery also creates their own alcoholic and non-alcoholic kombucha. For the latest and greatest that the craft brewing in Bozeman has to offer, stop by Mountains Walking Brewery for a new and refreshing drink.
Best for Scenery: MAP Brewing Company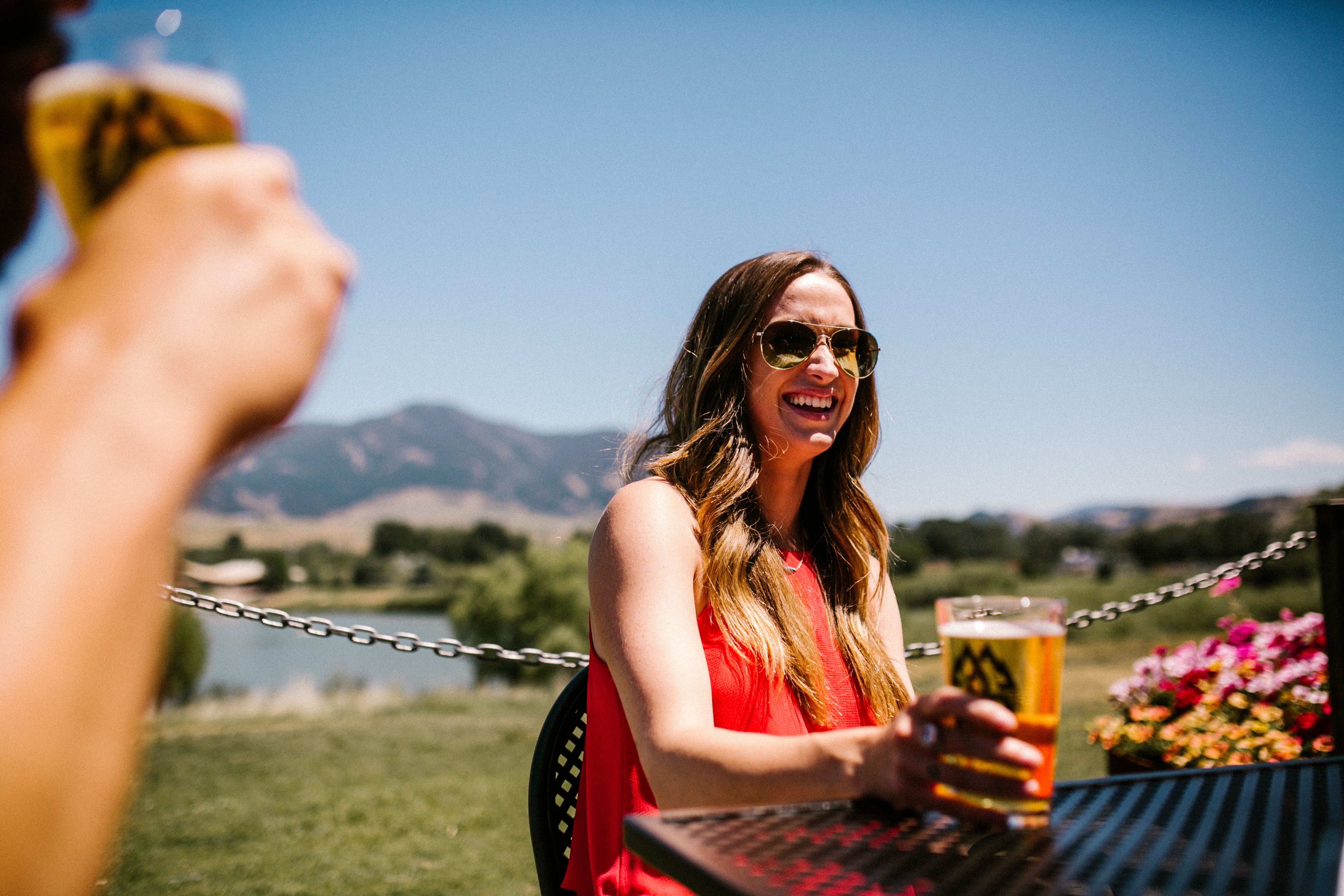 MAP Brewing Company is a centerpiece for great drinks and amazing scenery with being located on the edge of the Bozeman Beach. With one of the largest Bozeman tasting rooms for breweries, MAP Brewing Company offers plenty of opportunities for a spectacular view through their wall of windows to the water, mountains, flowers, and animals that inhibit the area. During warm weather, the glass wall retracts to open their tasting room up to the sunny outside patio. If you are looking for the best brewery views in Bozeman, MAP Brewing Company should be at the top of your list.
Related Article - Bozeman Breweries: Ranking the Best IPAs
Best for Rebels: Outlaw Brewing
Outlaw Brewing is a friendly yet rough-around-the-edges kind of brewery that only the baddest cowboys in these parts can belly up to the bar. All jokes aside, the tough and rebellious vibe can be experienced through their mustache pint glasses, vintage furniture and decor, and the pull-up bar for their Tough Guy Tuesday special which every pull-up equates to a quarter off of your beer. Outlaw Brewing features old western antiques throughout the Bozeman tasting room while also featuring custom wooden slab furniture and a fireplace to warm up around. If you are feeling lucky, visit Outlaw Brewing for a step back into the olden days of the rough and tough lifestyle.
Bozeman is an undiscovered brewing mecca with the volume and variety of craft beer that is produced by all of our local breweries. Ranging from the traditional to modern approaches of style and recipes, the breweries in Bozeman offer a unique experience for every type of craft beer drinker with everything from their craft beer, food, extra drinks, and tasting rooms.
If you enjoyed this blog, take a look at some of our other related articles at Bozemancvb.com:
In our never-ending quest to keep up with all things new in Bozeman, we have been producing content for years and can't possibly update every blog when new businesses open or existing businesses close. Please reference the publish date and do your own due diligence when making plans.