Best Breweries to Bring the Little Ones
Regarding breweries, Bozeman is in a class of its own with eleven breweries (and counting), a cider house, and a meadery. You won't go thirsty in this town; you can't go wrong with any craft beers served up; brewers here are creative, collaborative, and love what they do.
Fortunately, many of them welcome the little ones, so you can get out and enjoy an adult beverage without finding someone to babysit!
Audrey's Pizza has been a local favorite since Audrey herself came up with the pizza recipe in the 1960s. Today, this family-owned pizza place and the brewery has great beer and pizza, a skeet ball, a video arcade, and a golf simulator – trust us, the games aren't just fun for the kiddos; the whole family can have fun!
Bozeman's newest brewery has a variety of non-alcoholic drinks in addition to their beers, including juice boxes for the kids! You can bring your own food in (there are several food trucks nearby, or Pho Sai Gon, the Vietnamese restaurant next door. Plus, they have a well-stocked selection of board games to entertain your group while you enjoy your libations!
The beer at MAP has a local following, but for the kiddos, their tasting room and restaurant are great places to hang out. Located next to Glen Lake Rotary Park, also known as Bozeman Beach, there is a big lawn next to the pond for kids to run around while waiting for dinner. This is a family favorite stop with exceptional local food and equally stunning views of the Bridger Mountain Range.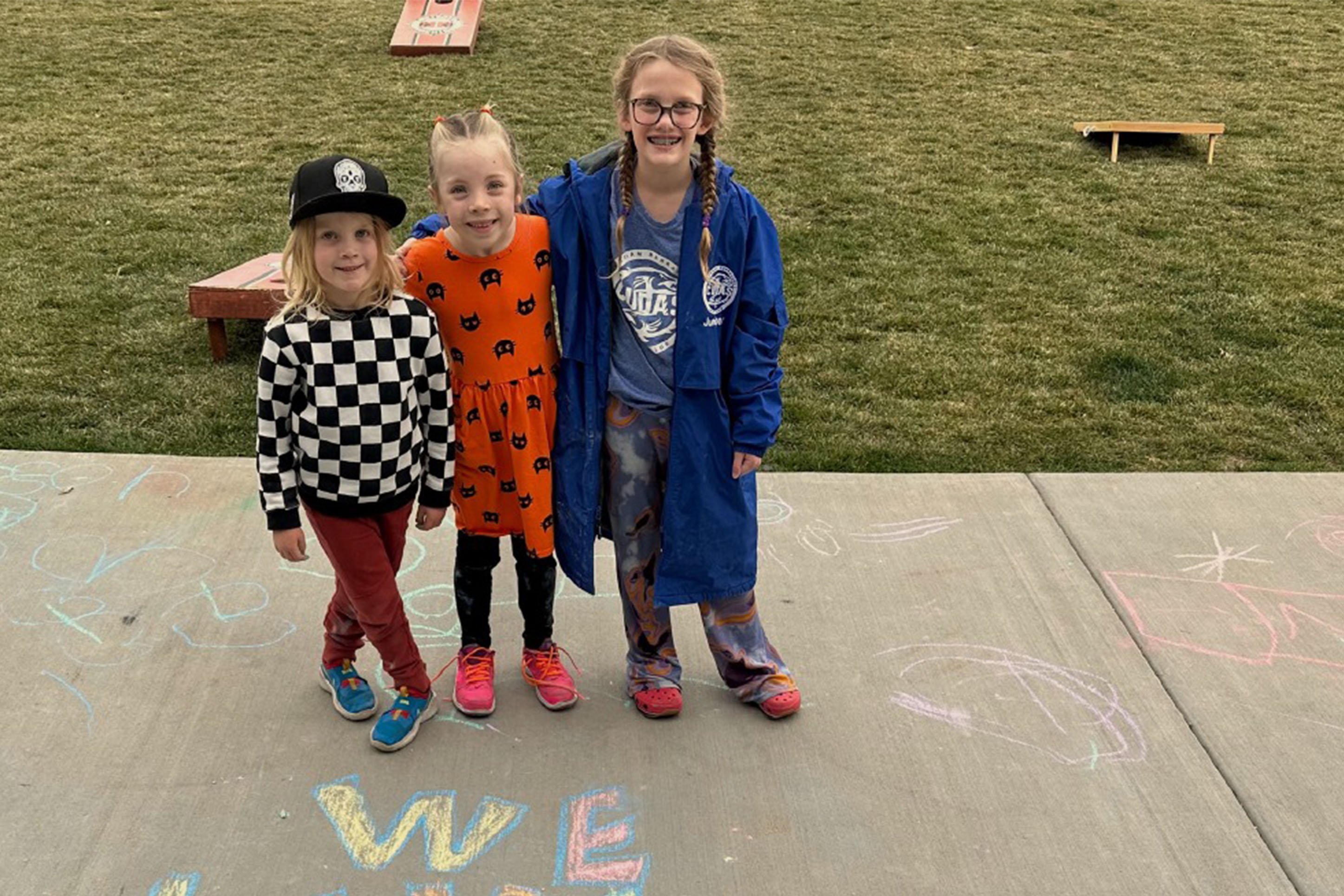 This low-key but large tasting room across from Montana State University seems more like a family restaurant than a brewery. Their pizzas and salads are delicious, as are their beers. Their new location in Three Forks features locally raised meats and a live outdoor music venue. Watch their event schedule for upcoming shows!
Outlaw turns out 40-45 seasonal and experimental beers annually, all well-loved. Their tap room has a rotating seasonal selection of local food trucks, Tuesday-Saturdays, a pool table, a foosball table, a kid's play area, free popcorn, and an outdoor courtyard. Located just off 19th Ave, it's easy to access and is close to one of Bozeman's key shopping areas, including Costco, Target, and Winco. Run your errands, then treat yourself to a cold one!
You'll find an ever-evolving lineup of exciting beers at Mountains Walking. They constantly push the boundaries with collaborations such as their Dessert Cart, where they team up with Wild Crumb Bakery to add sweet treats as part of the yeast. Those who like lighter beverages also make hard seltzer and slushies made with seltzer or beer. Their wood-fired pizza is a favorite for families, but the entire menu is excellent, including their children's menu, where each entrée comes with a fruit, veggie, and juice box. The pub is lively, with big community tables or cozy booths for quiet conversation.
While not technically a brewery, SHINE has been voted Best Craft Beer Bar for Montana, and number one for Bozeman beer choices the past three years in a row. They have 30 revolving beers on tap, plus a full bottle shop full of beers from around the world. As for the kiddos? They love the LaPa Grill, with amazing burritos and bowls, and the kids play area where they can socialize with others their own size!
For those who prefer an excellent cider over a beer, Lockhorn does not disappoint. They have a variety of flavors and a range of dryness that makes it hard to select just one! Fortunately, they offer a flight of cider so that you can experiment. In addition, kids will enjoy their non-alcoholic sweet cider, gluten-free snacks, and an outdoor fireplace.
If you enjoyed this blog, take a look at some of our other related articles:
In our never-ending quest to keep up with all things new in Bozeman, we have been producing content for years and can't possibly update every blog when new businesses open or existing businesses close. Please reference the publish date and do your own due diligence when making plans.