6 Fine Dining Restaurants in Bozeman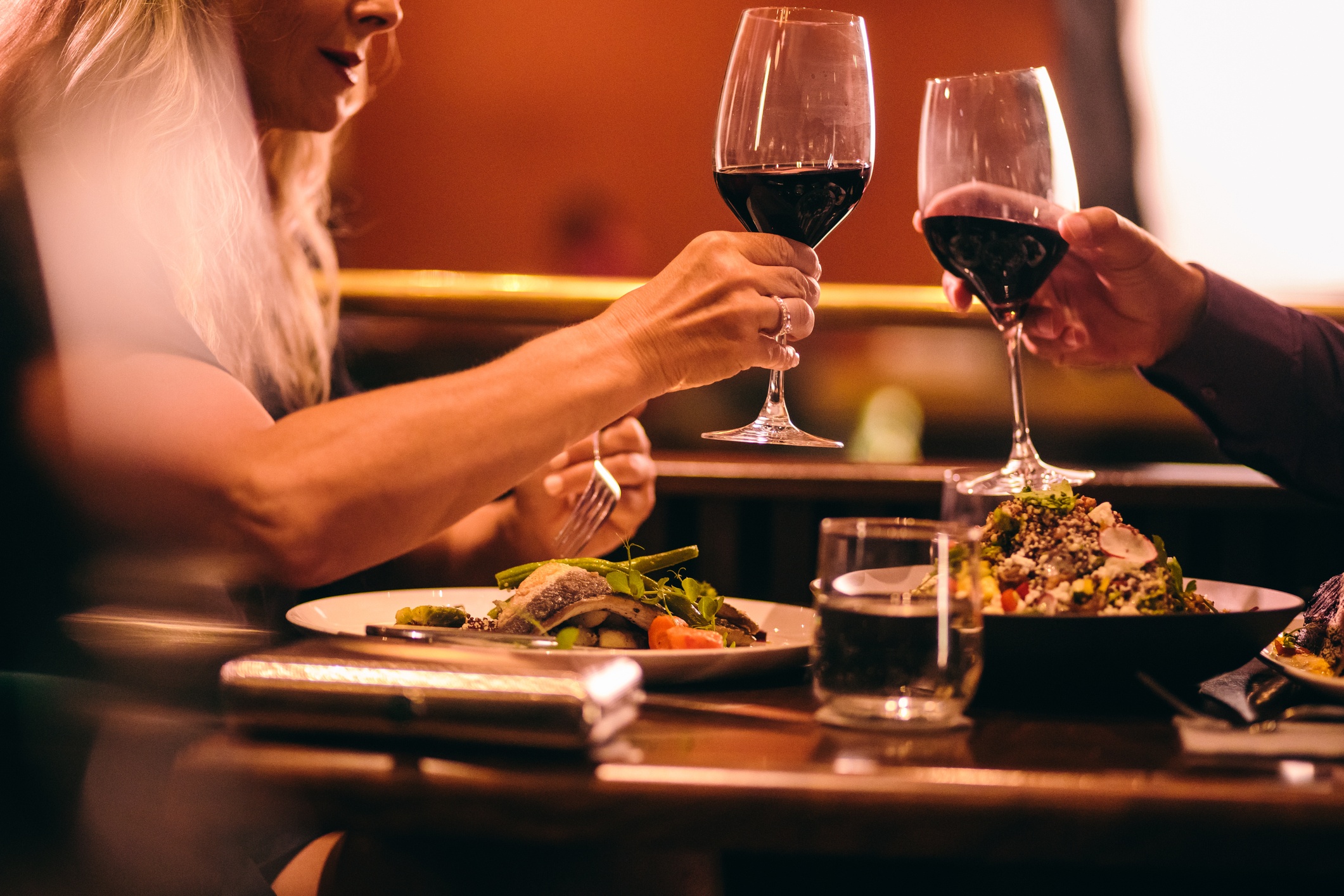 The culinary scene in Bozeman is nothing short of what you would find in larger cities. Fine dining, in particular, is full of diverse flavors, locally sourced food, and is prepared by amazing chefs who are happy to be living in a mountain town. In other words, "It's happening."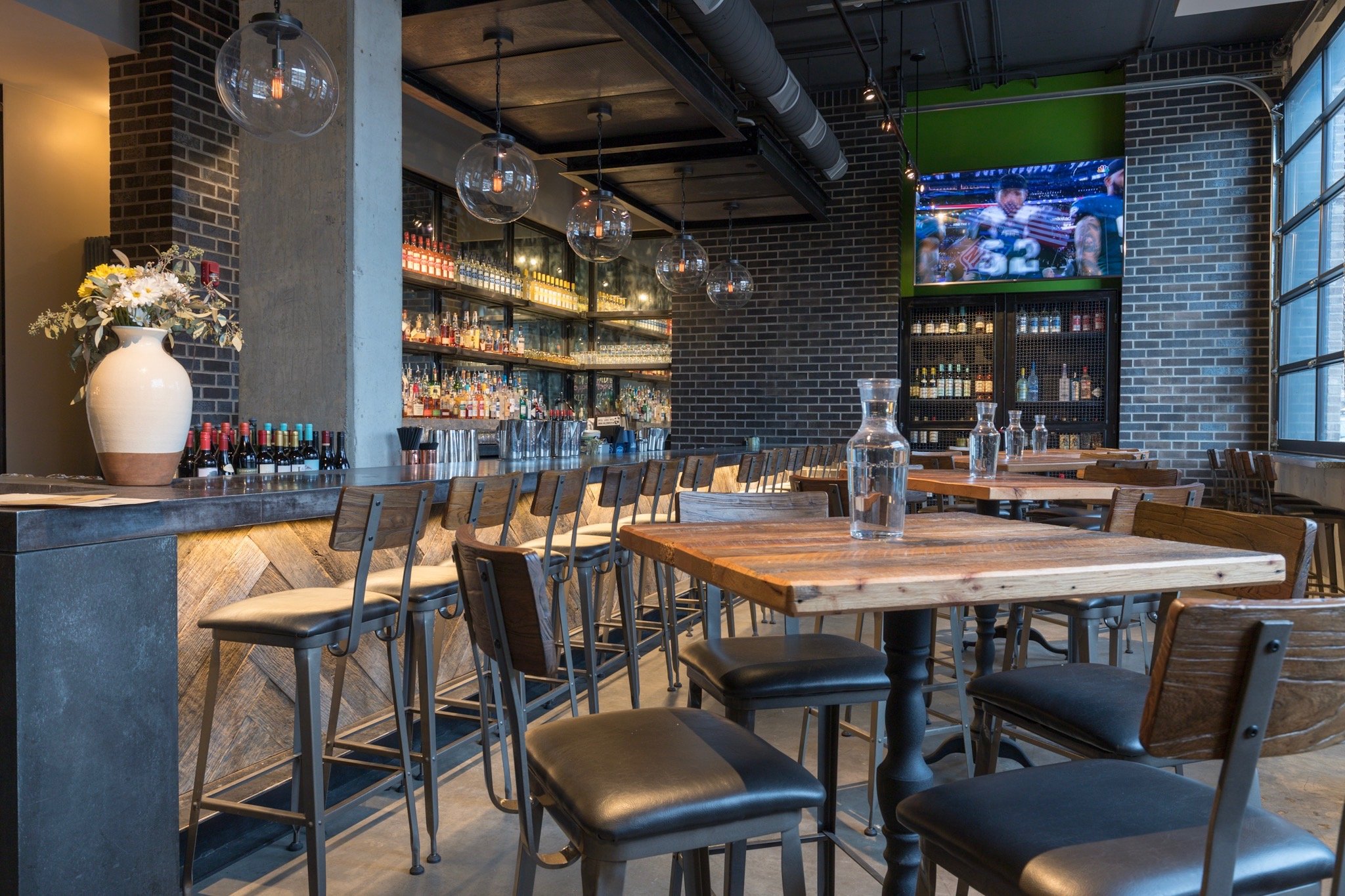 Photo by Urban Kitchen.
One of the newest restaurants in town, Urban Kitchen is quickly becoming known as one of the best. The dishes are varied in their influences, with things like vegetable or chicken and shrimp paella or Korean inspired Bulgogi grilled salmon with red cabbage slaw. For a richer option, try the Maple Leaf duck breast with stir-fry rice and yellow curry sauce. If you're an early diner, check out the Bar Bites menu served from 3pm-6pm daily.
A raw bar is a small restaurant or bar within a restaurant serving raw and cooked seafood and shellfish served cold. Feast serves up dishes like ceviche, oysters on the half shell, bison carpaccio or a shellfish feast. Their hot dishes are equally delicious; try their version of surf and turf served with elk chops and grilled prawns. The super lump crab cakes are rich and satisfying. End the meal with the carrot parsnip cake with lime cream cheese frosting.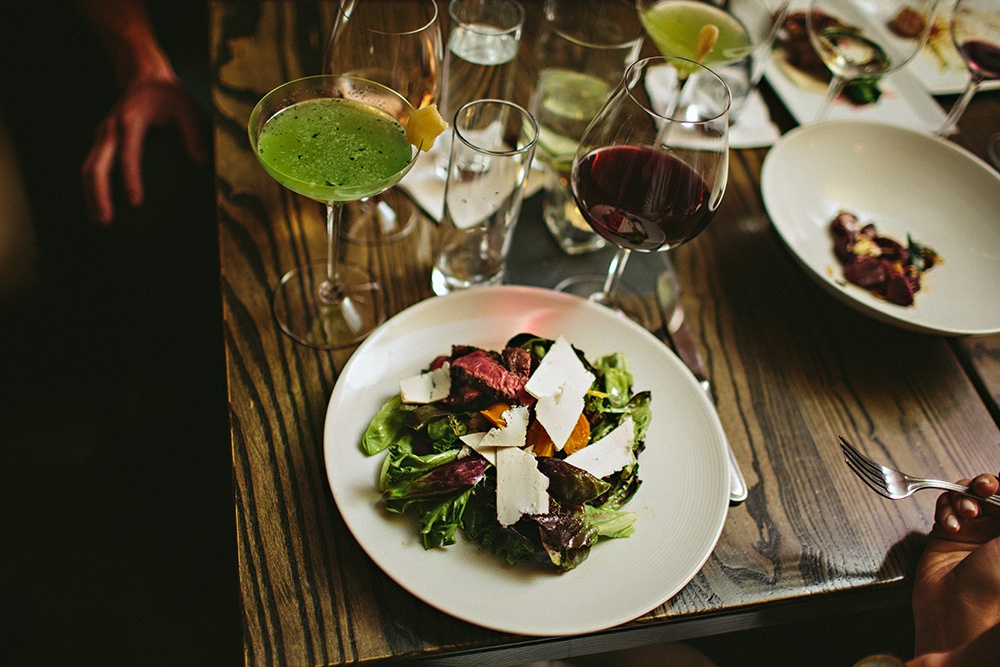 Photo by Plonk.
One of the first restaurants to take food, wine, cocktails and ambiance to the next level, it's still a favorite haunt for locals and visitors. Their creative use of vegetables accompanying the main dishes is impressive. Their house-infused liquors and fresh muddled herbs make drinks like the Cucumber Cilantro Gimlet, the Sage Margarita and the classic Gin and Juice some of the most sought-after drinks in town. During the summer months, patios in both the front and back are coveted spots. For special occasions, look into their private cellar, available for dinner parties up to 24 people.
A local favorite, Blackbird, books up fast so make your reservations early. Guests love the open kitchen with a large wood-fired oven for their bread and pizza. (Trust us, the crusts are amazing.) House-made pasta is one of the favored dishes, especially when accompanied by one of their unique salads, such as baby romaine with cucumber, radish, Hakurei turnip, hazelnuts and buttermilk dressing. Top of your meal with an old world wine from France or Italy.
Related - Where To Find The Most Popular Bozeman Pizza Restaurants
As the name implies, the fare at Open Range is a bit more hearty with big steaks, hearty salads and strong cocktails. The Shrimp and Grits are one of the more popular dishes with Creole seasoned shrimp, stone ground grits, roasted asparagus, Tasso cream and chives. The cocktails are infused with unique flavors and combinations, but if you're feeling adventurous go for The Dealer's Choice; whatever the barkeep selects!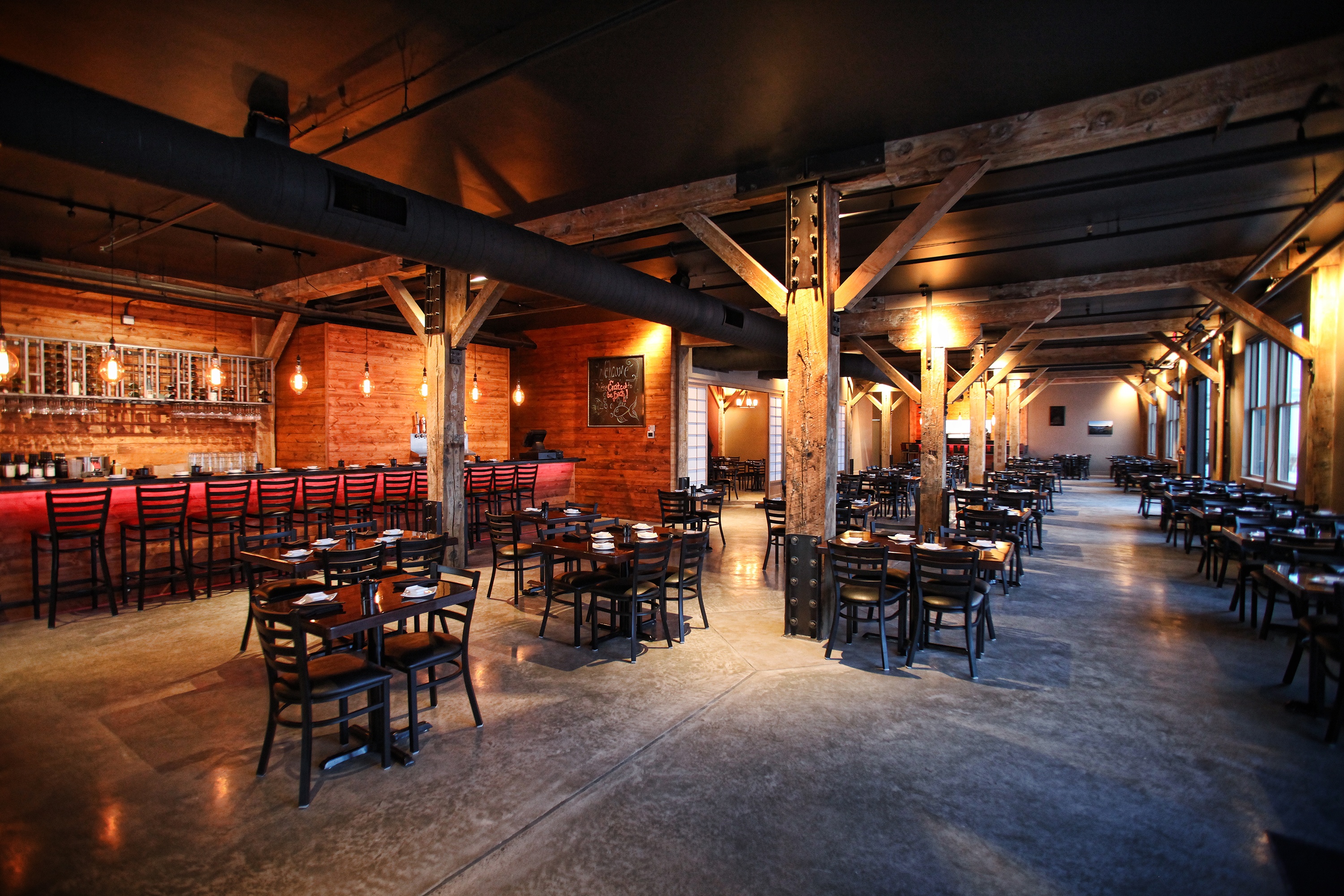 Photo by Seven.
Open for lunch, dinner, and catering, the menu at Seven is focused on Japanese flavors but has broad enough tastes for different palates. Sushi lovers won't be disappointed with the variety of specialty rolls. For those who don't care for raw fish, no worries, the Yakisoba and Udon noodle dishes are top notch. The teriyaki dinner is one of the more popular dishes, and the steaks, pork and ribs are all uniquely prepared with a Japanese twist. The restaurant is spacious, giving large parties ample room. For small, private affairs, reserve one of the Shoji rooms.
Related - 5 Amazing Sushi Restaurants In Bozeman
Still looking for something to whet your appetite? Go to www.bozemancvb.com for more options!
If you enjoyed this blog, take a look at some of our other related articles at Bozemancvb.com: