Bozeman's Best Spots for Mocktails & NA Beer
Thanks to the rise of health and wellness culture and a growing understanding of the dangers of alcohol, it's no longer unusual or a big deal to be sober, sober-curious, or simply take a break from alcohol for a day, a week, or longer. While some local bars and restaurants don't offer nonalcoholic options beyond the usual soft drinks and seltzer water, many places are finally catering to those who don't drink but want to feel included by offering at least a few nonalcoholic beers, wines, or cocktails. Luckily, if you're dining out in Bozeman, you'll be able to find at least a few excellent options for non-alcoholic drinks, including mocktails and non-alcoholic beer. Here are a few where a nondrinker gets to feel like part of the group.
Bozeman's best wine and cocktail bar also offers one of Bozeman's best selections of non-alcoholic drinks, including mocktails with cheeky names like "exploring the bush" and "phony negroni." They also offer several non-alcoholic beers, making it a great place to go if you're hanging with people who drink but don't feel like partaking.

Cheers to this comedy club that clearly wants people to feel just fine about not drinking tonight, thank you very much. They're not open for regular hours like a traditional bar, but they have events going on all the time, from comedy to improv shows to local student showcases. Last Best Comedy's small but mighty bar has a plethora of non-alcoholic options, from non-alcoholic beer to Yerba Mate and CBD-infused mango seltzer. They also offer several lovely non-alcoholic cocktails. So don't be shy about joining your friends down under (literally, the place is underground) for a show and a drink.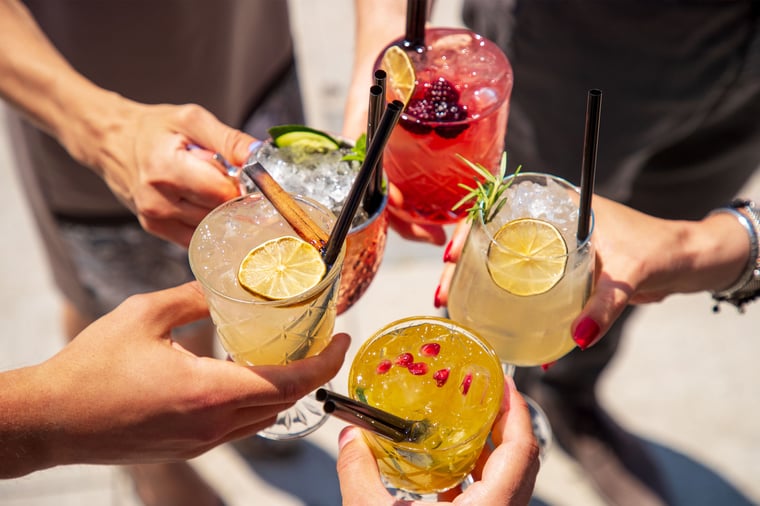 The Rib & Chop House offers a respectable menu of creative cocktails that shows they want more than just a nod to the sober set. The Geneva Mule--a nonalcoholic take on one of Bozeman's favorite drinks, the Moscow Mule--looks especially yummy.




A Bozeman restaurant staple, Ale Works offers a rotating Athletic Brewing special, kombucha, and other refreshing non-alcoholic options, including several mocktails.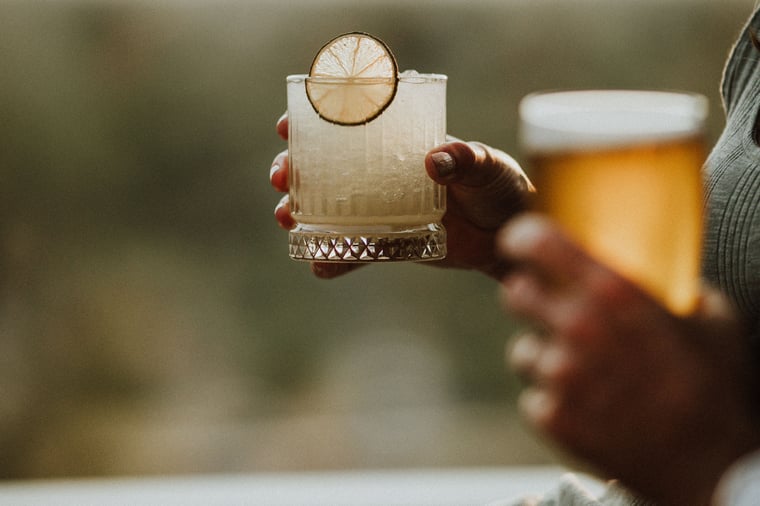 Both of these locally-owned staples offer several excellent nonalcoholic options on their extensive beer menus, and we'd be surprised if other breweries didn't have at least one or two options for n/a beer drinkers, too.
This isn't a complete list of places that offer mocktails, n/a beer or other non-alcoholic options: many other local establishments such as Revelry, Bourbon, Wildrye Distilling, Tanglewood and Nordic Brew Works don't explicitly list mocktails on their menus, but we have it on good authority that if you ask, they have at least one delicious option.
The good news is that the world is finally warming up to the fact that many people drink infrequently or not at all. Even if you're visiting a local bar and you don't see nonalcoholic cocktails offered, it doesn't hurt to ask.
Whatever you do, don't let not drinking discourage you from going out on the town in Bozeman. You're likely to find something on the menu that will make you feel like a grown-up while you're abstaining, and if not, there's always a Shirley Temple.

Thirsty for even more information about Bozeman? Visit our travel blog to read about the most current and interesting updates!
If you enjoyed this article, check out our related blogs:
In our never-ending quest to keep up with all things new in Bozeman, we have been producing content for years and can't possibly update every blog when new businesses open or existing businesses close. Please reference the publish date and do your own due diligence when making plans.