The Best Breweries in Bozeman, Montana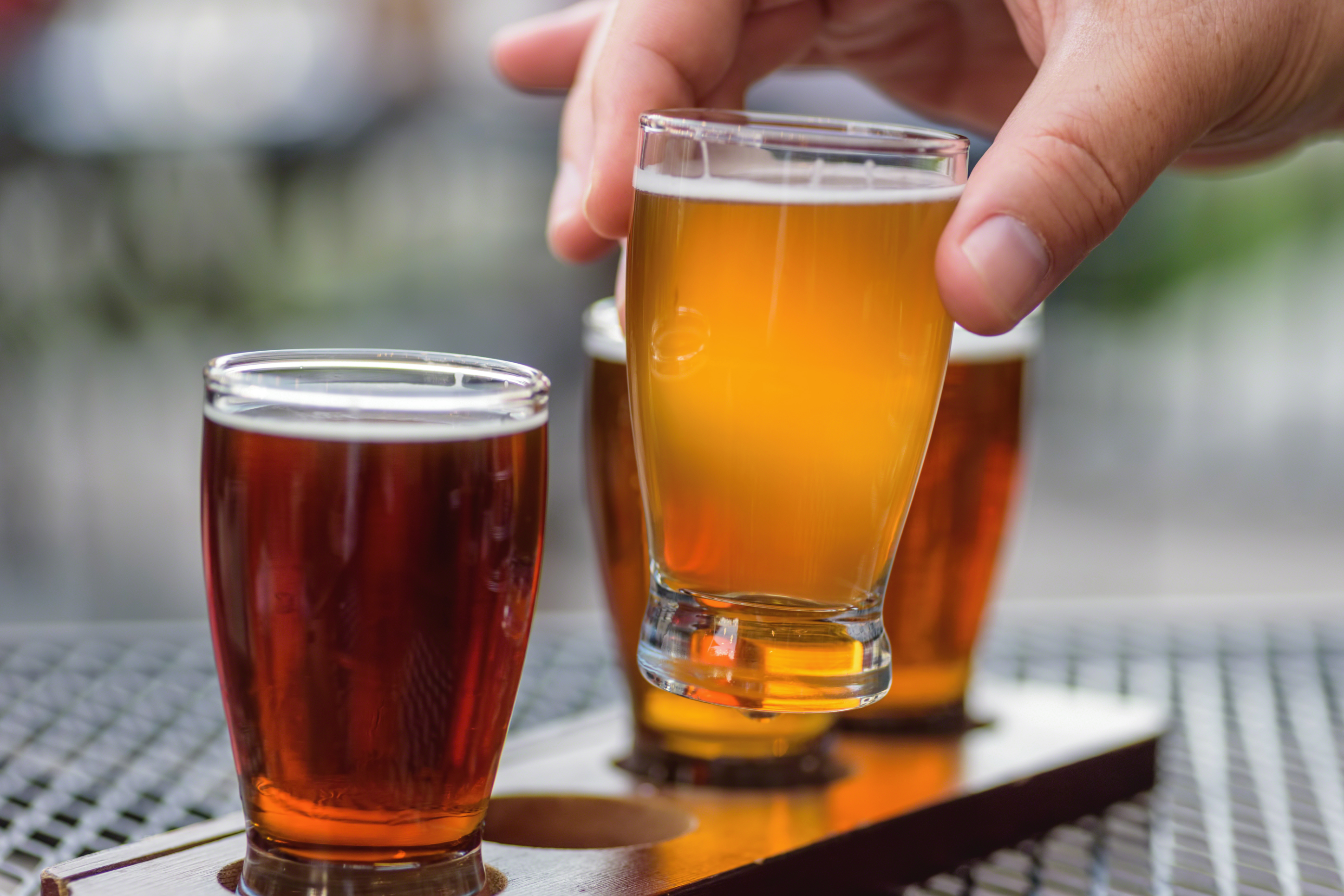 Brewing beer in Bozeman is not a new trend. The roots of Bozeman's brewing industry date back to 1867 with Jacob Spieth and Charles Krug operating the Spieth and Krug Brewery which was later purchased by Julius Lehrkind, a German immigrant, in 1895. Nonetheless, these days breweries are hoppin' spots in Bozeman. Bozeman is currently home to nine breweries with more in Belgrade, Big Sky and other surrounding areas. In Bozeman, breweries are the go-to after a day of skiing, hiking or exploring the city for a beer and some local eats. So, which breweries should you check out while in Bozeman? Here's a quick breakdown of all the best breweries in Bozeman, Montana to help you make your decision.
Bozeman Brewing Company
The oldest of the breweries in Bozeman, Bozeman Brewing Company has been brewing beer since 2001. Located in the Bozeman Brewery Historic District, their tasting room is certainly a local's hangout. Their most popular beer is the Bozone Amber, which you can find at most bars and restaurants around town. It's a beer-only room, so it's perfect for a post-powder day beet or a pre-dinner warmer.
Nordic Brew Works
This eclectic brewery is the newest addition to the Bozeman scene, located in The Market at Ferguson Farm on Bozeman's west side, a trendy new compound of restaurants, retail and other businesses. They offer a variety of rotating, internationally-inspired beers, such as the Mystery Train Vienna Lager and the Ludicrous Speed Schwarzbier, in addition to several kinds of IPA. Grab a flight so you can try a bit of everything before you delve into a wood-fired pizza. Whatever you choose, be prepared to settle in and hang out for a while.
Bridger Brewing
Bridger Brewing is located right across 11th Street from the Brick Breeden Fieldhouse. They feature some classic beers and what many argue is the best pizza in town. It's popular hangout for MSU students or anyone attending events at the Fieldhouse. Try out their Vigilante IPA or the Ghost Town Coffee Stout. If you want something a little lighter, the Mad Mile and the sour, fruity Comeback Gose are great, too. Bridger Brewing is a lively, family friendly spot, and a favorite for before and after sporting events at the university.
MAP has, hands down, the best view of all breweries in Bozeman. It sits along the west shore of Glen Lake and the East Gallatin Recreation Area with a stellar view of the Bridger Mountains in the background. During the summer you can rent paddle boards nearby and spend a few hours cruising around the lake and, of course, finish with beers on the patio. They also serve some killer pub food, so it's a popular spot for lunch and dinner as well. Because of its popularity, tables can fill up quick, so make sure to get on their online wait list plenty early. Be sure to try local favorites like the Midas Crush IPA or the Party Lager.
Mountains Walking Brewery
Also located in the Historic Bozeman Brewery District, Mountains Walking features a large range of classic and experimental beers. You'll always find several hefty double-IPAs, along with unique seasonal beers. For example, they currently have a rotating suite of sweet beers like Black Current Cheesecake Sour and a Cookies & Cream stout. Their beers are inventive, and the ambience is a mix of cozy and trendy. Fermented crust wood-fired pizza makes a menu powered by savory melted cheese, and you can taste the impact of their hand-built wood burning oven on the whole array of food offerings that pair perfectly with handcrafted brews.

Union Hall Brewery
Daily specials, a unique blend of flagships and rotators, and a food menu worthy of attention await at Union Hall Brewery. Located right on downtown Main Street, it's any easy stop while you shop or bar-hop on an easy Saturday. The inviting space exudes warmth and a sense of community. It's a newer brewery with an old-school feel that's inspired by Bozeman's brewing roots. Plus, their sandwiches and tacos nicely complement the beer, making it an all-in-one location.
Outlaw Brewing
Outlaw is located a little off the beaten path behind Target and Bob Ward's on North 27th Street. It sits at the edge of a neighborhood and has a very local, family-friendly feel. The beers are great, including their Pot Shot Pilsner and Hop Mullet IPA. In the winter the Gambler Amber is great after a day shredding Bridger Bowl. If you are feeling strong, hop on the pull-up bar to earn a free beer during Tough Guy/Gal Tuesday. In the summer, enjoy their outdoor patio in the sun, snack some free popcorn, or hit up whatever rotating food truck is currently parked onsite.

Bunkhouse Brewery
Bunkhouse is located right near campus and around the corner from Bridger Brewing. They focus on bringing back an older style of German brewing while still producing popular beers. Check out the Pamplemousse "Grapefruit" Wheat or the traditional Czech dark lager, Frank's 12 Degrees. You can easily add this on to a brew tour that includes Bridger Brewing, or just stop in to check out their weekly specials like community pint nights on Tuesdays or $3 off growler fills on Thursdays.
If you're looking for something a bit sweeter (and gluten-free), Lockhorn Cider House brews some delicious pomme-based alternatives to beer. Their slightly sweet Grapefruit Mint Cider is a huge hit, and the Hot Spiced Cider is a winter favorite. Located on the eastern edge of downtown on south Wallace, Lockhorn has a very chill atmosphere with board games and indoor and outdoor seating. Furry friends are welcome on the outdoor patio as well.
Notable Taprooms
Looking to try some brews from a variety of local and regional breweries? Check out some of Bozeman's best taprooms, including:
SHINE Beer Sanctuary + Bottle Shop
If you enjoyed this blog, take a look at some of our other related articles at Bozemancvb.com:
In our never-ending quest to keep up with all things new in Bozeman, we have been producing content for years and can't possibly update every blog when new businesses open or existing businesses close. Please reference the publish date and do your own due diligence when making plans.