What Makes Downtown Bozeman the Best Downtown in the Northwest?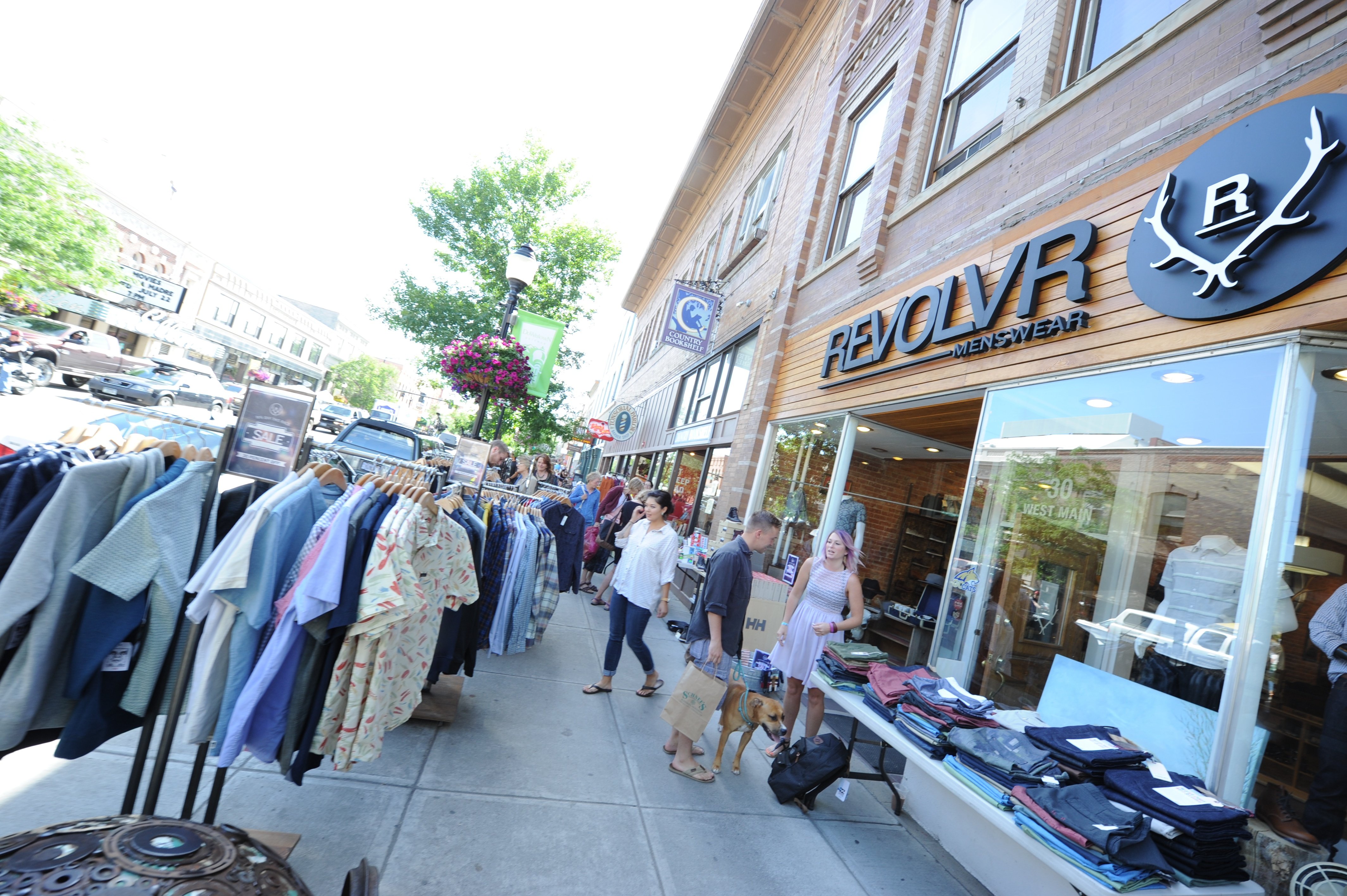 As they say, there's nothing so certain as change, and as with most mountain towns in the west, change has altered the original landscape. While that trend is no different here, downtown Bozeman has done a great job of mixing its authentic western charm with a contemporary culture giving it both an upbeat vibe and a down home feel.
Places to Shop
Next up, clothing. You'll find men's fashion at Revolvr, fine women's clothing at Meridian Boutique, western wear at Head West and we consider Schnee's to be the best shoe store in Montana. (Bonus; they also carry hunting gear! Are you seeing the western but contemporary trend emerging?)
Book nerds take note. There are two great bookstores, both locally owned, and just a couple blocks apart. Country Bookshelf purveys new books and Vargos Jazz City and Books specializes in used. Both stores are extremely knowledgeable and helpful. Looking for recommendations? The Staff Picks don't disappoint.
Speaking of used; antique fanatics, thrift store junkies and used clothing connoisseurs will find plenty of options to search for those rare treasures. East Main Trading Co. has everything from saddles and boots, to furniture, books, clothing and fine china. Downtown Antiques takes eclectic one step further with fishing lures, cast iron pans, antique doors and jewelry. If you love thrift stores, peruse through Sacs Thrift Avenue or The Salvation Army, and look for hip re-sale clothing at Catwalk.
Long-standing establishments with essential items are also part of the mix. Carter's Boots and Repair carries new and used boots, shoes and accessories as well as being one of the last remaining shoe repair shops. Owenhouse Ace Hardware isn't just your normal hardware store. They have an incredible kitchen line and a full-service retail bike shop. For snacks, lunch or a basketful of groceries, Heebs East Main Grocery is a long-standing local favorite.
There is no shortage of specialty shops in Bozeman. Cactus Records, in business since the 70's, has new and used vinyl, CD's, gifts, apparel, body jewelry and concert tickets! Vino Per Tutti boasts a wine selection for every budget and palate. The Spice and Tea Exchange will certainly brighten up your taste buds, and your furry friends will love the homemade dog treats at Dee-O-Gee.
For the outdoor enthusiasts, Chalet Sports, Bangtail Bikes, and World Boards sell more than just skis, boards and bikes; you can get skateboards, rollerblades and all sorts of outdoor accessories. Fly-fishers can stock up at The Bozeman Angler.
DINING OPTIONS
Let's start with everybody's favorite topic, food. For an iconic restaurant, try the Western Cafe, which has been around for the better part of a century and has no plans of going anywhere. Here you'll find comfort food like chicken fried steak, biscuits and gravy, or their famous cinnamon rolls. Walk a few blocks down the street, and there are dinner options that rival an urban city. Much of the food is locally sourced, and the mixologists create some amazing libations. Check out PLONK, Blackbird or The Emerson Grill. Looking for a traditional Montana bar? Visit The Crystal Bar, Haufbrau, or Eagles Club— you might even hit an open mic night or local band for some evening entertainment.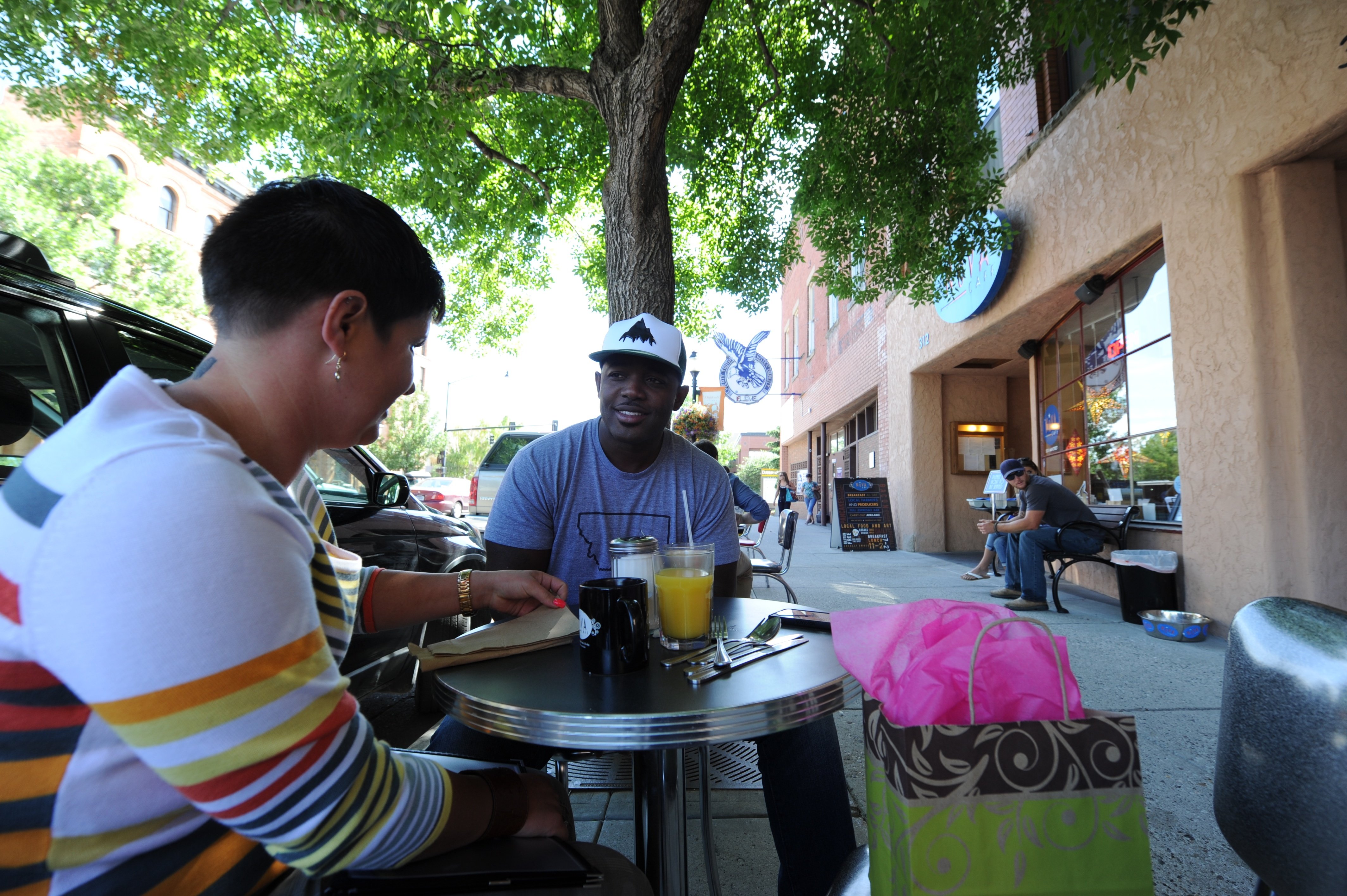 Arts & Culture
If you're looking for arts and culture, there are 22 Art Galleries, plus outdoor installations and murals located throughout the downtown. Renovated theaters such as Ellen Theater, Emerson Cultural Center, and soon to be renovated, Rialto Theater, host film, music and theater for organizations such as Bozeman Documentary Series, Bozeman Film Society, Bozeman Symphony, Montana Ballet Company.
Relaxation
Need a little pampering and relaxation? Try Loft Spa, featuring a hammam; a Turkish bath consisting of a steam room, dry sauna and cold plunge. Sage Spa carries their own all natural product line, and Indira Spa and Wellness brings together traditional spa services and classes such as nutrition and skincare.
Local Events
If we haven't yet convinced you, consider visiting during one of the many downtown events.
Music on Main takes place downtown every Thursday from the end of June until mid-August. Sweet Pea Festival, now going into its 40th year, is a family-friendly celebration of the arts and Run to the Pub draws participants from across the country for a chance to win a trip to the Dublin Marathon.
Keep in mind; this list is just a sampling of the diverse entertainment options. And while the entire downtown is walkable, the list stretches beyond Main Street. You'll find museums, Montana State University, and more beautiful rivers and mountain ranges than you could ever explore.
If you enjoyed this article, check out our related blogs:
In our never-ending quest to keep up with all things new in Bozeman, we have been producing content for years and can't possibly update every blog when new businesses open or existing businesses close. Please reference the publish date and do your own due diligence when making plans.