What Makes Bozeman's Downtown the Best in the State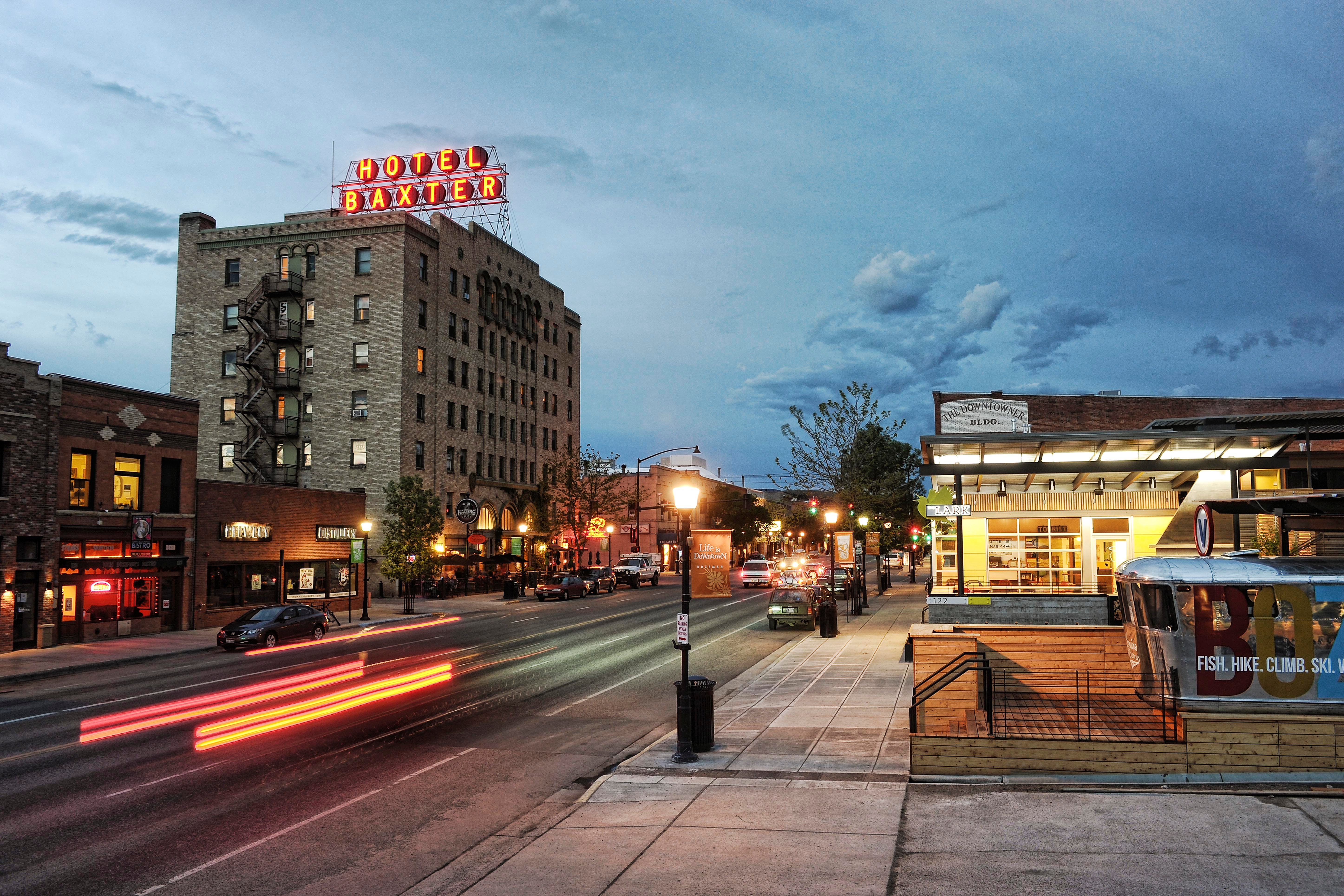 The Downtown Main Street is an eclectic mash-up of historic, old western architecture and modern, remodeled spaces. A bootmaker's shop across the street from a new karaoke bar; an old book store next to Athleta. It's always busy, giving it a more urban feel, but simultaneously clean and well-kept. Strolling down the sidewalk, you'll encounter cowboys, hippies, ski bums and families of tourists from all over the country. You'll see it all in Bozeman's downtown, with a dense cluster of dining, shopping and entertainment. In other words, downtown Bozeman is a life force.
The Main Street Historic District runs from Rouse Avenue to just west of Willson Avenue, with the Bozeman Public Library (well-worth a stop) and the Gallatin History Museum anchoring each end. The whole of the district is walkable, which makes for a lovely day of perusing stores and enjoying delicious food. In addition, residents appreciate the access to local services — many people who live and work here rarely have to leave the area.
Here are the things we love about downtown Bozeman (and we're sure you will, too).

A Foodie Heaven
Food lovers are pleasantly surprised to find there's more than just meat and potatoes in Bozeman. (Although the meat and potatoes here are exceptional — think locally-sourced elk and bison that's full of flavor.) You'll find a diverse selection of restaurants, from casual classics such as Burger Bob's or upscale favorites like Blackbird. Dozens of new global restaurants have made their way to Main Street in the past year, like Hooked Sushi, Tanoshii and Red Sugar Dim Sum.
During the summer, patio dining is plentiful and lovely (along with the people and dog watching). And during the winter months, you'll find families and friends huddled together after a day of adventuring, warming themselves with good food and lively conversation. If you enjoy craft beer and cocktails, you'll have plenty of options, including one of Bozeman's distilleries, Bozeman Spirits, and its only cider house, Lockhorn Cider.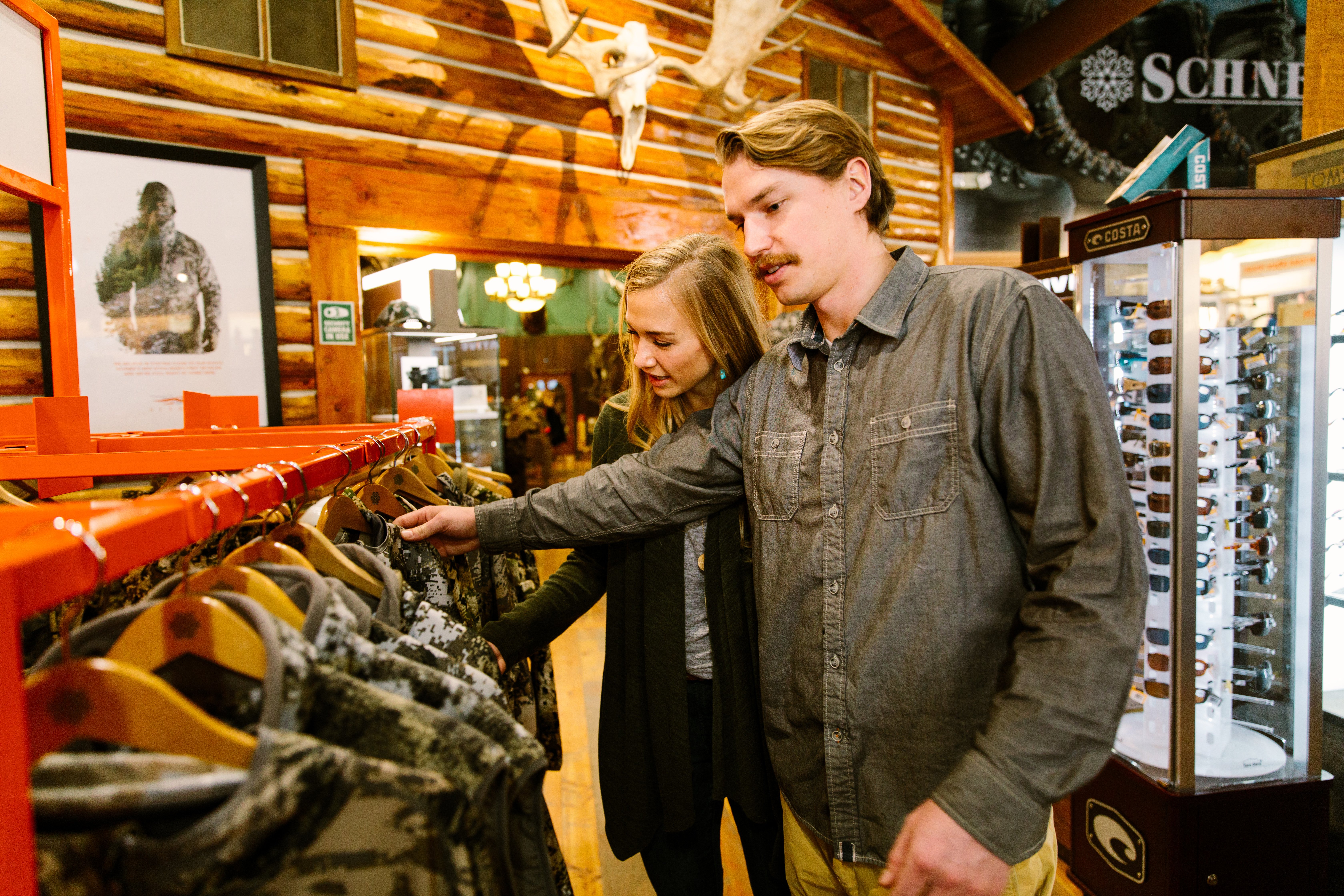 Local and National Shopping
Retail therapy reaches a whole new level on this main street. With over 20 art galleries (including retailers who sell local work), the array of art is impressive. You won't wander far before reaching a local boutique, all of which are worthy of exploring. From locally-owned outdoor retailers such as Bangtail Bikes and Chalet Sports to national brands like Lululemon and Athleta, you can equip yourself for almost every adventure within just a few blocks. And, for those who enjoy finding those rare treasures, Head West, Downtown Antiques, Sak's Thrift Store, and East Main Trading Company are great fun.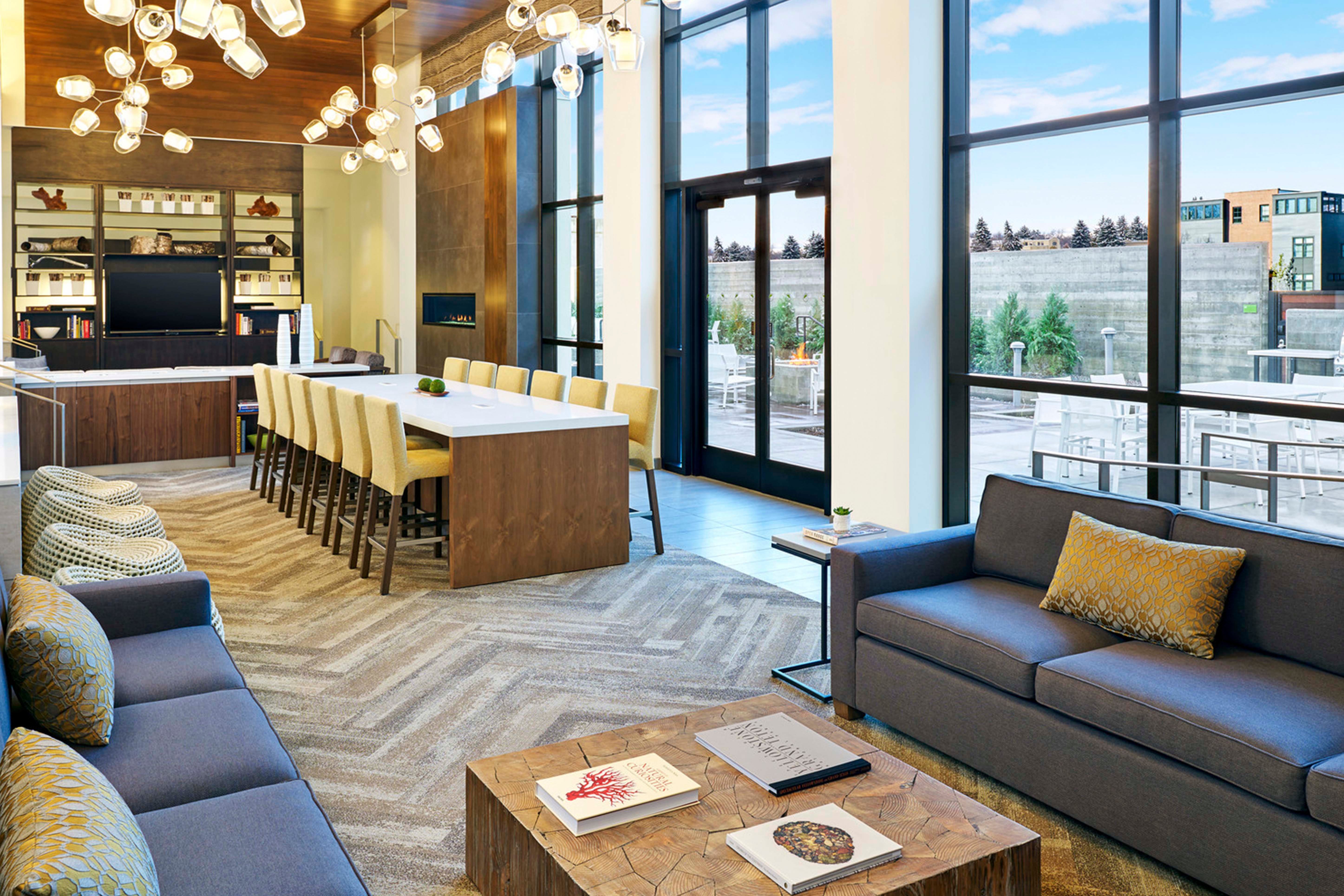 Funky, Boujee and Budget Hotel Options
Lodging options are top-notch when you stay downtown. Icons such as the Lewis and Clark Motel and the newly renovated Kimpton Armory Hotel have turned past treasures into modern comforts, both at different price points. The Lark and the Element Bozeman are contemporary options. Bozeman's Western Heritage Inn is old-school Bozeman at its finest; comfortable, welcoming and budget-friendly. The Treasure State Hostel is an excellent option for low-key travelers. Newly opened, the AC Hotel Bozeman and Residence Inn are bringing the national Marriott brand to the list of accommodations.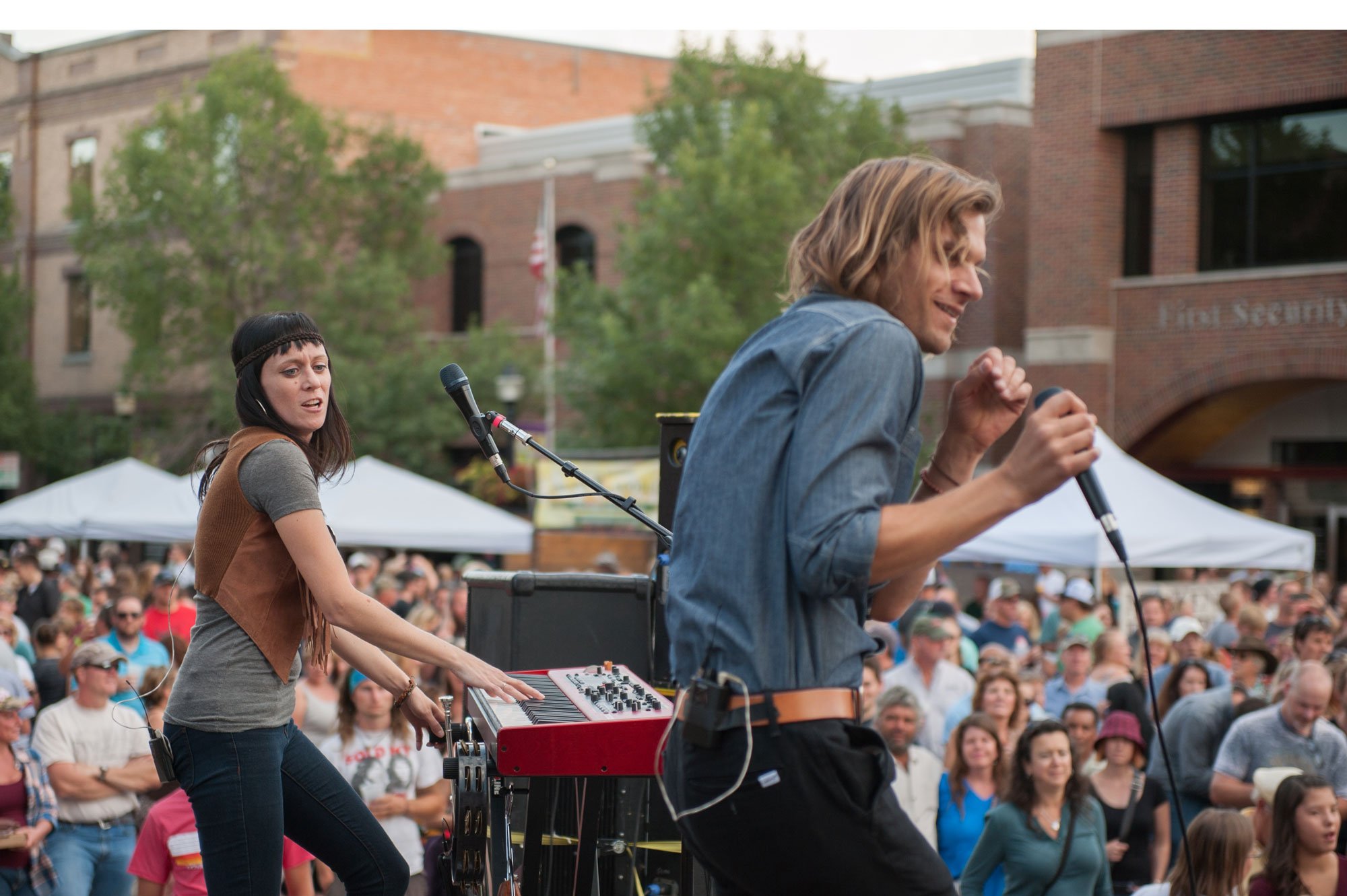 A Big-City Music Scene
Downtown Bozeman is rich with live music, theatre, workshops, and performances. The renovated Ellen Theatre is host to film festivals, live theater, and other community events. It is an incredible venue worthy of exploring on its own, not to mention the talent that comes through. The Willson Auditorium and the Emerson Cultural Center, both former elementary schools, host various classes, workshops, music, and film. The Rialto, another newly renovated theater, also hosts killer concerts, with a state-of-the-art sound system and a skylight room for private events.
Outside of designated music venues, you'll also find live music at a downtown bar almost every night of the week. On the skirts of downtown, you'll find grungier spots like the Haufbrau and Bozeman Taproom that host local and traveling musicians regularly.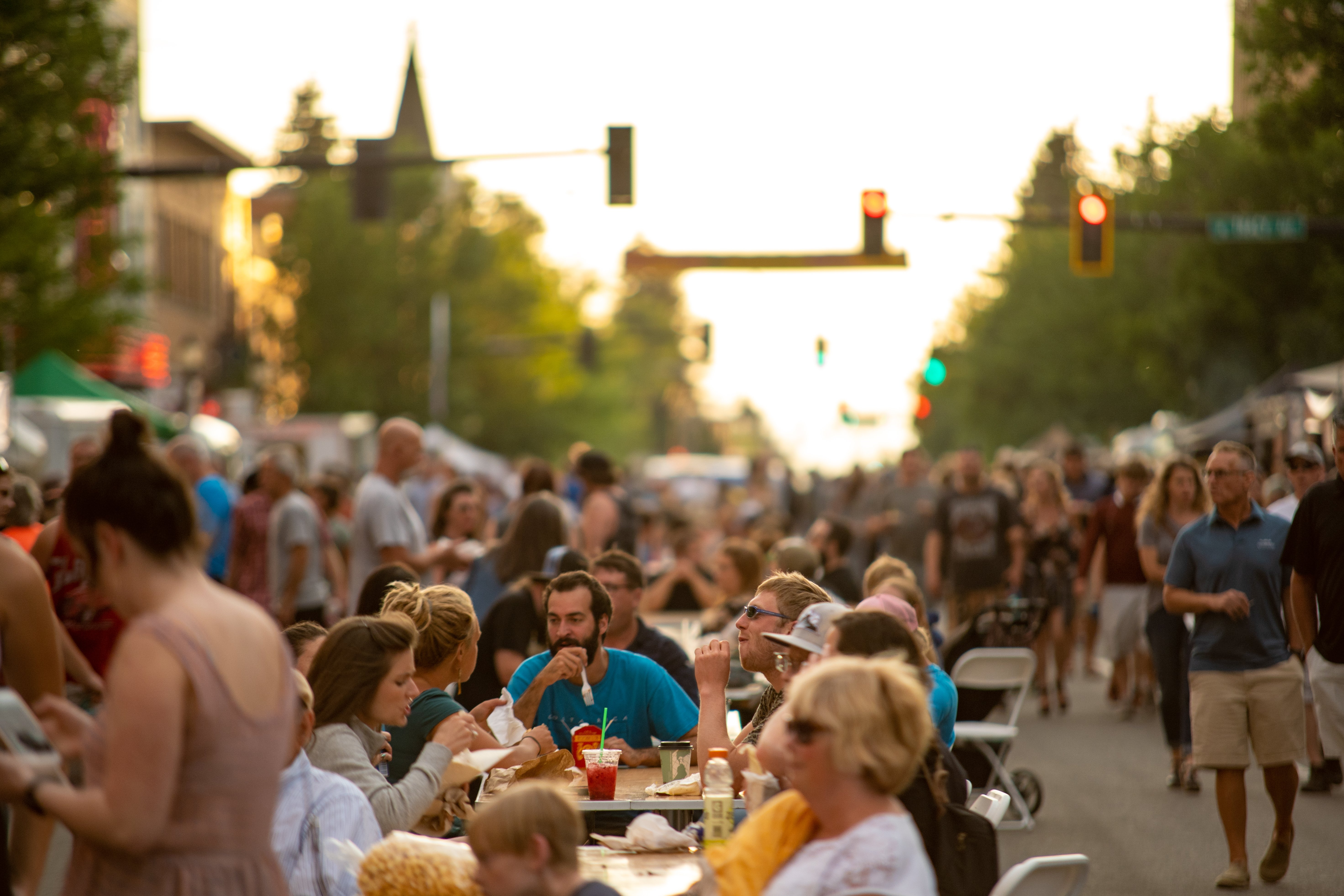 Year-round things to do
A tight-knit community, Bozeman's event calendar is busy year-round. These events breathe life into many a weekend, and during the warm weather, even weeknights! Summer is jam-packed with Music on Main, a weekly concert series, Sweet Pea festivities such as Bite of Bozeman and the parade, a Cruisin' on Main car show, art walks, and Crazy Days Sales. During the winter, Ladies Night, the Christmas Stroll, and the Winter Farmer's Market are all local favorites.
Once you experience the dynamic vibe of downtown Bozeman, it's hard not to fall in love with this iconic little mountain town.
If you enjoyed this blog, take a look at some of our other related articles at Bozemancvb.com:
In our never-ending quest to keep up with all things new in Bozeman, we have been producing content for years and can't possibly update every blog when new businesses open or existing businesses close. Please reference the publish date and do your own due diligence when making plans.