The Downtown Bozeman Association; A Thriving Force
The Downtown Bozeman Association, one of the entities in the Downtown Bozeman Partnership, has spent the past forty-three years working tirelessly to promote downtown as a center of business, culture, and entertainment. They have created activities and events to help build a strong community and contribute to the growth and vitality of downtown, and their success is wildly evident. Hailed as one of the best in the state for shopping, dining, and live entertainment, Bozeman's downtown is thriving.
On any given night, you'll find live music, film, and theater. In addition, events such as the Christmas Stroll, Restaurant Week, Crazy Days, Art Walk Series, Music on Main, Cruisin' on Main Car Show, and Ladies' Night all draw the community and visitors together. And you're sure to find continuous treasures at the unique shops and boutiques. Visit Bozeman sat down with Ellie Staley, Executive Director, to learn more about what makes this historic gem so successful.
VB: Downtown Bozeman Association has continued to be a driving force in welcoming businesses to a vibrant downtown. What has brought these diverse business owners together most successfully to create a thriving commercial environment?
ES: The biggest reason is such a great diversity of businesses. For the past 30 years, there has really been an entrepreneurial spirit. When I moved here in 2000, you could feel it; the idea that you could be in this community and be a pioneer, to bring a new idea, niche business, or passion to something, and I still have that feeling today. It's different, the community has changed, but there is still room for unique ideas. That passion and spirit still exist today and are the catalyst behind business owners' constant 'cool factor' energy to have niche businesses and services you can only get here.
Although that comes with ups and downs, we have a natural evolving evolution of businesses. That always stays the same; every year, we see a handful of companies come and go, but all are a product of the times.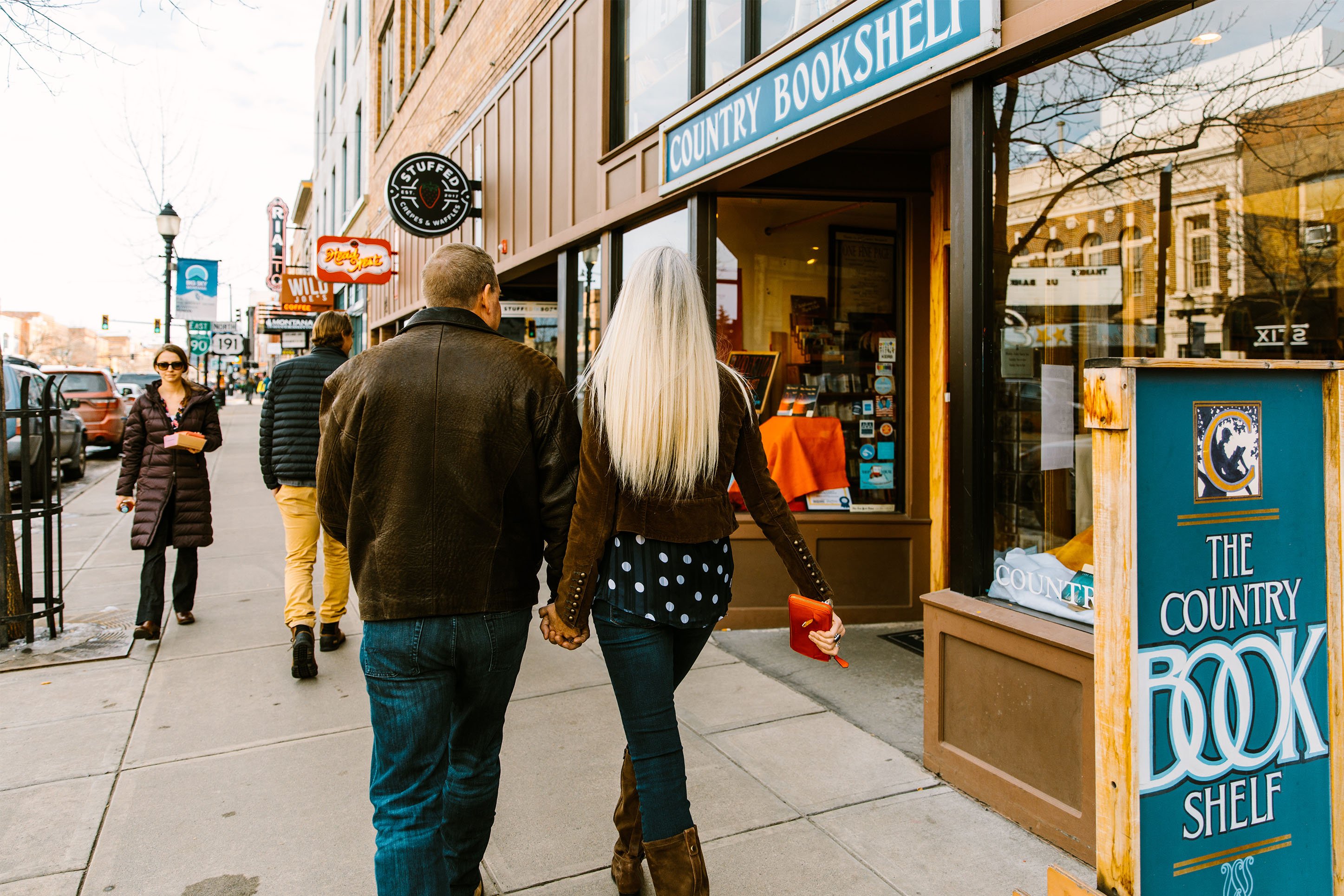 VB: Over the years, your events have continued to gain popularity, attracting residents and visitors to the downtown area. What do you attribute to that, and how do you see the future of these events?
ES: Over the years, we have seen local events go up and down. We have seen attendance grow relatively steadily, but we don't see them getting out of hand. Here's why, while we've seen a lot of growth, we've seen a lot of localization of events. So, there are more things for people to attend these days. It's a great thing for everyone, and everyone benefits. As attendance at local increases, so do the more prominent music festivals and such, so there's something for everyone. For example, we have more and more music festivals, which is excellent for access to live music, but also a reminder of how important localized events like weekly music events, summer sales, and local events that are free and accessible to everyone are. These localized events aim to bring the community together; they are not intended to be large events but rather free, open to the community, and accessible to all.
Bozeman is not really about the biggest, next-best thing; it's making sure we have events for community members to gather. We're putting our energy and time toward the tradition of free, organic community events – places for people to gather, and that's what matters.
As attendance has grown, we've gone from zero security to working closely with the police department. Now, we have a robust safety and security plan, working with a security company. As events continue to grow, the program will also continue to grow.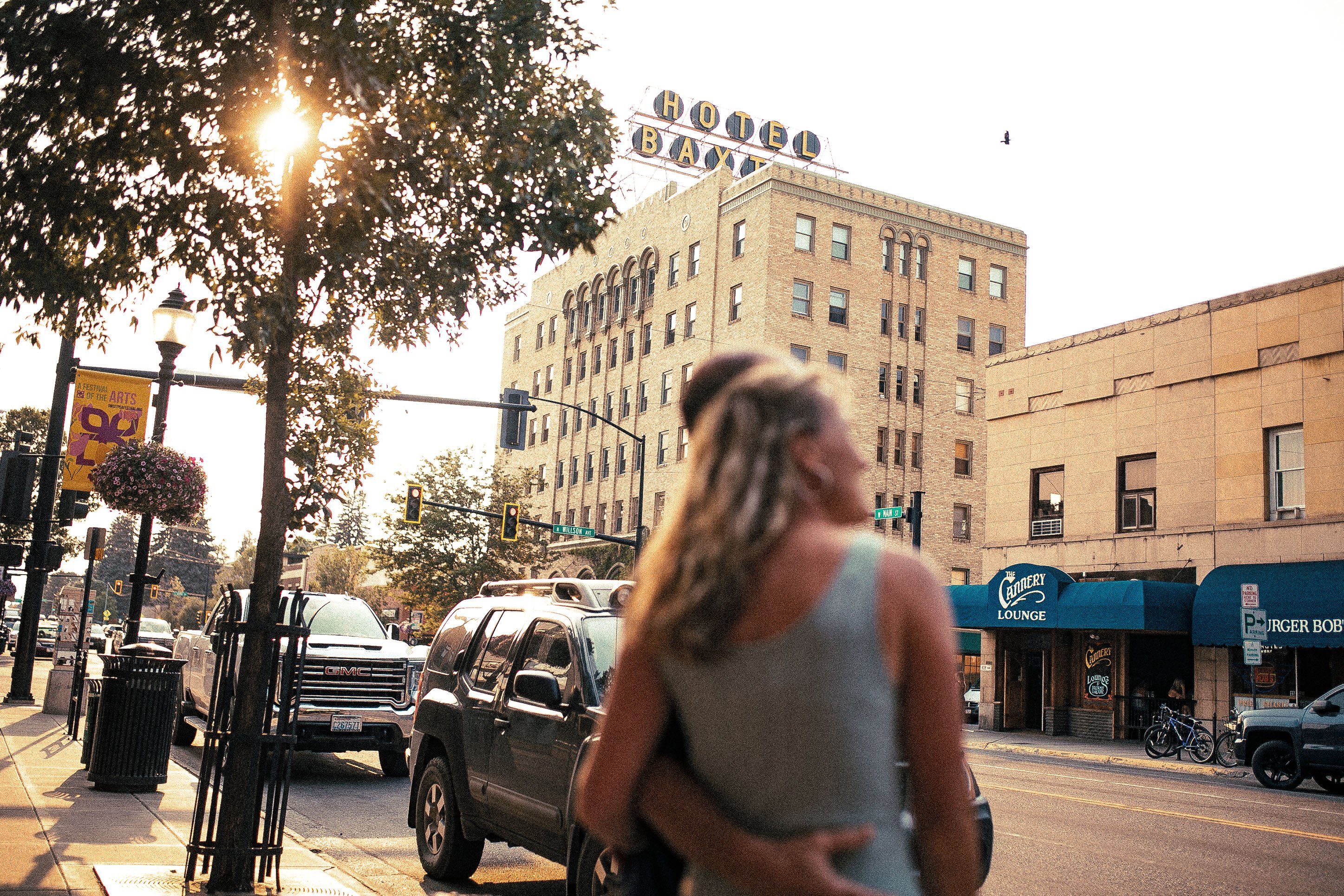 VB: What has been the most significant evolution of the Association over your tenure?
ES: We've experienced a little bit of everything downtown every time we seize those changes and adapt. For example, we had heavy growth in the 90s and combated that by replacing sidewalks and light poles and implementing streetscape improvements. Then, we had a massive explosion, then a significant recession, early 2000-2010, so we implemented grant programs to help people after the explosion, to implement e-commerce, and to offer localized support.
The most recent situation of COVID-19 left businesses truly figuring out how to reinvent themselves post-COVID, with e-commerce sites and massive staffing issues (the biggest I've ever seen in 23 years.) We've seen a lot of localized growth and had to figure out how to take care of our new residents. Not to mention inflation, production, and supply lines. Businesses are still struggling to get saleable goods.
VB: Anything else you would like readers to know about the future of downtown Bozeman?
ES: I am a "cup full" person: through the ups and downs, I never question that downtown Bozeman will always be just fine. We're strong; we have the ability to really reinvent ourselves when we need to. Downtown Bozeman is incredibly resilient in good times and bad. We had the busiest summer ever in 2021, the busiest on record, but it was probably the most challenging time for business owners. But businesses are really great at adapting to the times. That's what's going to get us through and keep us strong.
Watch for the next big Downtown Bozeman event, Restaurant Week, April 24-30. This 7-day event will be filled with good eats and drinks, off-menu specials, exclusive dining experiences, and chances to win fabulous prizes from local sponsors!
If you enjoyed this blog, take a look at some of our other related articles: