Relaxing Hot Springs Near Bozeman, Montana
In Bozeman, winter won't stop you from spending time outside. You'll have unmatched access to downhill skiing and snowboarding, Nordic skiing, snowshoeing, snowmobiling, ice climbing, ice skating, and, yes, even some winter fly fishing. And when you're done, you'll be able to warm back up and relax outside in one of many hot springs in the area, all within an hour's drive from Bozeman. Soak up the healing, mineral-rich waters at one of these hot springs near Bozeman, Montana.
Bozeman Hot Springs

The closest of all the hot springs to downtown Bozeman, Bozeman Hot Springs is located along Highway 191, along the route to Big Sky Resort. Bozeman Hot Springs features a large indoor pool, hot tubs, and even a cold tub to help with muscle recovery. The one-of-a-kind feature here is outside, with beautifully lit pools, artful rock fixtures, fire pits, places to reserve for parties, and a stage for entertainment. Bozeman Hot Springs also offers a spa and fitness center for those looking to get a little gym time in or relax even more at the spa. With so many activities and pools, you could easily spend a day here sweating it out and rejuvenating.
Chico Hot Springs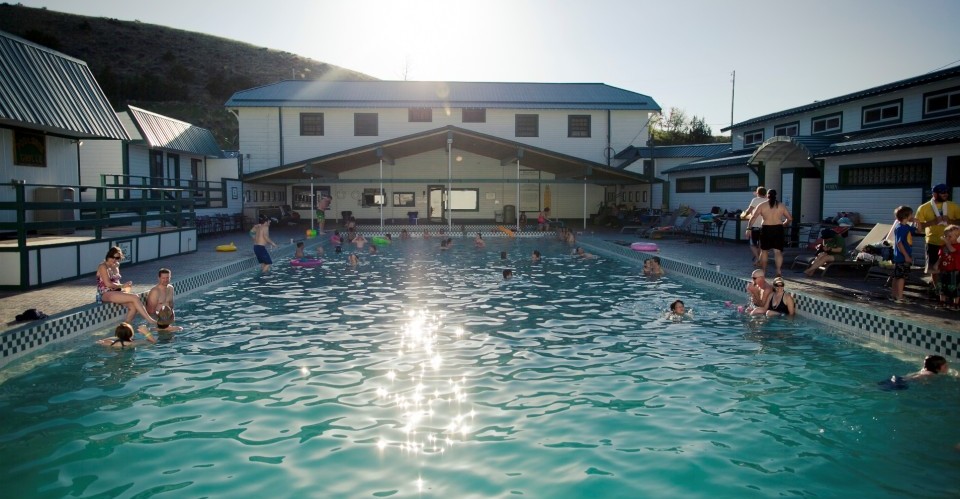 Chico Hot Springs is a destination resort offering lodging, a bar and a great restaurant. But it also doubles as a stop in Paradise Valley for those looking to soak for a couple hours. Chico is located south of Livingston near Pray, Montana, about an hour drive from downtown Bozeman. It's a very popular spot for both locals and tourists. You can do a day trip and visit the naturally heated hot spring pools, but to really enjoy Chico we recommend staying the night, dining and listening to live music in the bar. Chico offers a variety of lodging options including rooms in their historic lodge, cottages, chalets, additional lodges, or you can rent one of their cabins for larger groups. You can even stay in an old train caboose. Chico is also close to Gardiner, Montana and the North Entrance to Yellowstone National Park. So if you're headed into the park, Chico is very conveniently located.
Norris Hot Springs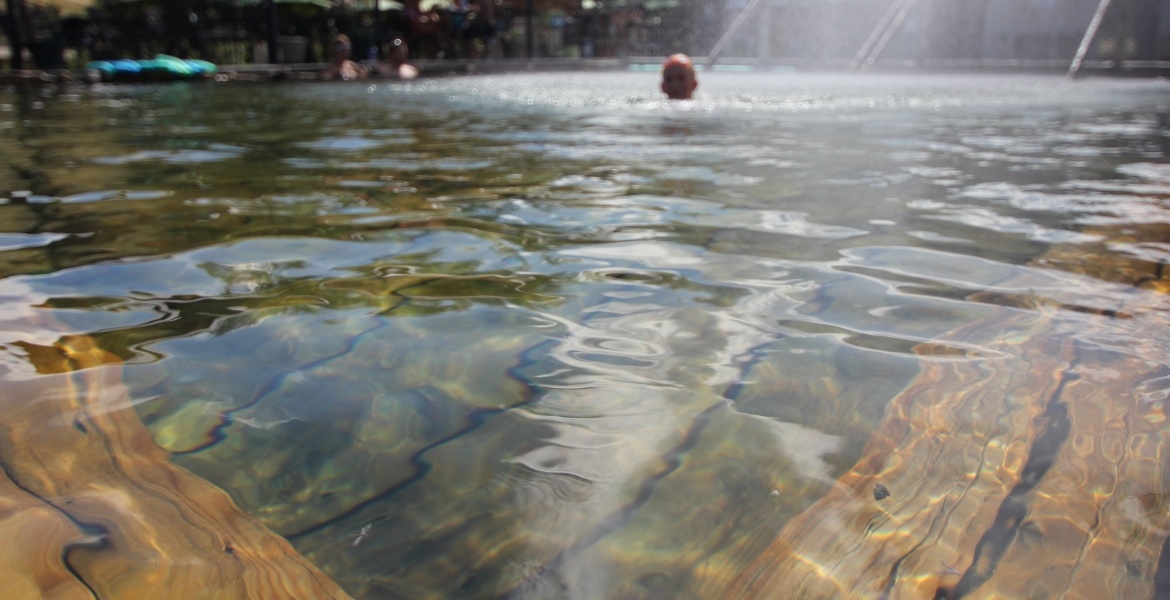 Heading west out of Bozeman, Norris Hot Springs is located along Norris Road right near Norris, Montana, about a 45 minute drive from downtown Bozeman. Norris is a popular spot for locals, with a super casual vibe that only requires a quick, beautiful drive along the Madison River. Norris features just one large pool fed by a series of artesian springs, resulting a cozy temperature of just over 100 degrees in the winter.
Not to mention, they offer a selection of wine and beer and cider on tap, as well as food. The nachos to share are a popular choice. Visit on a weekend for live music on the stage, or camp overnight during the summer months.
Yellowstone Hot Springs

After a day spent exploring Yellowstone National Park, there's nothing better than a relaxing soak, just north of the park's northern entrance. Yellowstone Hot Springs provides beautiful views of Paradise Valley while you soak in the mineral-rich waters of three different pools, ranging from a hot 104 degrees to an invigoratingly brisk 60-65 degrees. In winter, they're open Thursday-Sunday, with no reservations required — just show up and soak! This spot keeps things clean, quiet and peaceful with no alcohol, tobacco or pets allowed. It's the perfect place to wind down pre- or post-Yellowstone adventuring.
There's no denying the benefits of a great soak after an exhausting day. With so many great hot spring near Bozeman, Montana, be sure to plan a soak into your trip.
Willing to take a longer trip outside of Bozeman? Check out our blog, Ranking the 14 Best Hot Springs in Montana.
If you enjoyed this blog, take a look at some of our other related articles:
In our never-ending quest to keep up with all things new in Bozeman, we have been producing content for years and can't possibly update every blog when new businesses open or existing businesses close. Please reference the publish date and do your own due diligence when making plans.