Girls Gone Fishin': Trip Planning For Fly Fishing Women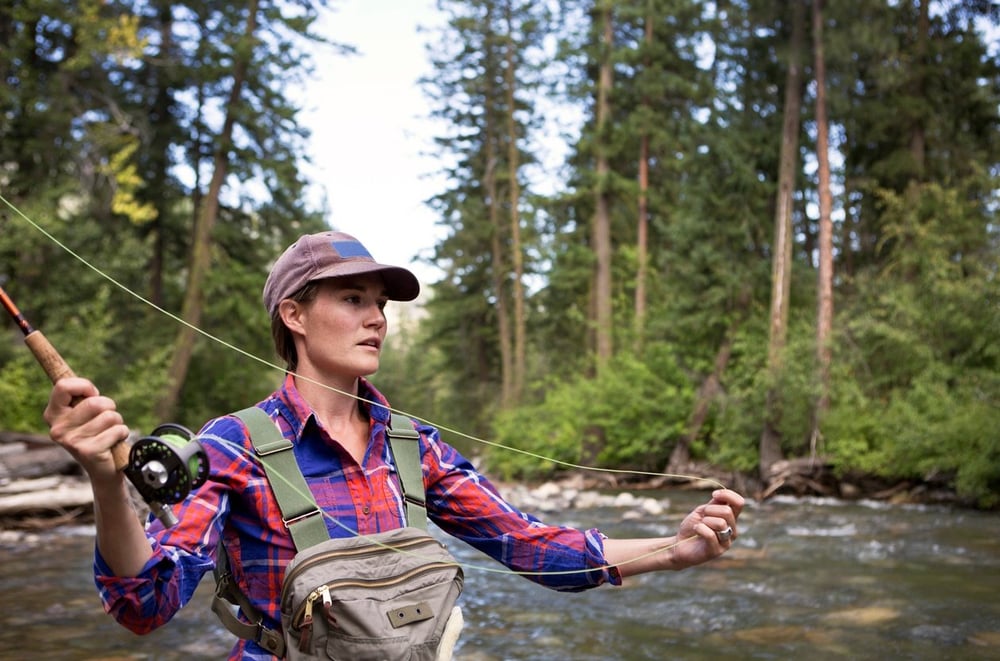 Around Bozeman, you'll find more than a few fly fishing women on the river with fly rod in hand—for good reason. Fishing lies somewhere between rock and roll and Zen. I love how my mind lazily pushes away the daily grind, as I precisely lay my line and watch for the nibble, or rise to the fly. For me, it's the peaceful sound of the river, the relaxing cadence of a cast, and the adrenaline thrill of landing a fish on a fly-line.

The growing number of women anglers speaks volumes about the sport, but we think it's best to experience it for yourself. Which means one thing, Girls Trip!
Step One: Rally
It may take a little persuasion, and the promise of wine, but you can assure your ladies they won't regret it.

Trust me, fishing is fun, but fishing with other women is even more fun. Some of my fondest memories are doubling over laughing in the middle of a river, or sitting silently on the bank, marveling at the beauty around me. The rivers and mountains around Bozeman are spectacular, and whether you opt for leisurely days, or full on sun-up to sun-down fishing, the scenery is not going to disappoint. Fishing takes you places.

It's not all about sport; angling is an art form. Casting, mending a line and fighting a fish all take patience and attention to detail. Some say these traits are more inherent in women, which makes for a better fly-fisher. I say it's a light heart, a gentle grace, and a whole lot of gusto.
Step Two: Get a Fishing Guide
It's one thing to go fishing; it's another thing to really go fishing.

Guides make a huge difference. Experienced anglers can spend their time actively fishing while someone else does the rowing. Those just starting will have personal instruction and full-time attention. Local fly shops know what's hot and what's not, so you'll be in the know when it comes to where, when and what fly to use. There are numerous fly shops and guide services in Bozeman and the surrounding area but make your reservation early. (Don't worry about gear, you can rent it from the shop, but be sure to let them know you need it when booking so they can ensure your sizes are available.)

If you and your friends really want to delve in, check out Montana Women's Fly Fishing School.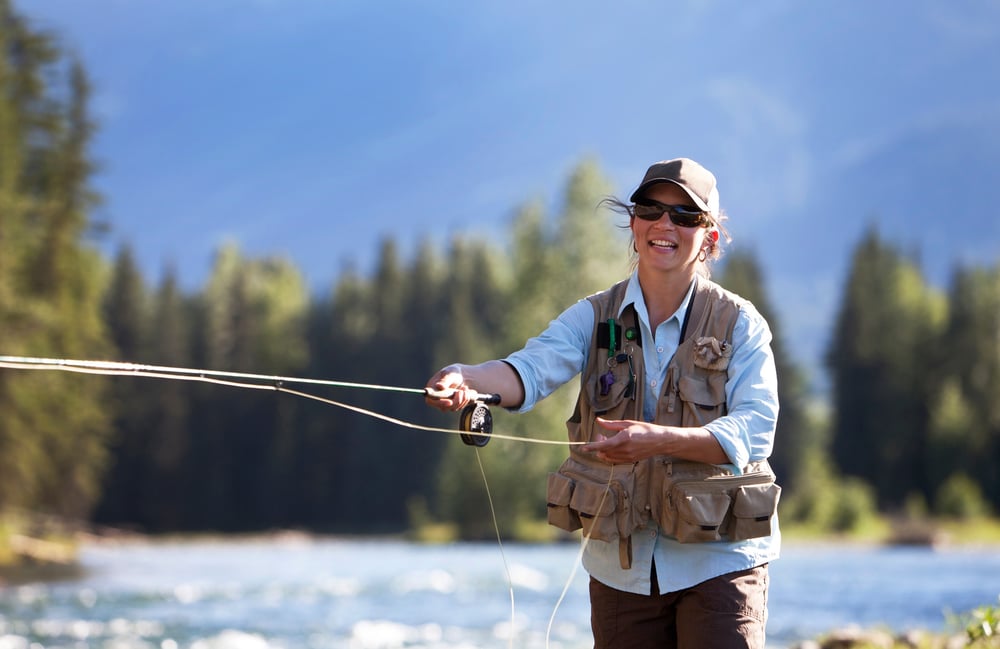 Step Three: Book Your Bed
Bozeman is busy. Located between two of the entrances to Yellowstone National Park and known as a fly-fishing mecca, Bozeman is a favorite vacation spot. Which means, book your accommodations early. Some properties, such as Gallatin River Lodge, offer guide services and lodging, along with fine dining and a cozy atmosphere. To experience the nightlife, you'll want to stay in town. Hotels range from popular franchises to local landmarks. For a more intimate stay, try one of the historic bed and breakfasts.
Pack light. You won't need much in the way of accessories. Grab your hat, sunscreen, a sense of adventure and your appetite. (Did we mention Bozeman is full of great restaurants?) Bring a bathing suit; local hot springs are a must-do!
If you still need a little fodder for your flame, know this; getting to Bozeman is easier than ever. With 15 non-stop flights from major cities, you can be on the river in time for the evening hatch!
If you enjoyed this blog, take a look at some of our other related articles:
In our never-ending quest to keep up with all things new in Bozeman, we have been producing content for years and can't possibly update every blog when new businesses open or existing businesses close. Please reference the publish date and do your own due diligence when making plans.