10 Places to Work Remotely in Bozeman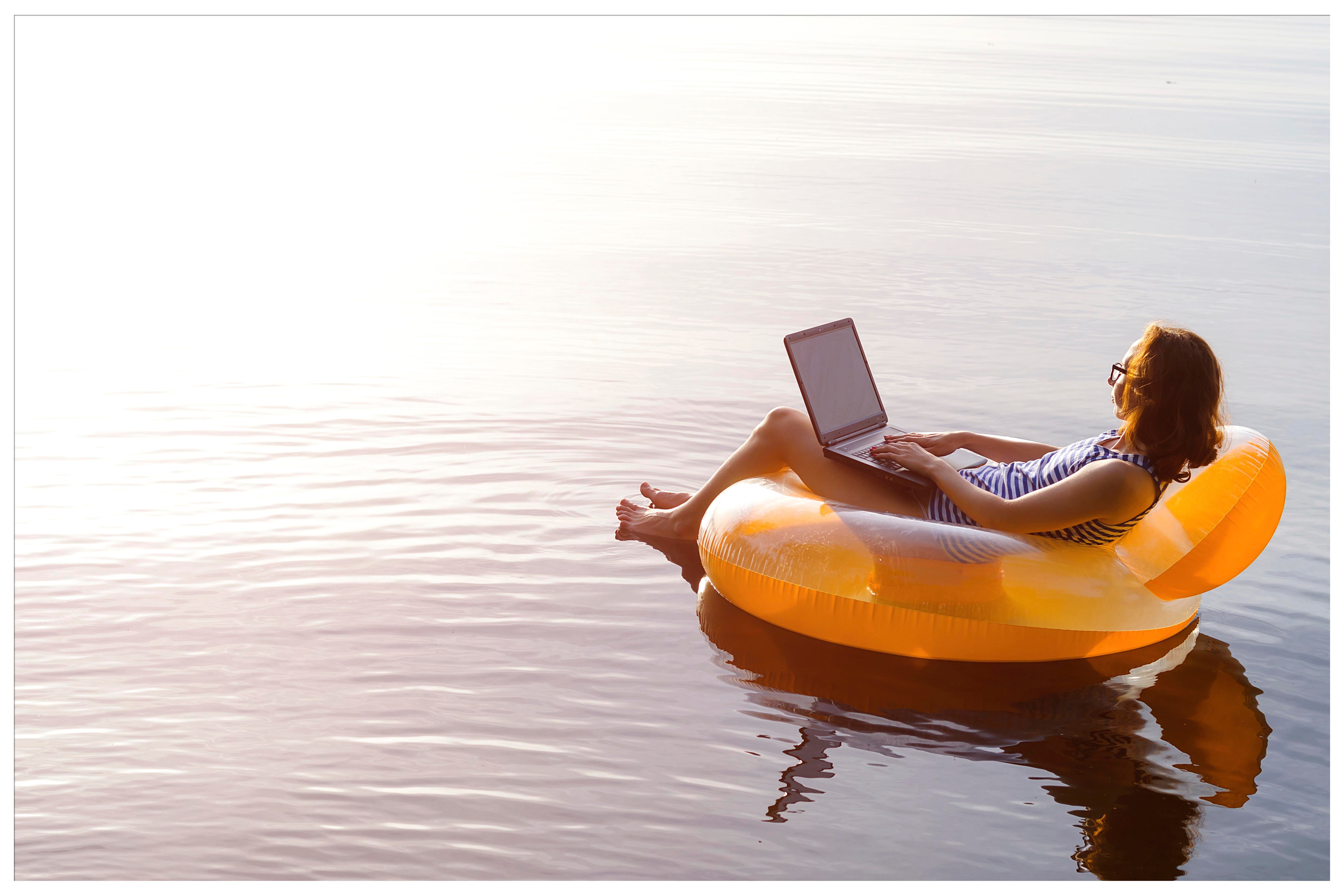 Working remotely is a beautiful thing. Who wouldn't want to extend their vacation when you can slip in a couple extra days of "office time," or bust out some assignments and hit the hills for a relaxing hike? We can't think of anyone who would argue that option; and we would be doing you a disservice if we didn't point you in the right direction! We've listed a few of our favorite spots to log a few hours, and then we highly recommend getting out and enjoying the beauty of Bozeman!

Bozeman Public Library
Considered one of the crown jewels in Bozeman (yes, we mean that), the Bozeman Public Library is not just your ordinary library. There are numerous nooks and crannies to use as your desk, but we recommend checking out the second floor. The windows span the entire wall offering views of the Bridger Mountain Range. Grab a cup of coffee or tea from downstairs and settle in. Need a short break? There are plenty comfy chairs to relax into.

International Coffee Traders
This coffee shop (fondly known as ICT) is located just across the street from Montana State University, faces south with large windows providing a sunny spot to set up shop, or a back porch to enjoy the fresh air. ICT micro-roasts small batches of coffee so the distinct quality of each variety comes through. (It also means, the shop smells fabulous!)

Montana State University Library
You don't have to be a student to utilize the library at MSU, but the energy of campus is a nice vibe. Hungry? The dining options are not your normal college fare; they use many locally sourced ingredients and the result is delicious. If you need to clear your head, stroll over to the duck pond where you can relax and watch the many ducks that call campus home.

Wild Joe's Coffee Spot
Located in downtown Bozeman, Wild Joe's is a bustling spot with large tables, comfortable couches and good noshes. A number of business meetings are conducted here, but that's not the only benefit, watch the schedule for live music!

Community Food Co-Op
The co-op on west Main Street is a local favorite. Grab lunch at their hot bar, full of organic soups, hot dishes and salad bar and head upstairs. There are plenty of tables and beautiful views. Do note, Wi-Fi is turned off during the lunch hour to make room for their patrons, but the rest of the day, it's a nice quiet environment. During the summer months, enjoy working out on the deck!

Treeline Coffee Roasters
One of the newer coffee houses, Treeline has an urban feel and unique snacks. Located on the north side of town, it's a quieter area set away from the bustle. Their coffee is fresh roasted in-house, give it a try, it's named the best coffee in Montana by Food & Wine magazine!

Bozeman Convention and Visitor's Bureau
If you're just getting to town and need a quick spot to shoot out some emails, stop at the Bozeman Chamber and Visitor's Bureau, located just off I-90 at the 19th Ave exit. While you're there, take advantage of their knowledge about the area and get some insider tips on where to go and what to do.

Zocalo Coffee House
Zocalo is a local favorite; a quiet and cozy spot to settle into. The ambiance is full of art and the tables are spacious. The loft area upstairs provides smaller work areas and a comfortable seating area if you don't need much room.

The Daily Coffee and Eatery
With two locations, one on College Street and the other on Oak Street, The Daily was one of the original coffee houses in Bozeman. The Oak Street location has a spacious upstairs with a variety of seating. Plus, it's right on the way to Bridger Bowl ski area, which gives you plenty of incentive to get your work done and hit the slopes!

City Brew
This Montana chain has three locations in Bozeman, each conveniently located at one of the three of the four entrances to town and close to shopping hubs if you're in need of a little retail therapy between tasks!

Looking for a place to host your next meeting or convention? Check out these great options and bring the whole office with you!
If you enjoyed this blog, take a look at some of our other related articles: