Winter in Bozeman, By the Numbers
Bozeman in the wintertime is something else. There's a reason it draws more than 250,000 visiting skiers to the area each year. But for those who need more proof through cold, hard facts, we'll break it down quantitatively. Here are some Bozeman winter statistics that add up to create the best place to visit during the colder months.
86 inches of snowfall annually in town
Bozeman is truly a winter wonderland, with snow frequently falling in town between November and March. March is historically the month of the most snow, with 15.7 inches of snow accumulated. January is usually the coldest month in Bozeman, with an average high-temperature of 31.6°F and an average low-temperature of 12°F.
300 inches of snowfall annually in the mountains
Up in the Bridger Range, dry, fluffy cold smoke snow is easy to come by, and it's what makes the playful style of skiing this area is known for. From downtown Bozeman, you can easily see it accumulating on the mountaintops.
2,000 acres of skiable alpine terrain
Bridger Bowl, Bozeman's beloved local alpine ski resort is also home to 75+ runs, 8 lifts and even more miles of ridge terrain (for the adventurous and experienced).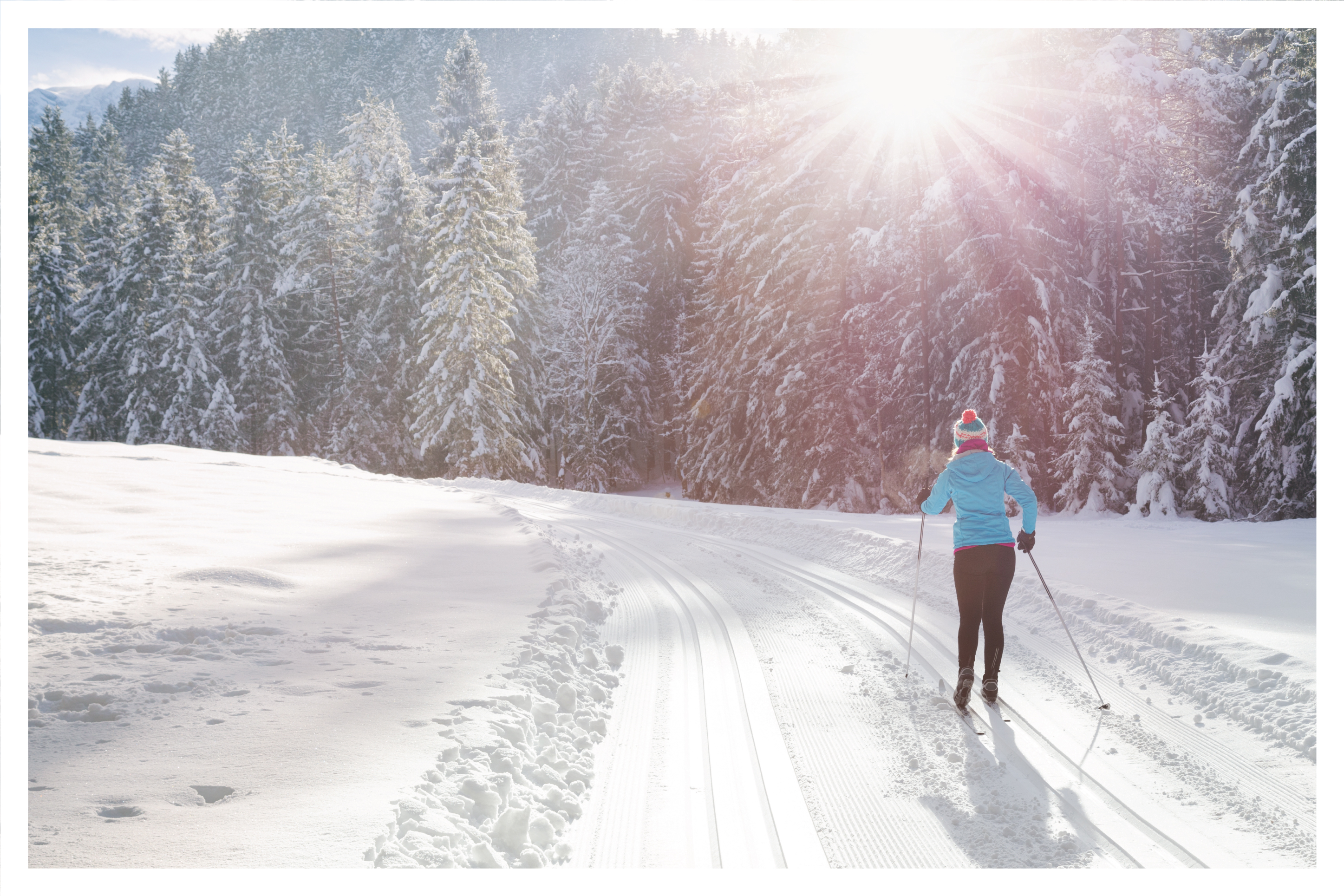 28 miles of groomed Nordic ski trails in the mountains
For those looking for Nordic skiing opportunities in the mountains, Bridger Bowl's neighbor Crosscut Mountain Sports Center sits on 500+ acres of land groomed for classic skiing, skate skiing and snowshoeing.
45 miles of groomed Nordic ski trails within the city
The Bridger Ski Foundation grooms trails at 6 locations in Bozeman, including parks and a golf course, so you don't have to go far to hop on a pair of skis.
80+ miles of public trails in and around Bozeman
The Main Street to the Mountains trail system extends from downtown Bozeman all the way into the Bridger Range. These trails are free and open to the public for activities like skiing, fat biking, snowshoeing or taking your dog for a walk.
150+ ice climbing routes within an hour
If you're apt to do some ice climbing, the Bozeman area is world-renowned for it. Hyalite Canyon is just a 45-minute drive from downtown Bozeman, with more than 10 frozen waterfalls in the winter that draw climbers from all over the globe.
10+ winter gear outfitters
With local staples for buying and renting winter gear like Bangtail Bikes, Chalet Sports and Round House Sports Center, it's easy to get everything you need to be out on the snow in no time.
4 ice skating rinks
Bozeman hosts four public skating rinks in addition to a few ponds and lakes with opportunities to skate on wild ice. Haynes Pavilion is a semi-enclosed arena at the fairgrounds with some free-skate hours, and three of Bozeman's parks feature seasonal outdoor rinks. There aren't set open and close dates for the season because outdoor ice rinks are so weather dependent, but they generally begin opening around Christmas.
5 hot springs within 100 miles
Stay in town and soak up the geothermal waters at Bozeman Hot Springs, or drive a bit further out to Norris Hot Springs, Chico Hot Springs, or Yellowstone Hot Springs. For a more natural experience without the amenities of locker rooms and spirits for purchase, there's the Boiling River at Yellowstone National Park or Potosi Hot Springs.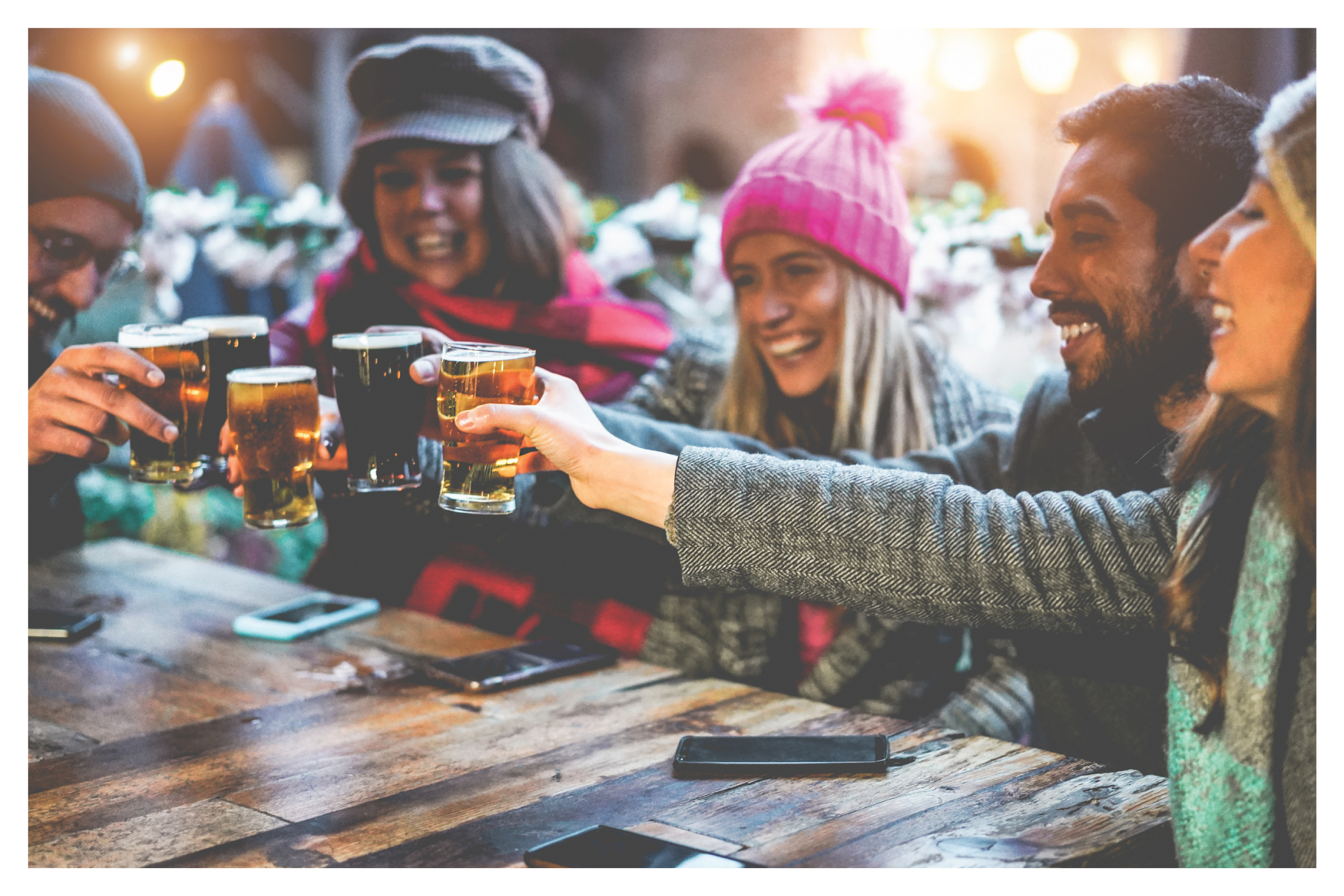 10 breweries
And that's not even counting those in neighboring Belgrade and Big Sky. Closeout the day with a refreshing beer once your fingers have thawed and you're cozied up next to a fire.
If these statistics inspired your next winter trip, download the Bozeman Travel Guide for more tips about exploring in and around Bozeman!
If you enjoyed this blog, take a look at some of our other related articles:
In our never-ending quest to keep up with all things new in Bozeman, we have been producing content for years and can't possibly update every blog when new businesses open or existing businesses close. Please reference the publish date and do your own due diligence when making plans.