Stats, Facts, and Info About Bozeman, MT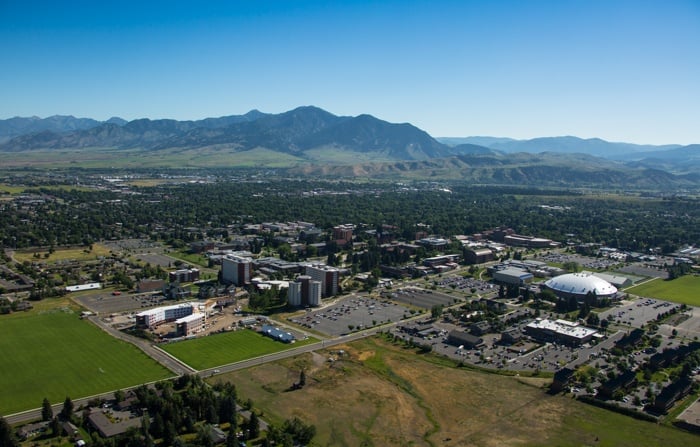 Bozeman—or, as the locals call it, the "last best place"—is located in southwestern Montana. Anybody can feel comfortable and happy in the growing town, which has a little bit of everything for everyone. Bozeman has appeared in numerous blog posts, magazine articles, and news stories raving about the spectacular community. In fact, Bozeman is the "best place to live," according to the New York Post article The 15 Best Places to Live in the US." Bozeman is an easy town to like, with a lot going for it. To help you get a better feel for the community, here are some stats, facts, and info about Bozeman.
Population
Bozeman's population has been increasing consistently over the past few years. According to the 2010 census, Bozeman's population was approximately 37,280, with the estimate for 2015 at 43,200.
Demographics
Median Age: 27.3
Under 5: 1,956
18 to 65: 32,565
65 & Over: 3,087
Economy
It's easy to find a job in Bozeman. The unemployment rate in Montana is 4.0 percent, yet Gallatin County has one of the lowest in the state, at 2.7 percent. As the locals say, "if you want a job, you can get a job."
A few of the driving economic growth leaders by industry are as follows:
Housing
Technology Sector
Bozeman Fiber Initiative
Outdoor Manufacturing
Outdoor Recreation
Retail
Transportation
General Workforce
Montana State University
Education
Montana State University is among the top colleges in the nation. LendEDU ranked MSU as #1 in their list of the 30 Best Colleges for Outdoor Sports and Recreation. Montana State is also among the top 3 percent of colleges and universities in the nation for research expenditures, with a bill typically exceeding $100 million. Within the state, MSU is the largest research university and the largest research and development entity of any kind. This provides students with many hands-on and creative research opportunities that can't be obtained anywhere else in the state.
Climate
How does average sunshine for 300 days of the year sound? Bozeman's climate, and Montana's in general, is known for its sporadic and varying weather, which can makes things interesting. You might encounter times when you'll see all types of weather—sunny, cloudy, raining, and snowing—all in the same day. A few climate-related statistics for Bozeman can be seen below:
Annual Average Temperature: 43.95 F
Annual Average High Temperature: 57.1 F
Annual Average Low Temperature: 30.8 F
Annual Average Snowfall: 86 in.
Annual Average Precipitation: 18 in.
Elevation: 4,820 ft.
Recreation
Bozeman is famous for it's highly ranked level of outdoor recreation. For example, Bozeman hosts three private and two public golf courses along with twenty-one parks and countless hiking and biking trails. In addition, Yellowstone National Park is only eighty miles away. If you're looking for elevation, Bozeman sits at an average of 4,820 feet above sea level and is surrounded by six different mountain ranges, including the Bridger Mountains, Gallatin Mountains, Madison Mountains, Tobacco Root Mountains, Big Belt Mountains, Absaroka Mountains, and Crazy Mountains. If you're looking for outdoor fun, there is plenty of land to enjoy in Bozeman, Montana.
If you enjoyed this article, check out our related blogs: